Data Rights Automation
Automate end-to-end data rights fulfillment and reporting
Automatically Manage Subject Access Requests
BigID automatically inventories customer or employee data as part of its discovery process with no data duplication. Subject data stays where it is, while BigID creates a centralized view into a subject's data index and API access to it.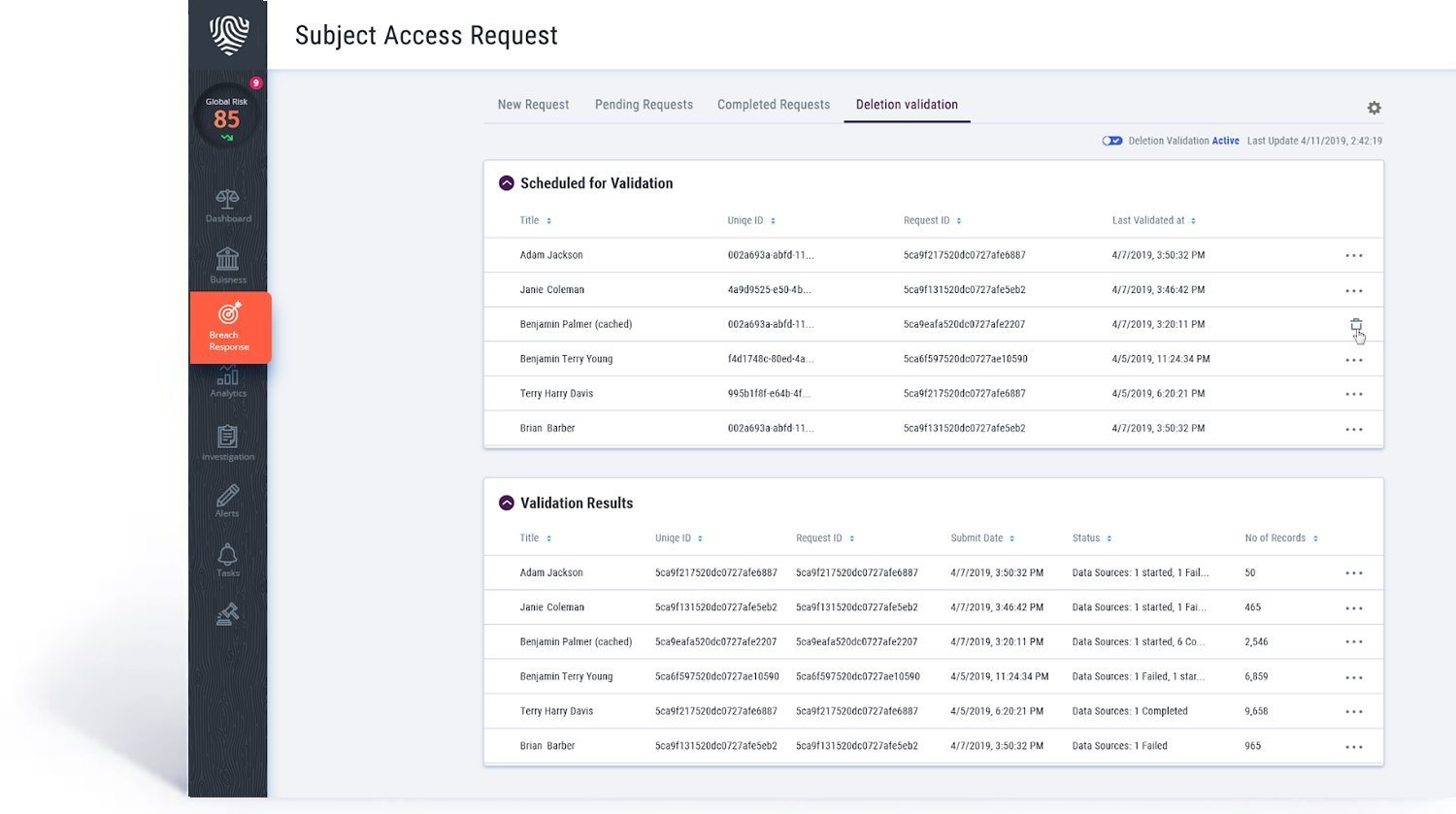 Structured & Unstructured
Inventory an individual's data across big and small data across diverse data stores – on-prem, in the cloud, and everywhere in between.
Subject Access Reports
Automatically generate external and internal data subject access reports with the ability to customize for business needs
Purpose of Processing
Incorporate proof of consent collection and purpose of processing information
Natural Language Search
Find an individual or group through search and report that can be operated by non-technical groups in legal or data records teams.
Consent Governance
Assess and analyze data collection and processing against agreements, identify where consent is needed and if data needs to be deleted because no consent was captured
Deletion Validation
Leverage deletion template workflows to operationalize right-to-be-forgotten requests, validate data deletion to establish continuous compliance, and alert on policy violations