BigID & Tableau
Extend specialized reporting and gain deeper insight in Tableau
How Tableau and BigID Work Together
BigID's partnership with Tableau has several dimensions: Tableau can be used to extend BigID's native reporting, giving Tableau license holders additional insight and visualization into the data BigID discovers and surfaces.
Using Tableau, customers can additionally target specialized reporting for different stakeholders and remix BigID's findings with data from other sources for deeper data intelligence.
BigID is also finalizing work designed to identify sensitive data inside Tableau so that Tableau customers can identify privacy risk and ensure GDPR and CCPA compliance for data stored inside Tableau.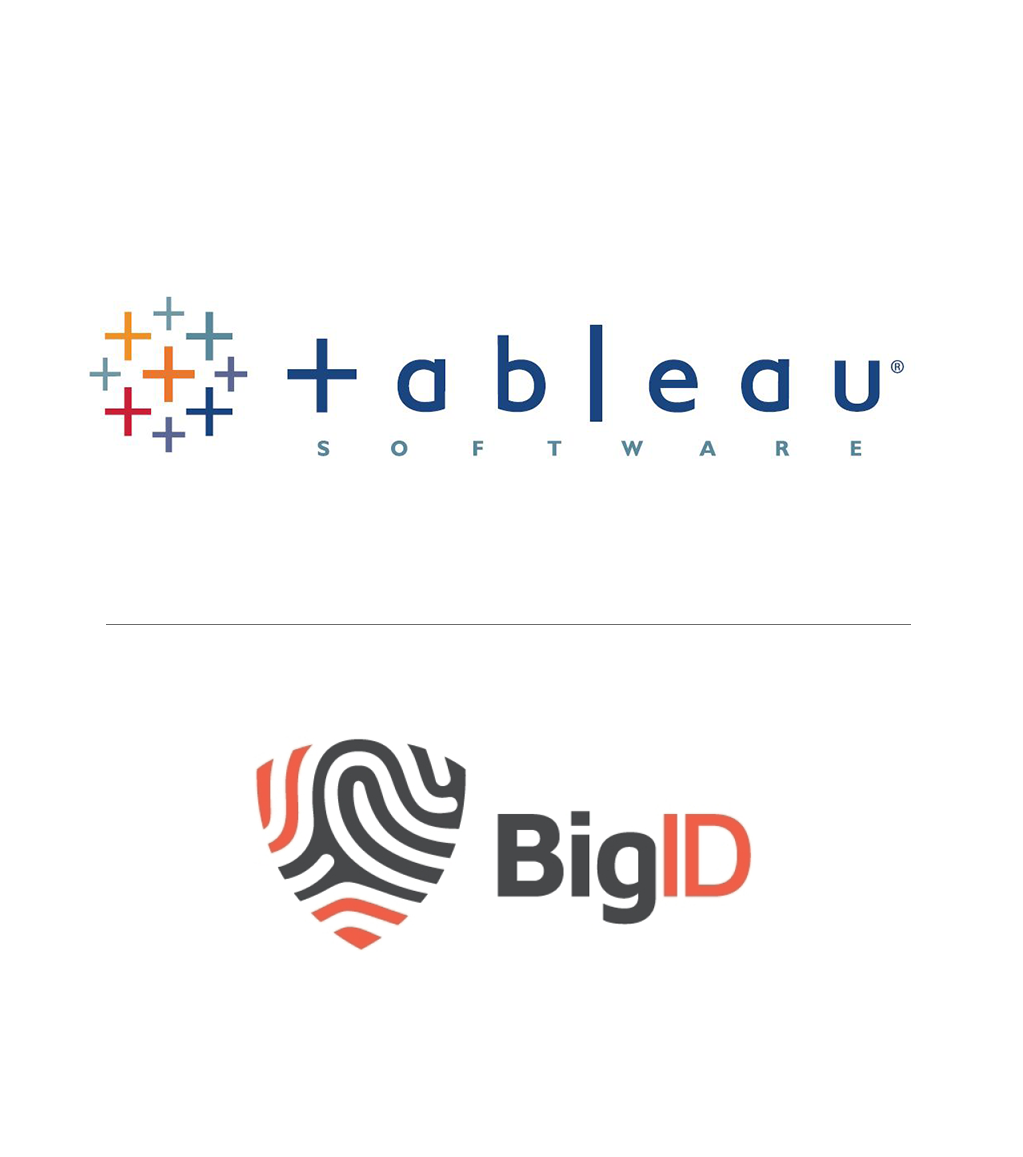 Technical Benefits
Enhanced visualizations of BigID's native data

Panoramic view from multiple BigID discovery vantage points

Advanced data insights and programmable overlay analytical logic

Blended BigID visualizations with other enterprise systems
Business Benefits
Specialized line of business reporting

Proactive alerting on customized data conditions

Automated pushing of reports by subscription

Storyboarding sequenced visualizations to convey a compelling data narrative

Enhanced business intelligence and decision-making

Easy collaboration between data producers and consumers