Transform Your Collibra Experience
Enrich Collibra with BigID for Automation and Insight
Benefits
Discover

Enrich Collibra with Discovery-in-Depth: adding content and context from unstructured data, structured data, and active metadata at scale.

Define

Map glossary terms to physical data, and leverage a bi-directional metadata exchange for greater efficiency and accuracy of data.

Distribute

Automate governance with deep data intelligence, privacy, and security context – enabling enterprises to scale and drive value for the business.

Declutter

Eliminate duplicate and noisy data, and apply business rules consistently across your data landscape. Attain greater efficiencies and significant cost take out.
Increase Collibra Data Coverage
Extend Collibra data governance across all types of data. BigID scans all data sources, structured and unstructured, to remove siloes and discover all data. Get a single pane of glass for all your data, everywhere.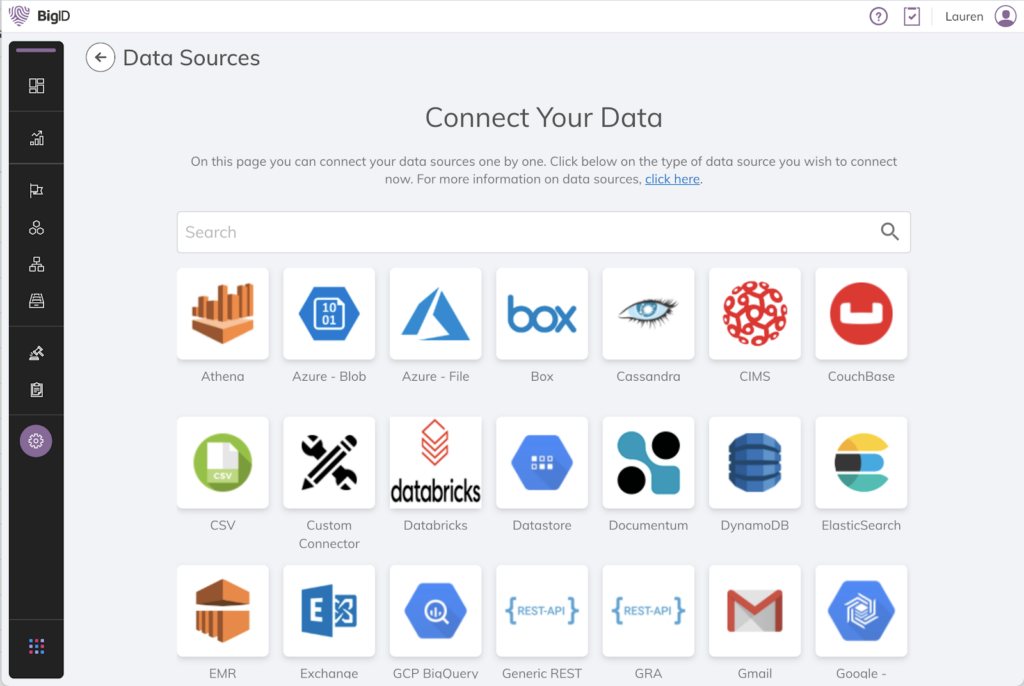 Enhance Collibra Catalog
BigID uses AI and ML to define and map critical data elements to Collibra metadata. Import Collibra business glossaries into BigID to map business terms to physical data for increased context and insight. Ongoing feedback loop between Collibra tag propagation, metadata analysis and BigID machine-learning classification.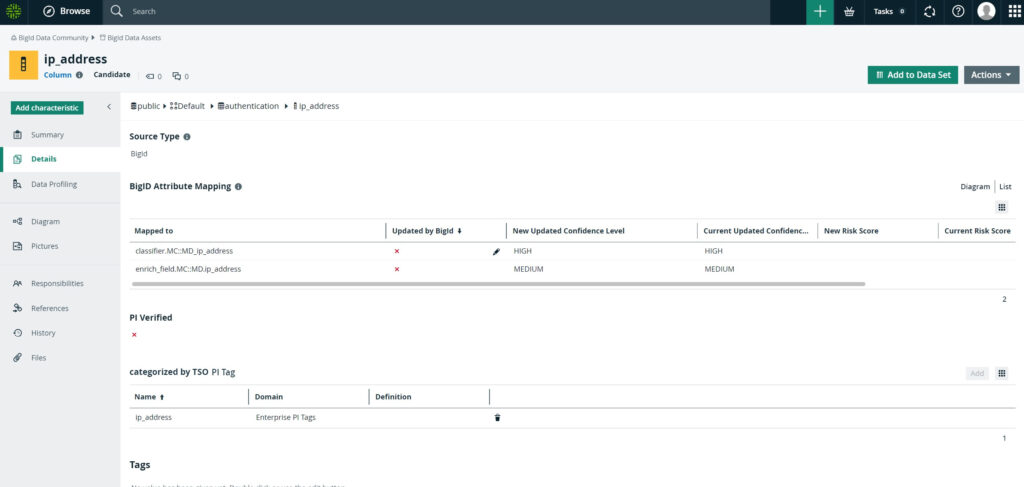 Decrease Collibra Implementation Time
BigID reduces Collibra set up and maintenance time by populating through data discovery and metadata exchange to avoid the manual curation process. Enhance Collibra with BigID automation to increase usage and expand adoption beyond the data stewards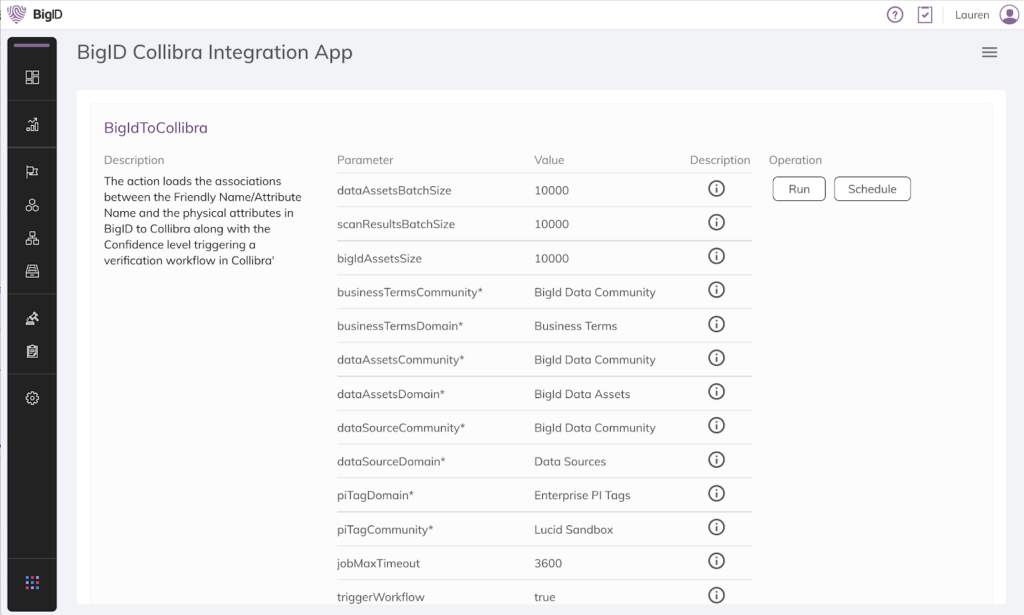 Clean Data Environment
Easily identify duplicate and similar data for consolidation. Assign and apply data retention policies to save essential data and eliminate excess and expired data to reduce clutter in Collibra platform.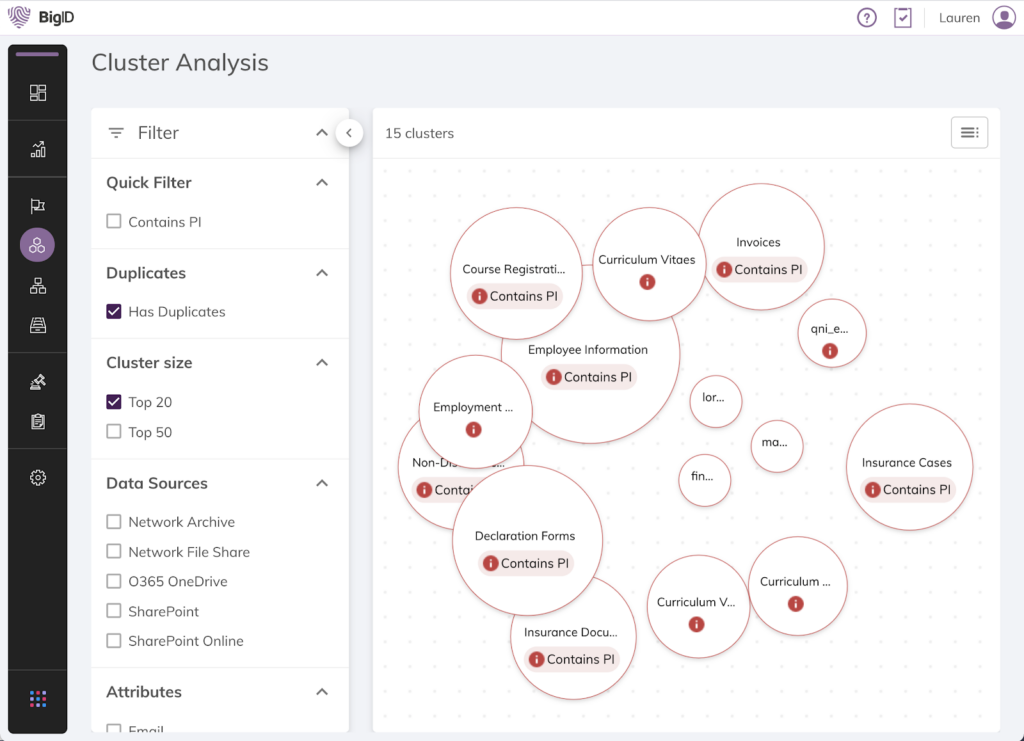 Explore More BigID Solutions