What's Next for Data Management?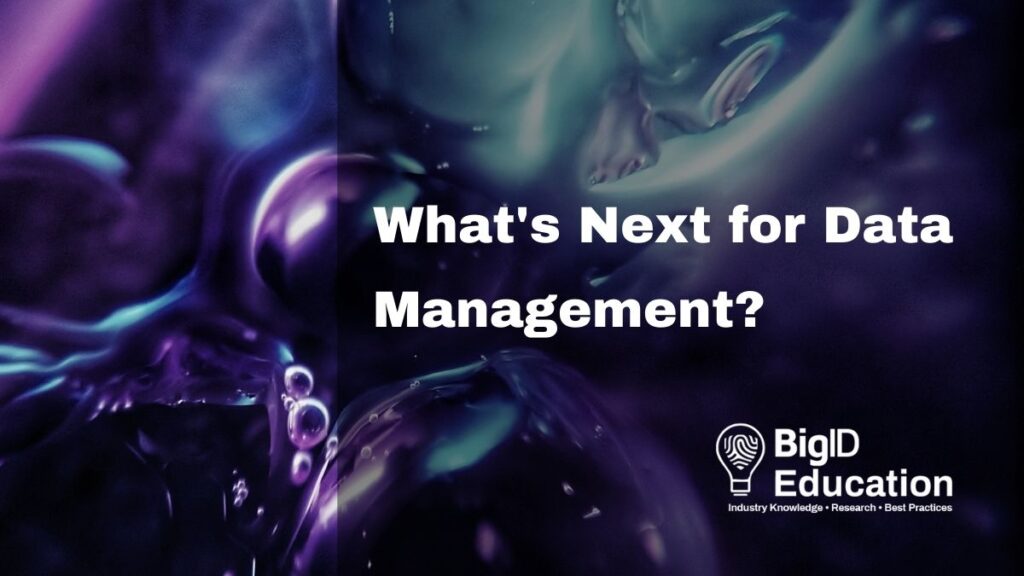 Over the years, my career has meandered through a varied software landscape. The past 14 years I have spent at Gartner started with coverage of storage technologies. From there, I moved on to data archiving/retention and file analysis. And finally, settling on data governance, metadata management, data quality, master data management and other data management software offerings.
I saw a progression happening within organizations as data management responsibilities and oversight grew – from landing exclusively in the IT domain to expanding into including the lines of business. Marketing, sales, finance and other front of the business departments have become increasingly involved in data management decisions, including the selection of technologies to assist on their digital journey.
A New Perspective on Data
No longer is data "thrown over the proverbial fence" that divides IT and the business, with the only recourse for business users to submit service tickets into a black hole. I covered hundreds of different vendors and watched as some were getting closer to closing this IT/business gap with data management – with the potential to provide real value to the business. That is where BigID comes into play. BigID assists organizations in maximizing the value of their data, while at the same time protecting their key data assets and ensuring their customers' privacy rights are safeguarded.
Why BigID?
Most organizations are not entirely ready to manage their data holistically, but as they chip away at one data set or work on a single workflow they inevitably discover they can do this for more data assets – and do it cross purposes and cross departmental boundaries. With BigID, you can start small and then go big while gaining the most from your data. And that is why I left my job as an industry analyst and joined BigID. I want to be front and center in this holistic data management journey along with you.