The State of Data Security in 2022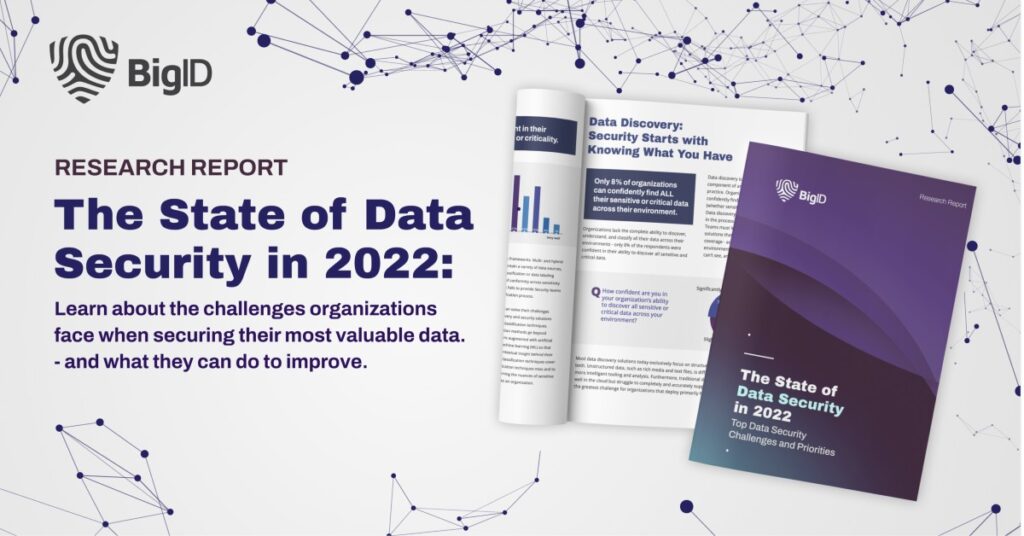 Data is an organization's single most valuable asset, relied upon to make critical strategic and operational decisions every day. Much of this information is highly sensitive or critical — and in some cases vulnerable to accidental exposure or malicious activity.
With the accelerating growth of public, private, hybrid, and multi-cloud models, sensitive or critical data proliferates throughout data environments at unbelievable rates. As the footprint of this type of information expands, so does organizational risk.
In partnership with Gartner, we surveyed 400 organizations to learn more about the state of data security across the enterprise today, particularly:
Most pressing data security concerns of today
Capabilities needing further refinement
Considerations when making future data security investments
The report found that:
84% of organizations are extremely concerned about dark data
8 out of 10 of organizations consider unstructured data the hardest to manage and secure
More than 90% of organizations struggle with enforcing security policies around your data … and much more!
As the growth in data across the environment continues to accelerate, and as adversarial tactics continue to evolve, it's imperative for organizations to have the visibility and control necessary to find and protect all of their data. Proper visibility and control accelerate discovery and insight, improve risk management, and reduce the attack on the surface to mitigate the chance of a data breach.