Shift-left with DevOp APIs for CI/CD Pipeline Scanning Integration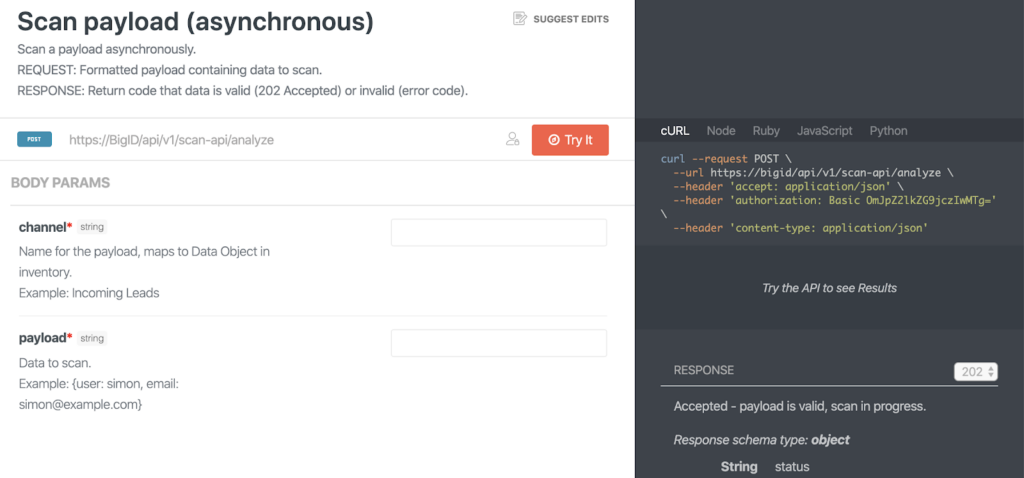 Add any of the BigID scanning features directly into new apps and containers using BigID developer APIs, code snippets, and SDKs.
Simplify scanning pipelines like Kafka, Kinesis, and APIs.
Scan async payloads in FTP.
Go cloud-native with Micrososervice and Redis support.