Easily Configure Data Sources Without Any Advance Schema or API Knowledge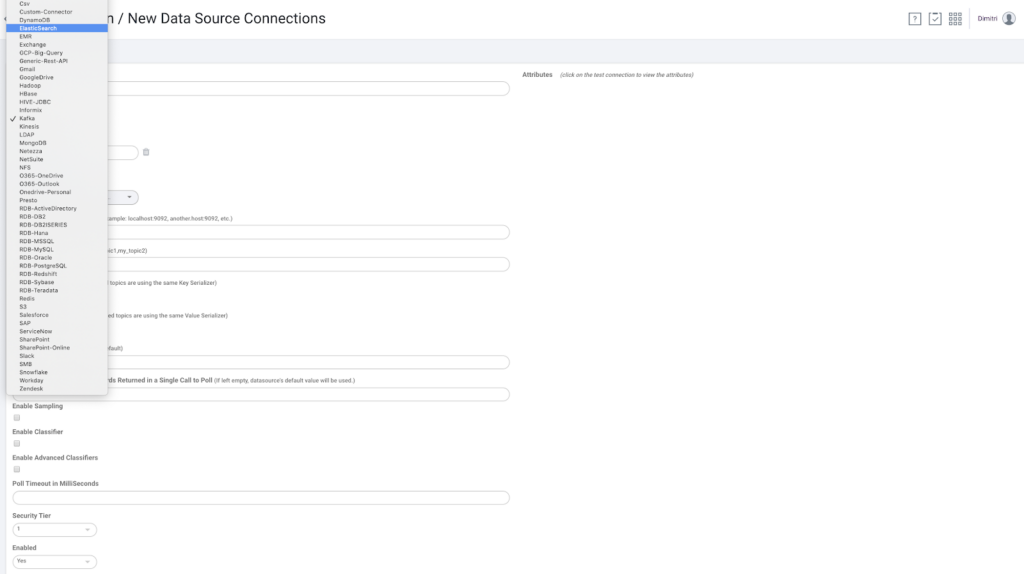 Unlike other scanning tools that require details of the data sources being scanned, with BigID you just need read access and a destination.
Scan any relational database or data warehouse.
Scan an unstructured file or mail store in the data center or cloud.
Scan Hadoop, Hive, HDFS, and Hbase.
Scan anything in AWS, Azure, and GCP.
Scan semi-structured noSQL.
Scan popular applications like SAP, Salesforce, Workday, ServiceNow, MS Dynamics, Oracle ERP, and more.
Scan popular data pipelines like Kafka and Kinesis.
Scan data analytics platforms like Databricks, BigQuery, and Tableau.