Reimagining Enterprise Data Security: Insights From Our Webinar with Gartner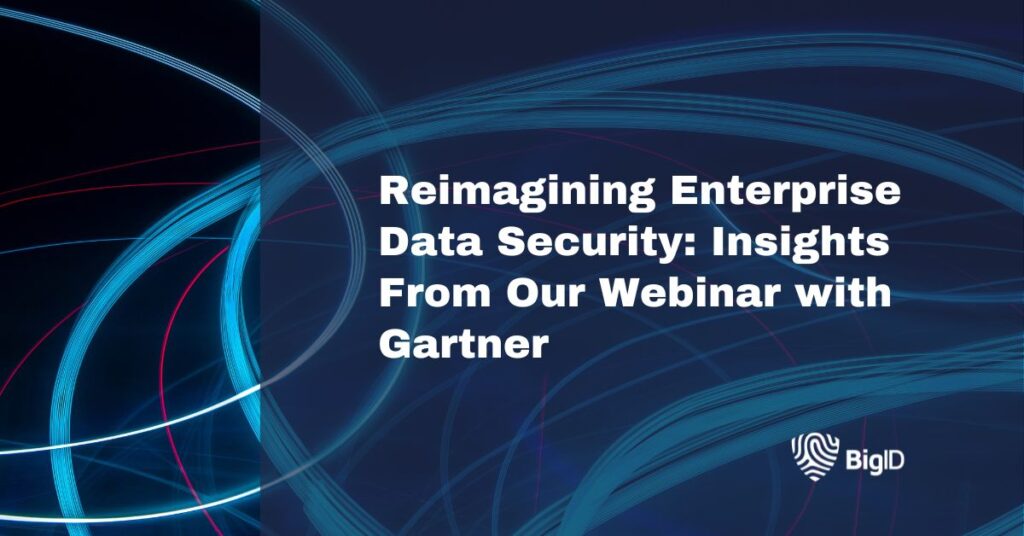 In a digital landscape characterized by a rapid shift to the cloud— rethinking data security and compliance strategies has never been more pressing. This recent webinar, featuring Senior Director Analyst Brian Lowans from Gartner and Dimitri Sirota, CEO and Co-Founder of BigID, delved into the pivotal role of Data Security Posture Management (DSPM) in steering organizations towards a more robust approach to risk and security management.
DSPM as a Driving Force
The discussion kicked off with Brian Lowans emphasizing the significance of DSPM, calling it "one of the most exciting developments" in his 12 years at Gartner. Traditional data security tools, he explained, often fall short in identifying all organizational data, leaving blind spots that expose businesses to various risks.
Brian Lowans tackled the drawbacks of independent management consoles in traditional security setups, emphasizing their limited scope and inability to interconnect seamlessly. This led to a call for a transformative solution, paving the way for the introduction of Data Security Posture Management.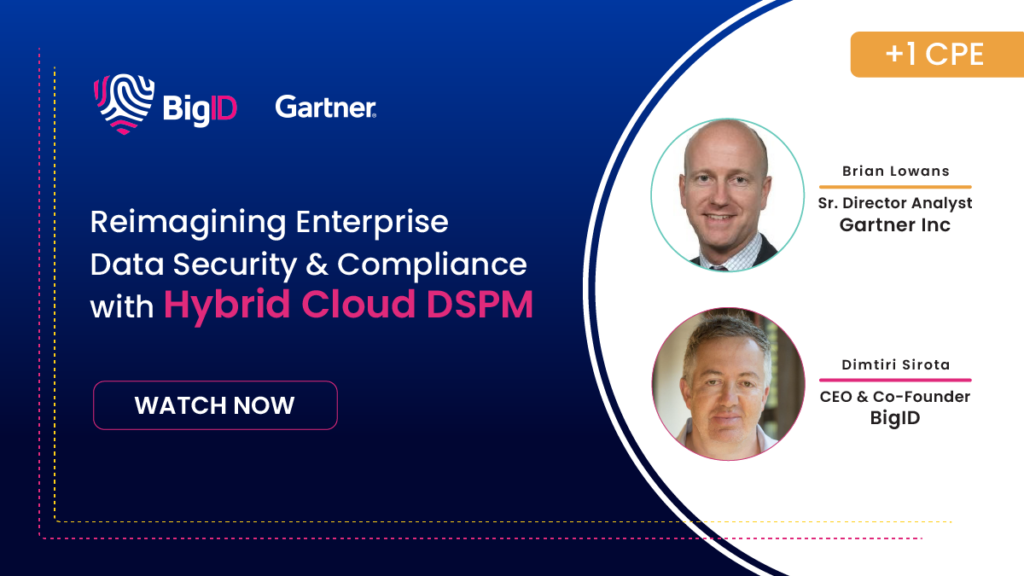 DSPM, as described in the webinar, offers a comprehensive framework for establishing data security governance. The three core capabilities include building a data map across the infrastructure, analyzing data content within this map, and identifying data risks through the analysis of data residency and pipeline connections. Lowans stressed the importance of understanding data lineage and how data evolves across different sets, thus highlighting the evolving role of DSPM in mitigating risks.
The webinar also showcased the Data Security Governance Framework, a structured approach to assess the deployment of products, understand emerging risks, and successfully implement governance processes. Stakeholders, including those responsible for business strategy, compliance, data pipelines, and various business risks, were identified as crucial components contributing to a comprehensive DSPM strategy.
In a world marked by dynamic cyber threats, the webinar provided a compelling argument for organizations to embrace DSPM as a catalyst for transforming their security posture, ensuring data protection, compliance, and risk management in the cloud-first hybrid environment.