Unlocking Risk Insights in Minutes: Industry's First Data Risk Assessment for Hybrid Environments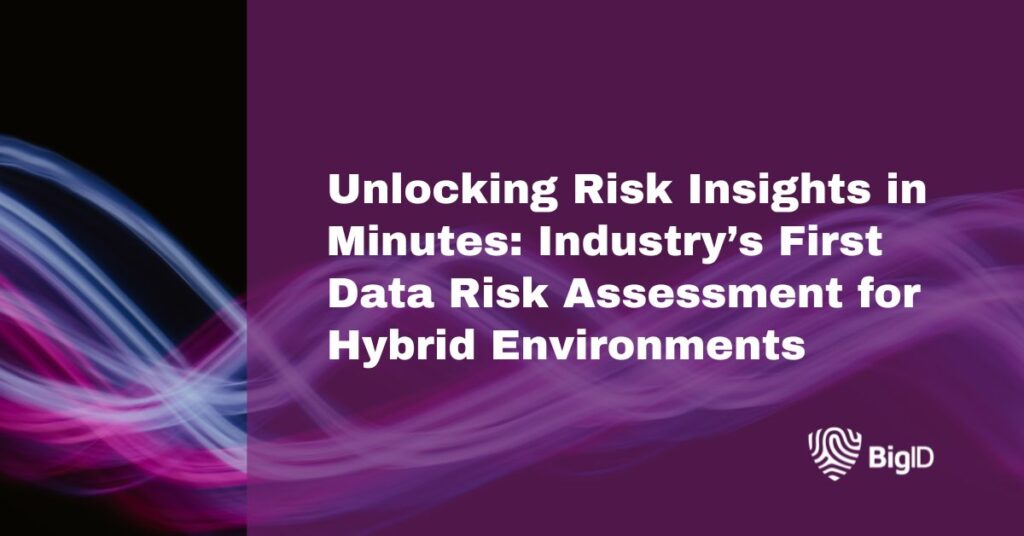 In today's data-driven world, organizations need robust data security measures. Many rely on data security posture management (DSPM) as a foundation to strengthen their strategies. DSPM provides a proactive approach to assessing and remediating data risks and vulnerabilities.
Organizations often struggle with clearly assessing data risk. Legacy tools lack complete data visibility across both cloud, on-prem, and hybrid environments, hindering insight into potential risks. As a result, piecing together a data risk assessment becomes a manual and time-consuming process, relying on a patchwork of solutions. Communicating risk holistically proves even more difficult.
It's time for an upgrade. Welcome the BigID Data Risk Assessment Report – designed to simplify and streamline data risk assessment reporting in a matter of clicks, wherever your data lives.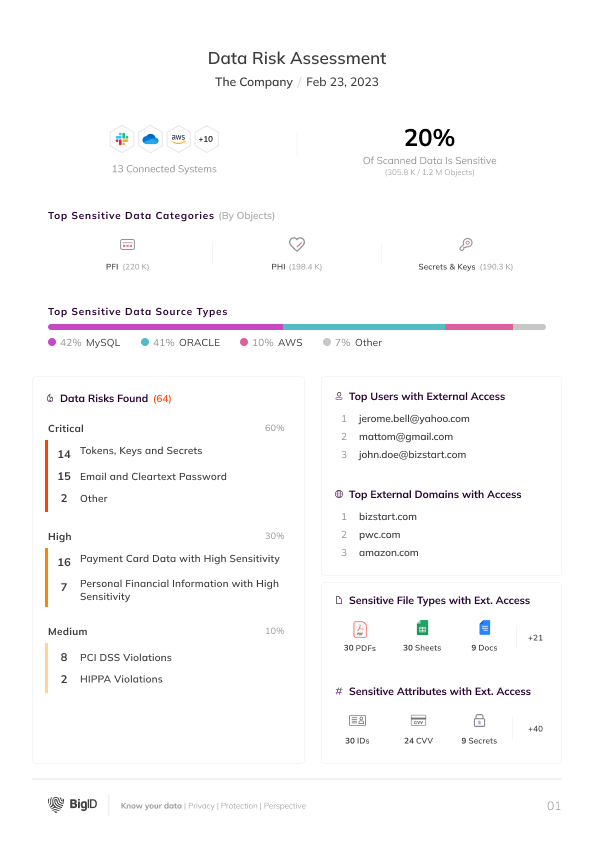 Data Risk Assessment Done Differently
BigID's Data Risk Assessment reports stand out from typical assessments. With comprehensive coverage across all data types and locations (structured and unstructured, cloud, hybrid, and on-premises), our assessments incorporate all your information, wherever it resides. Our broad range of data security use cases aggregates diverse risk indicators, strengthening your assessment. Plus, unlike other methods that take weeks or months, BigID's Data Risk Assessments are completed within hours, saving you time and providing actionable insights.
Utilize DSPM principles to streamline the way you assess and manage your data risks and vulnerabilities:
Know Your Sensitive Data
Gain insight into the amount of sensitive data across your environment. Identify the types of sensitive data you possess and where it is located. Prioritize your remediation efforts and better focus your measure and controls around your most critical data assets.
Highlight Your Data Risks
Identify and understand the specific risks associated with your sensitive data. Uncover potential vulnerabilities based on sensitivity and location, as well as any associated cybersecurity compliance issues. By having a clear view of all the biggest risks, proactively take the right actions to mitigate them and strengthen your security posture.
Pinpoint Insider Risk Data Exposure
Discover which file and data types may be internally or externally exposed the most to pinpoint access violations or issues. Identify over privileged users and groups with too much access to sensitive information. Focus your attention on securing the most vulnerable aspects of your data infrastructure, reducing the risk of unauthorized access or exposure.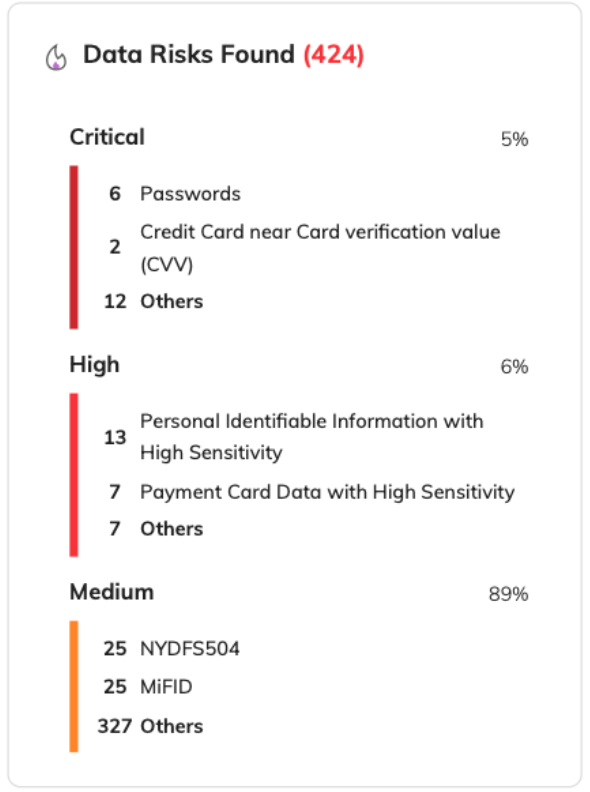 Expect to realize tangible outcomes that will transform the way you deliver on your DSPM goals while improving the productivity and efficiency of your security operation:
Hassle-Free
With an automated and intuitive approach, assessing data risks becomes a quick and easy task. No longer will you need to spend extensive hours manually assembling and analyzing data. Get an accurate and up-to-date assessment of your risk posture, saving you valuable time and resources.
Simple & Actionable
Armed with comprehensive insights and actionable recommendations, make informed decisions on your data security strategy. Effectively communicate with management stakeholders and convey the risks in a clear and easy-to-understand manner. Promote awareness and foster a proactive data security culture across the organization.
Monitor Risk Reduction
Periodically pull the report to measure the state of change in your data risk posture. By tracking progress over time, monitor the effectiveness of your risk mitigation efforts, identify emerging trends, and adapt your data security strategy accordingly.
BigID's Data Risk Assessment Report marks a significant milestone in the realm of DSPM. Say goodbye to manual and time-consuming risk reporting, and embrace a new era of efficiency, awareness, and progress in safeguarding your sensitive data.
If you're at BlackHat 2023, stop by our booth (#2600), join us for a VIP happy hour, or book a 1:1 meeting to learn more. Can't make it? Schedule a virtual 1:1 demo with one of our data security experts to get started!