Data Quality: Trick or Treat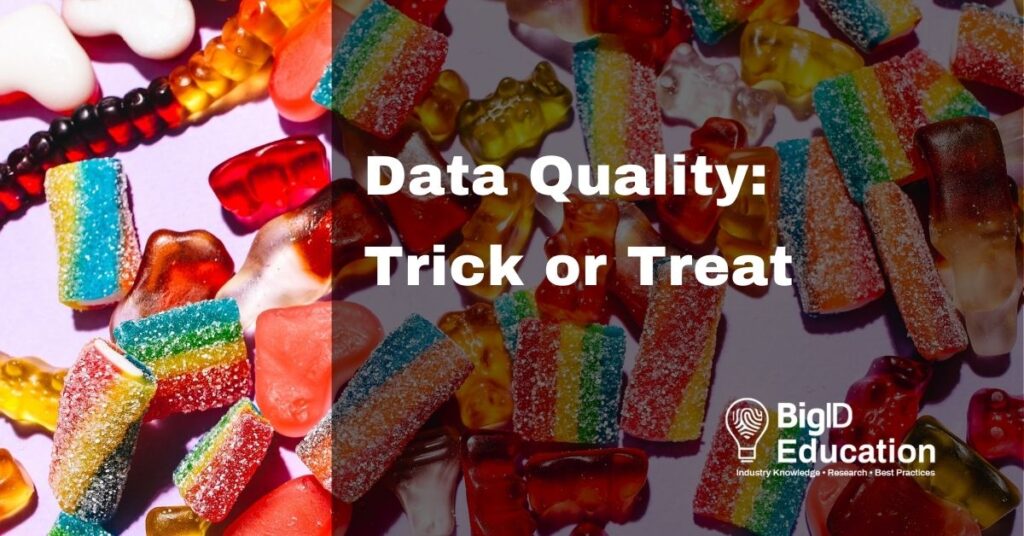 Halloween is when the kids in my neighborhood enjoy walking from house to house with friends to trick or treat. We celebrate by handing out candy, carving pumpkins, going to Halloween parties, and watching scary movies. Halloween only comes once a year, so some planning and attention to data quality are important to make the most of your holiday celebration. Don't let poor data quality haunt your Halloween fun!
Consider these scenarios to avoid 5 Data Quality Halloween Fails:
1. Halloween Data Quality Fail = Accuracy
For the last 5 years, the house on Elm Street has always had the spookiest haunted house. The family who lived there moved across town and their new street address in your contacts is inaccurate. Your inaccurate contact address caused you to miss out on the best haunted house yet.
2. Halloween Data Quality Fail = Consistency
You want to watch a Halloween movie and you see a recommendation for a movie that is 'the best Halloween movie of the year'. The movie is awful and you read reviews later to see that this movie had vastly inconsistent reviews from 2 different sources. Your inconsistent data sources just led you to watch the worst Halloween movie. Ever.
3. Halloween Data Quality Fail = Uniqueness
You enter a contest for best costume and arrive to see that there are at least 4 other Squid Game contestants at the happy hour. Your costume is not unique and you're not winning any costume contest with your green tracksuit.
4. Halloween Data Quality Fail = Completeness
Your friend texts you that the house on the corner is handing out full-size candy bars – but doesn't tell you which street, or which corner. Without the street name and number, your information is incomplete and you are not getting a full-size Snickers bar.
5. Halloween Data Quality Fail = Timeliness
You wait until Halloween weekend to buy Halloween candy. You see a post on your neighborhood app that the grocery store shelves are full of candy. When you show up on Saturday night, all of the good candy is gone and the shelves are empty because the post that you read on the app was from a week ago. The information was not timely, and all that's left is candy corn and a bag of Dum-Dums.
Data Quality Matters.
Check out BigID's new Data Quality App and don't be the house that hands out candy corn.
Happy Halloween!
Request a demo to see how you can apply BigID to proactively monitor and manage data quality in your organization.