BigID's Platform Receives Cyber Catalyst Designation from Marsh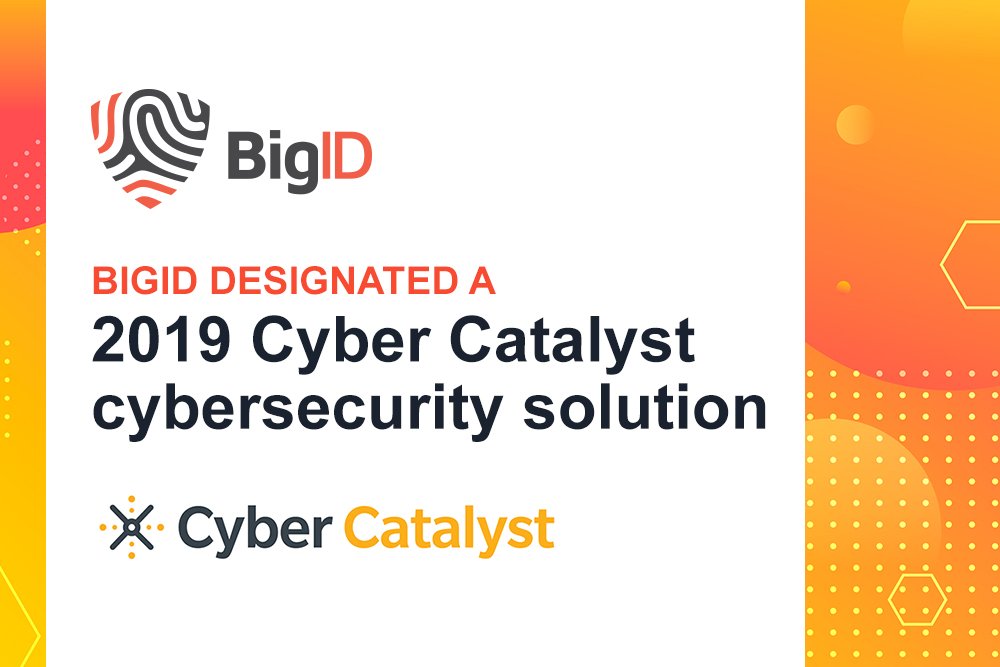 Designed to bring organizations greater clarity in the crowded cybersecurity marketplace, the Cyber Catalyst designation identifies products and services that leading cyber insurers consider effective in reducing cyber risk. The BigID platform has been designated a Cyber Catalyst, deemed by the cyber insurance industry as a solution that effectively reduces cyber risk.
"In the highly complex cybersecurity marketplace, Cyber Catalyst gives business leaders greater clarity and confidence in their cybersecurity choices," said Tom Reagan, US Cyber Practice Leader at Marsh, which created the Cyber Catalyst program. "We're excited to showcase leading-edge solutions like BigID, which was identified by participating insurers as able to have a meaningful impact on cyber risk."
The Cyber Catalyst designation reflects the findings of experts at eight of the leading cyber insurers in the world including Allianz; AXIS; AXA XL, a division of AXA; Beazley; CFC; Munich Re; Sompo International; and Zurich North America. All eight participating insurers evaluated the solutions separately and made the decision independent of Marsh as well as each other.
Out of 150 products that were evaluated, BigID's privacy and data protection solution is included among a select group that the insurers believe can reduce cyber risk on a significant enough level to be of value from a risk underwriting perspective. As a result, companies that adopt BigID's solution may be considered for enhanced terms and conditions on individually negotiated cyber insurance policies with participating insurers.
In the end, experts that evaluate risk for a living determined that companies who choose BigID's solution for advanced privacy and personal data protection are taking a meaningful step to safeguard their sensitive data in a quantifiable way.
That's not just saying that data-centric privacy matters: it's literally putting money on it.
Participating insurers rated BigID's solution highest on the criteria of viability, flexibility, and differentiation. Here's what some of the evaluators had to say about BigID's platform in their own words:
"Novel tool for record count, data inventory, and data control. Potential to provide enterprises with the ability to better protect their customer data in a unique way through deep data science."
"Helps organizations understand where their sensitive data lies, especially important for privacy regulations like the EU GDPR and CCPA. A vital component of the risk assessment process."
"Ease of use and intuitive interface, with the capability to quickly identify data within the organizational environment."
Since our inception in 2016, we've focused on changing the way organizations think about personal information and helping them understand their data to meet privacy regulations such as GDPR and CCPA. The Cyber catalyst designation further validates the innovative approach we've taken to helping companies meet their responsibilities as stewards of sensitive customer and employee data and the importance of that mission.
Read more about the Cyber Catalyst designation – and see BigID in action at bigid.com/demo.