BigID + Databricks: Unleash the Value of Your Data in the Cloud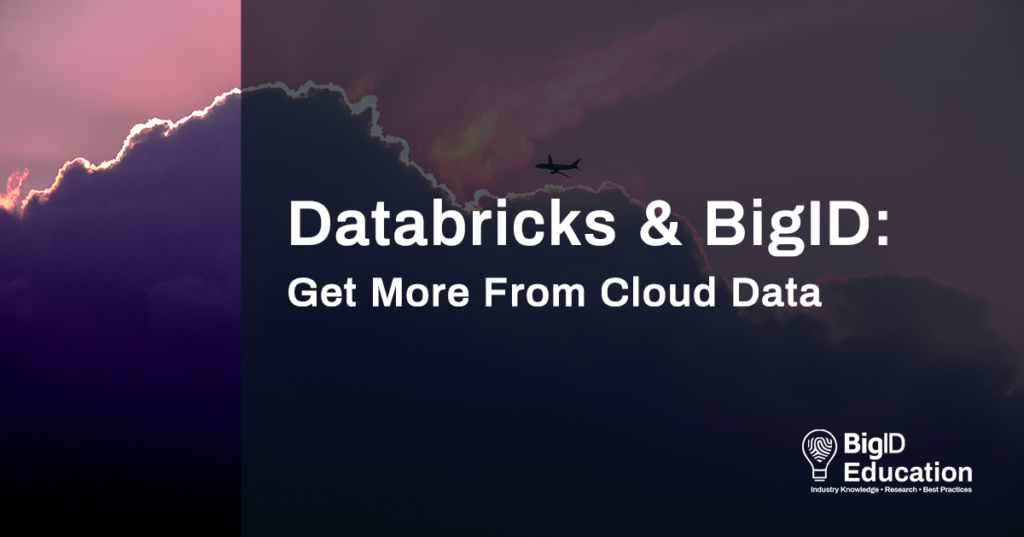 As organizations are adopting modern lakehouse data platforms for data engineering, analysis, and collaboration across teams, sensitive data is making its way into data lakes, making the discovery and management of that data more important than ever. Data teams need to know what data they have, where it is, and what it is. They need to know what data needs to be protected for compliance, and what data is good to use for business decision making.
Identify Sensitive Data for Compliance, Policy, and Protection
Data privacy and protection regulations are rapidly changing. Evolving standards and variance by country and type of information make it difficult for data leaders to manage data compliance, especially for organizations operating across multiple countries and serving global customers.
CDOs, CSOs, and CPOs struggle to enable analysts and data scientists working on Databricks to know what data is affected by privacy regulations and business policies. Data leaders need to identify sensitive data in cloud environments to know what data needs to be protected for both company policies and local privacy regulations.
BigID finds, identifies, and classifies sensitive data at scale in Delta Lake to achieve compliance with current and emerging privacy and data security regulations.
With BigID + Databricks, customers mitigate data risk.
Know what data is safe to use and how to treat data based on policy guidelines
Identify sensitive data that needs to be masked or protected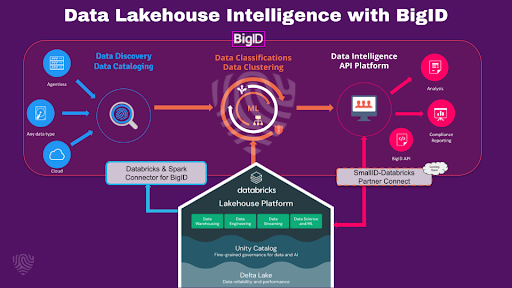 Increase Accuracy of Data Decisions
Building analytics with bad data can lead to the wrong business decisions. Data scientists and analysts working in Databricks need to know what data is available in Delta Lake and understand context to select the best data for correct analysis.
BigID automatically discovers, classifies, and adds context to data in Delta for analysis. Enterprise data is more valuable when data analysts and data scientists working in Databricks can discover and understand the data available to choose the right data for analysis and modeling.
Understand data to make better business decisions
Find data faster for faster time to value
See all data in Delta with context for full data discovery
Accelerate Value with Faster Cloud Migration
Organizations want to benefit from cloud technologies but cloud migration projects take a long time to plan and execute. IT doesn't know what data to prioritize for migration and can't easily identify redundant data, sensitive data, and sources to prioritize to build data pipelines.
BigID automates and scales data intelligence to identify sensitive data to protect and redundant data to eliminate, making it easier for data owners and IT teams to determine which data to migrate to a cloud environment.
Accelerate cloud migration planning
Innovate fast with data in the cloud
Reduce project execution risks
To learn more about how BigID and Databricks provide data insight for privacy, security, and governance on a unified data and AI platform see the partnership in action in a 1:1 demo