Retool for BigID
Build Data Intelligence Modular Apps, Remarkably Fast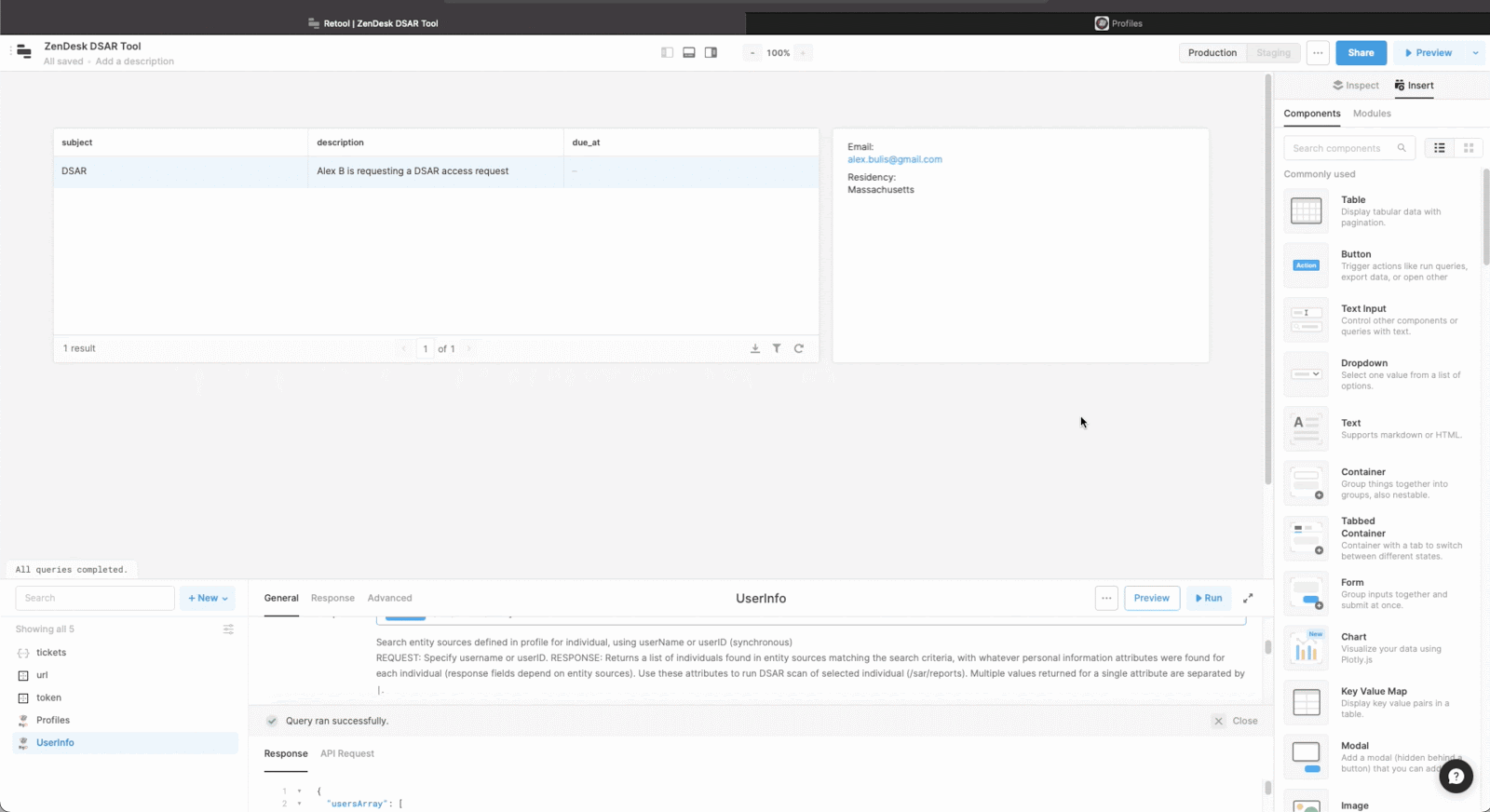 Low Code Apps for Actionable Data Intelligence
Create amazing integrations that bring deep data intelligence to specific use cases with BigID and Retool. Together, BigID and Retool make it easy to create tools and integrations for privacy, security, and governance, remarkably fast.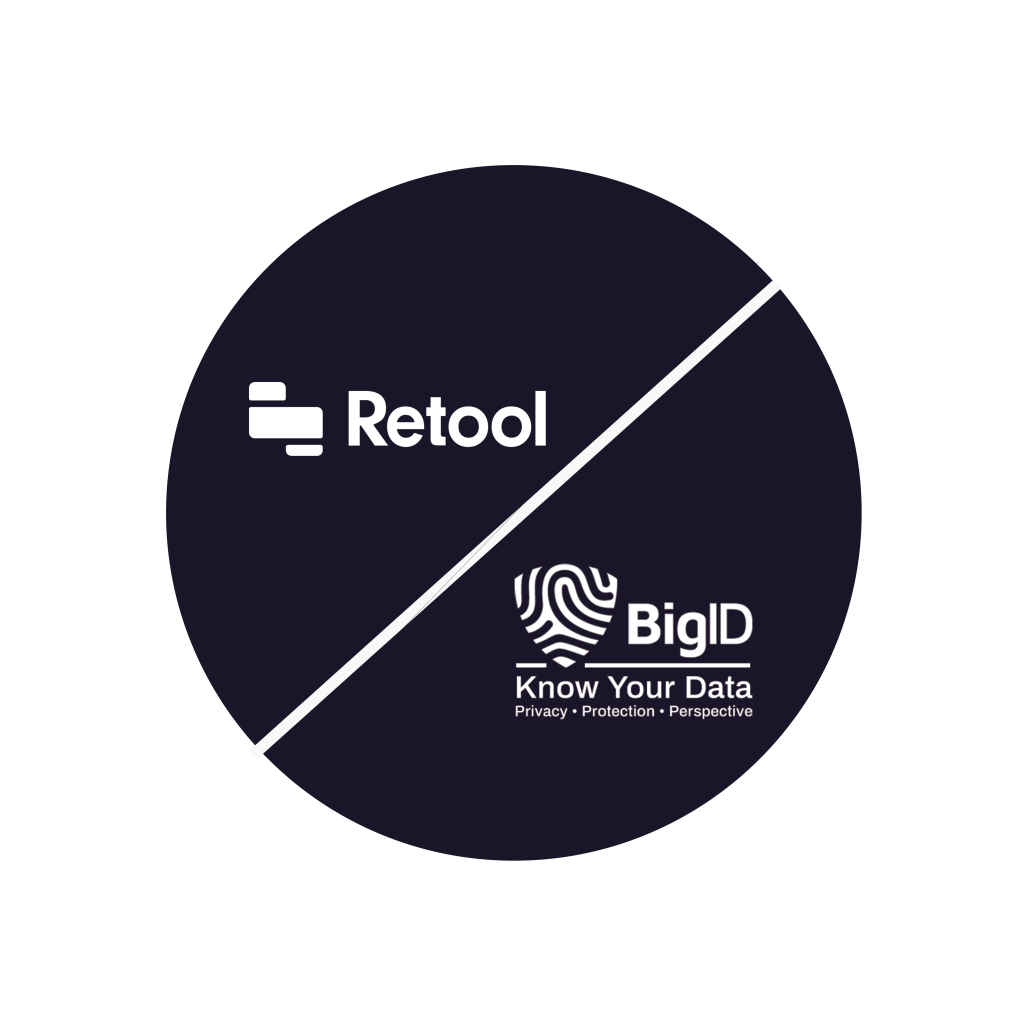 Benefits of BigID + Retool
Cover Custom Use Cases

Extend BigID data intelligence to cover custom use cases with Retool's low-code app development platform. Provide targeted benefits to your company and extend the value of your existing technology investments.

Ease Your App Development Process

Assemble custom apps in minutes – with the power of BigID's data intelligence behind them. Retool offers a low-code solution that improves the ease at which developers can deliver applications.


Build a Resilient Tech Stack

Invest in future-proof modular apps on top of BigID that can be easily updated and enhanced to adapt to your data governance, security, and privacy priorities – endless possibility for use cases fueled with data insights.

Reduce Cost

Add custom functionality to BigID with low effort and low cost when you need it. Scale your business automation and increase your application development productivity with reduced skill-set requirements for developers.
The BigID Application Framework
BigID offers a truly open platform to help organizations extend the value from discovery and eliminate lock-in by simplifying how organizations extend the BigID platform. Customers and partners can add custom functionality to BigID to take action on discovered data for new use cases in data privacy, security, and governance.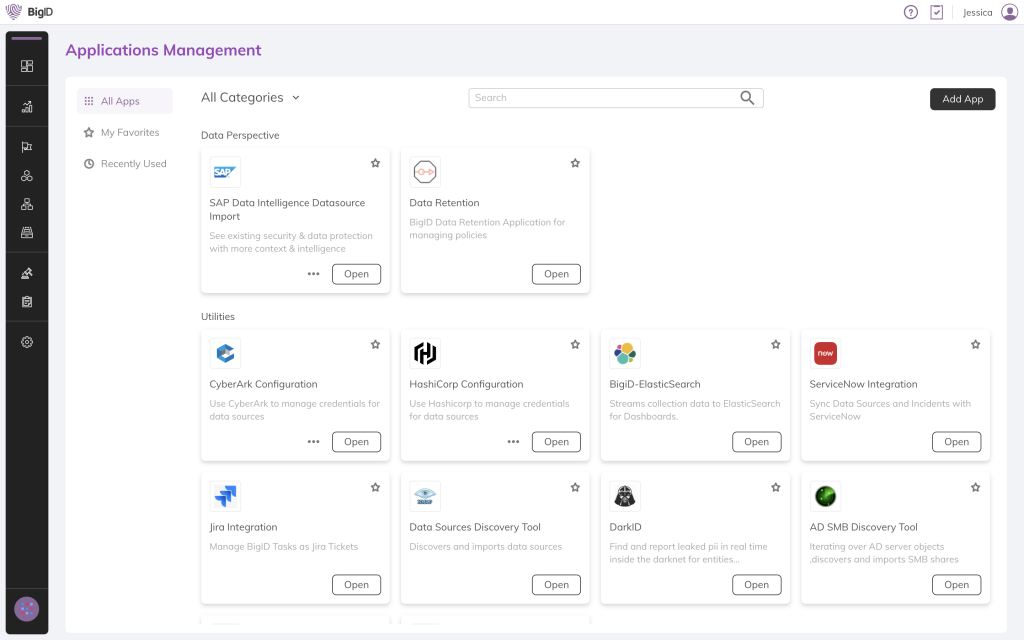 Build an App by Just Dragging and Dropping
Create custom apps to leverage deep data insights in minutes using Retool's drag and drop building blocks. These pre-built components allow accelerating time to value – without worrying about maintaining the pieces that go into the logic that internal tools require or coding the display components yourself.