Remediation App
Enable remediation of high risk, sensitive, and regulated data.
Data Remediation App
Remediate sensitive and regulated based on discovery-in-depth. Leverage remediation workflows to delegate decisions to the right people. Annotate high risk data, or send it for deletion or quarantine. Customize remediation actions and policies, and report and audit on actions taken on sensitive data for legal and regulatory purpose.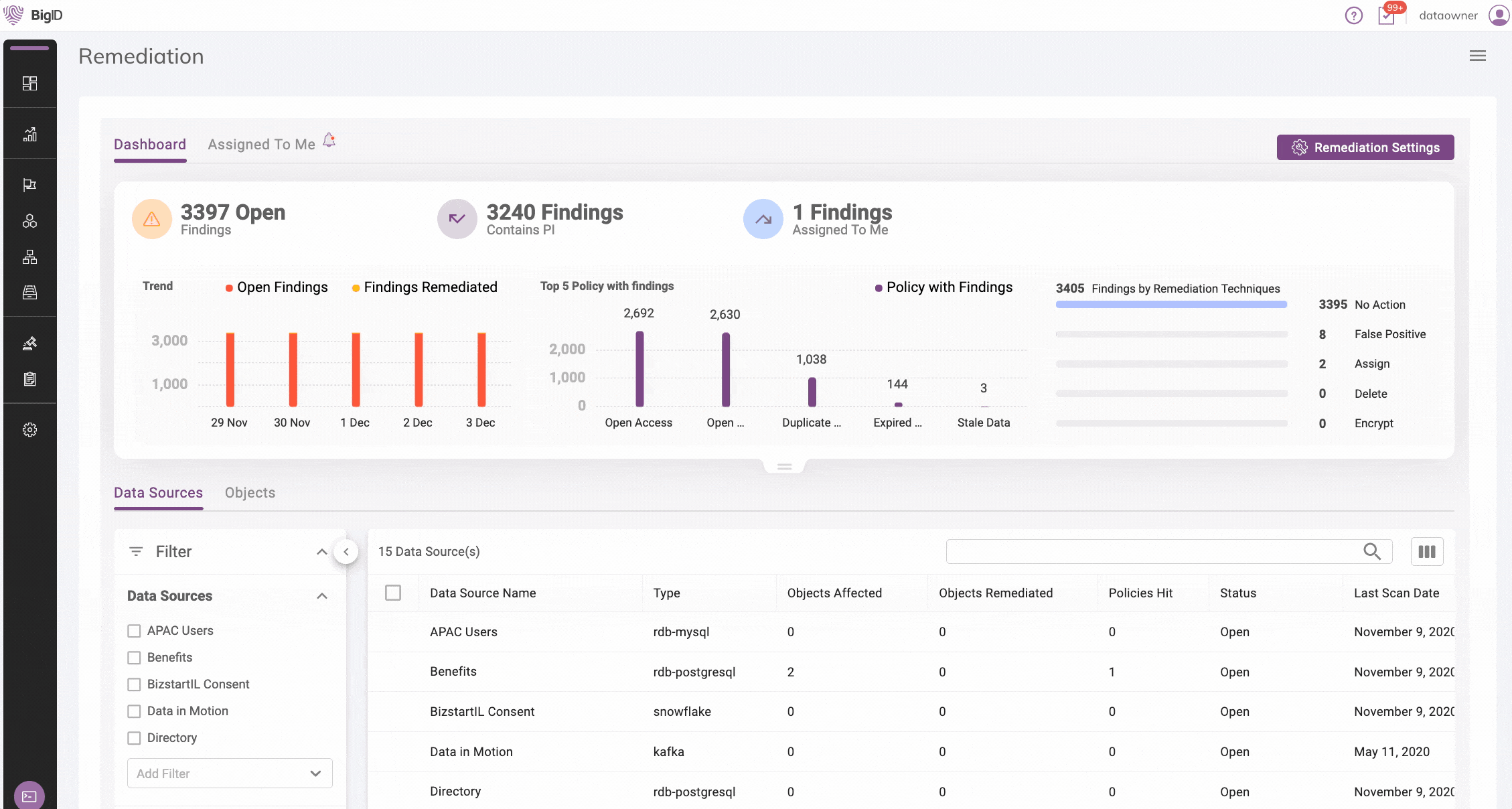 Flag the Right Data for Action
Flag the right data for action – and assign workflows to annotate, quarantine, delete, archive, encrypt, and more.
Audit and Report
Audit and report on remediation actions and activities across all data, everywhere.
Manage Remediation Workflows
View violations across all data sources, assign findings to individual owners, and take action.