Ionic Security & BigID
Automate Data-Centric Protection from Discovery to Enforcement
Ionic Integration with BigID
The partnership aligns Ionic's rich features to define and enforce policies for how data is protected, with BigID's innovative capabilities to discover and classify what datasets should be protected, and why based on privacy and security considerations. The integration ensures discovery and classification insights drive persistent protection via the Ionic Machina platform, and helps customers maintain a consolidated audit trail from discovery to enforcement for auditors and regulators.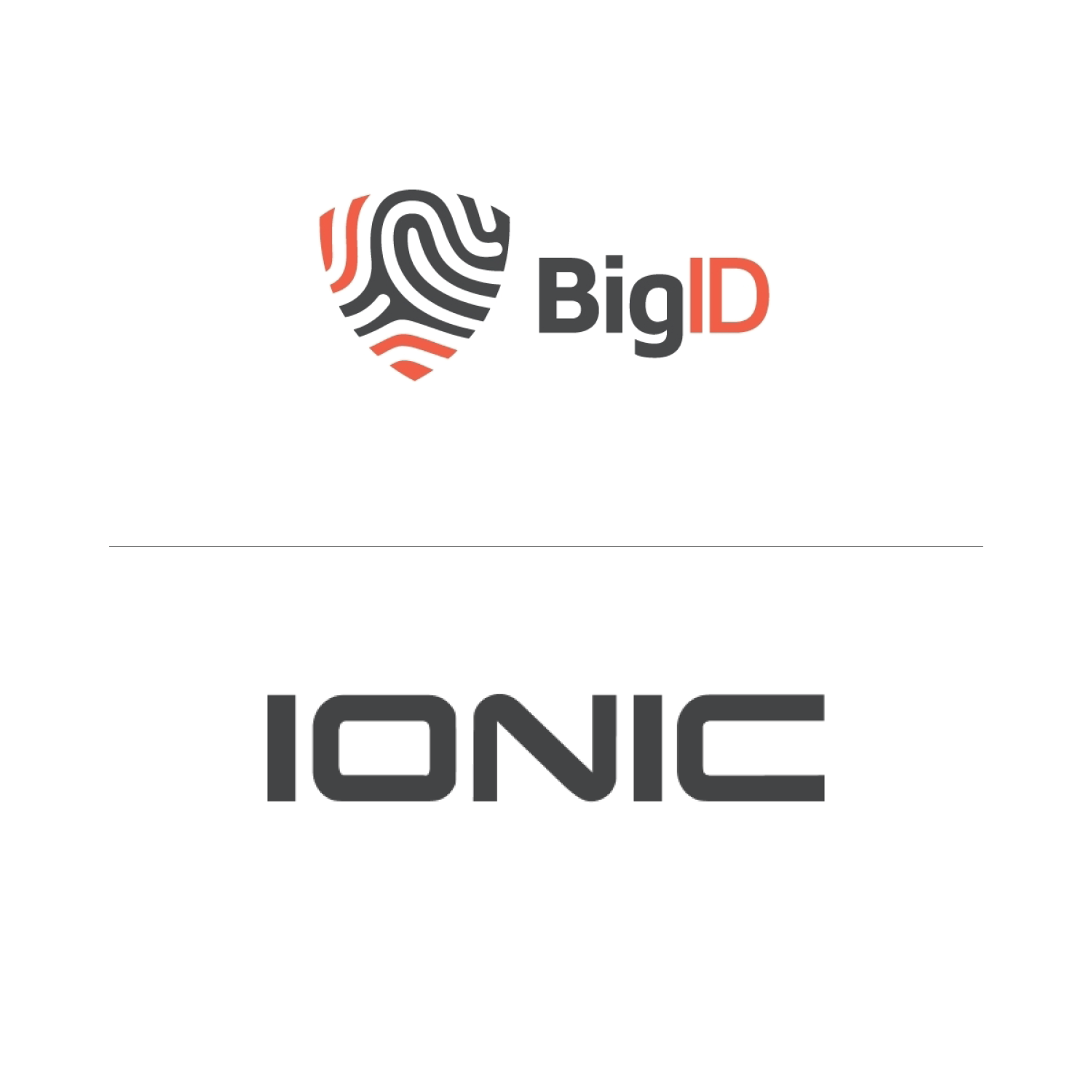 Ensure end to end data-centric automated data protection
Scale and automate consistent policy controls and data protection actions via orchestration of Ionic Machina policies & platform with BigID data discovery & classification findings.  
Manage data privacy risk
Automatically enforce flexible, data-centric & audtibale access and encryption policies via Ionic Machina through ongoing BigID's personal data discovery & ML classification
De-Risk Hybrid Clouds & Cloud Migration
Align cloud service access and encryption controls via Ionic policies with data insights from BigID discovery and classification across all datasets when migrating or moving workloads to and from widely used cloud services