BigID Metadata Exchange App for Informatica EDC
Automate insight, eliminate manual curation, and enhance metadata for scalability and accuracy with BigID's new Metadata Exchange App for Informatica EDC.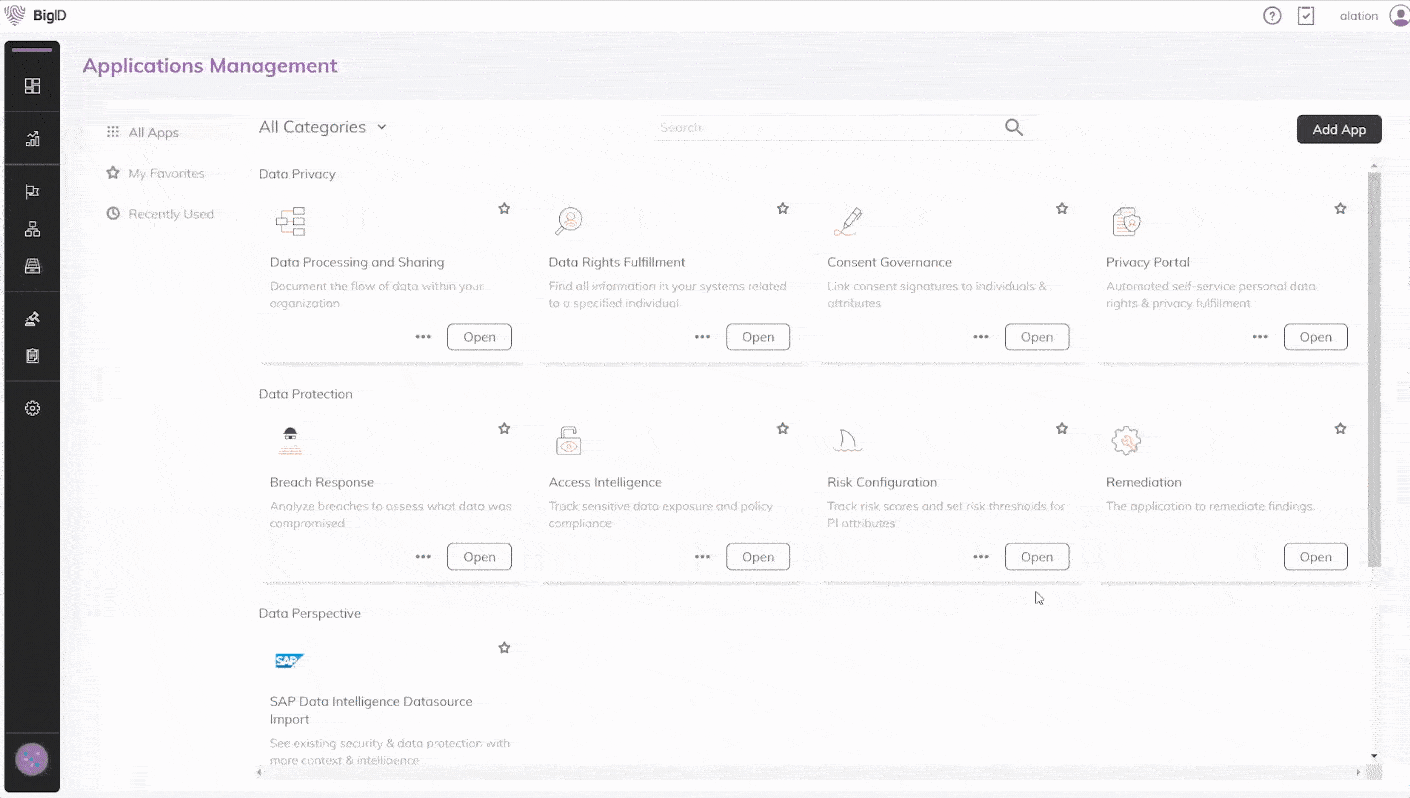 Increase Accuracy and Completeness in EDC
Complete Data View

Gain a complete view of the data environment, including all data sources and types, with automation to populate Informatica EDC with enhanced metadata

Amplify Stewardship

Resolve false positives in EDC using BigID's advanced Discovery-in-Depth with confidence levels to more quickly and accurately validate correct domains

Define Data

Connect EDC Business Terms to physical data using ML to automate discovery and classification, avoiding the manual process to add context to data

Mitigate Risk

Discover sensitive data to protect, ROT data to eliminate, and identify data affected by privacy policies
Broad Data Coverage
BigID enhances Informatica EDC with automated scanning for all data sources and types to fill in coverage gaps for a complete view of your data environment.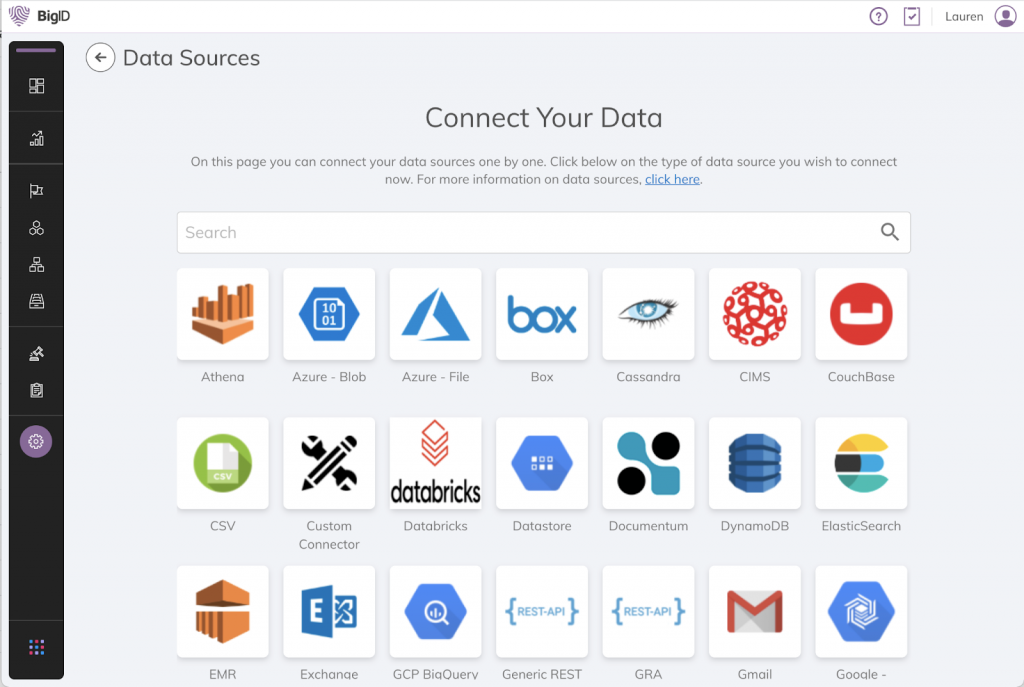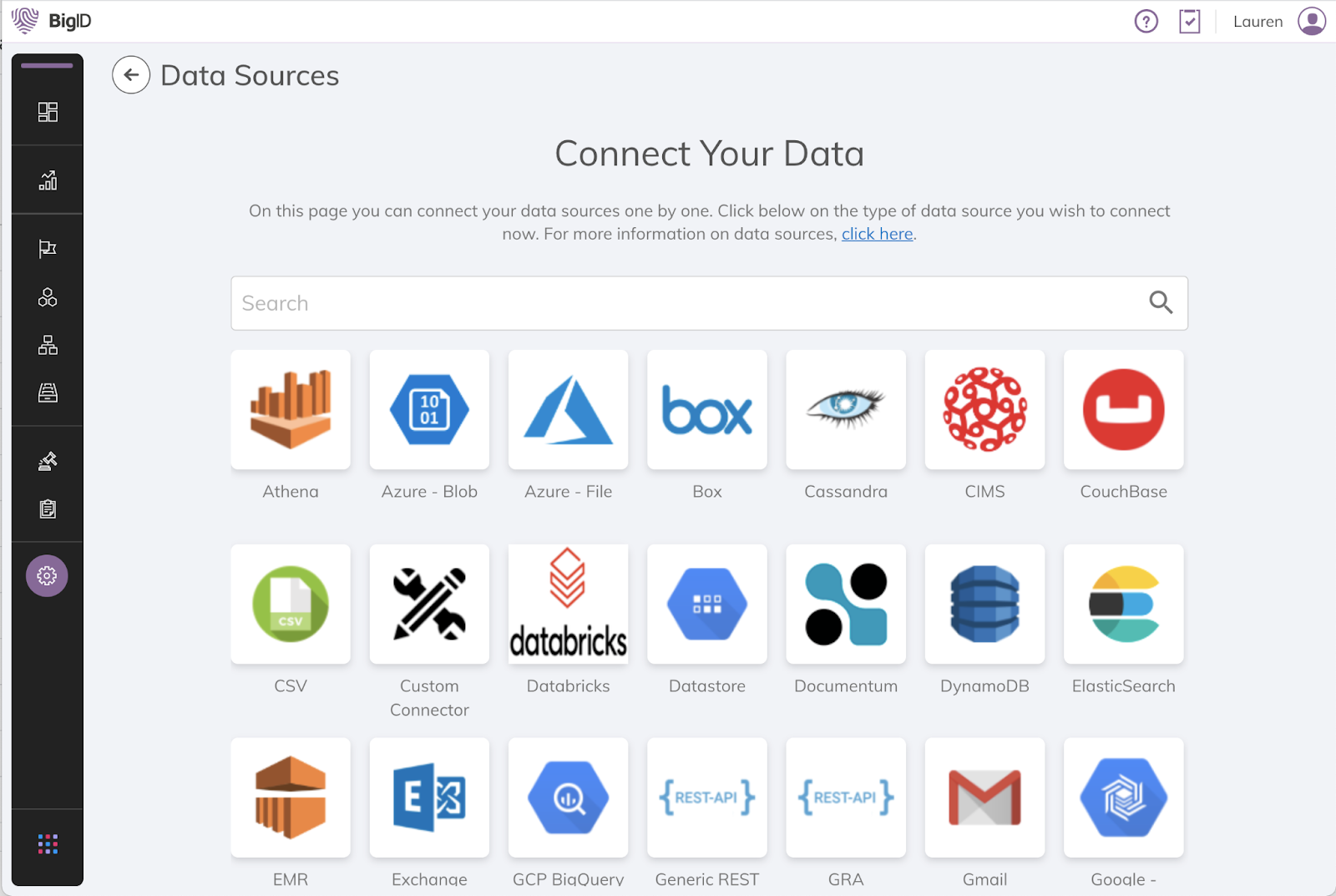 Validate Data Findings
Minimize manual curation and resolve false positives using BigID classifiers to validate data findings in EDC and select the best domain for a more accurate data environment.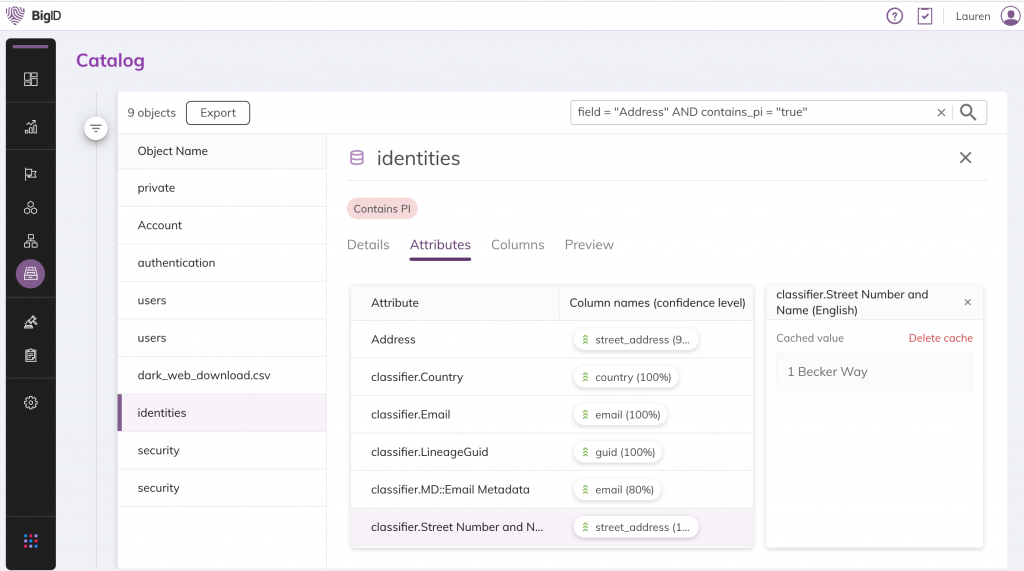 Context, Insight, Action
BigID Discovery-in-Depth advanced ML provides metadata for context, identifies sensitive data to protect, and finds redundant, outdated, and trivial (ROT) data to remediate. Integrate with BigID Data Governance Suite, Data Quality, Retention, and Remediation apps for more insight and to take action on discovered data.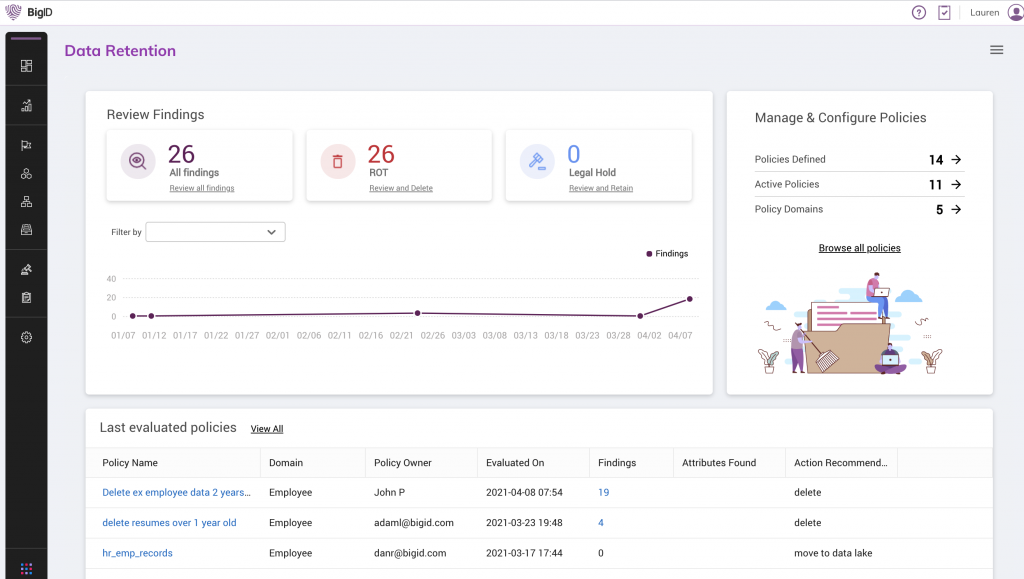 Apply Business Terms
BigID metadata exchange ingests Informatica business terms and uses ML to classify and label data by EDC business terms with a high degree of accuracy.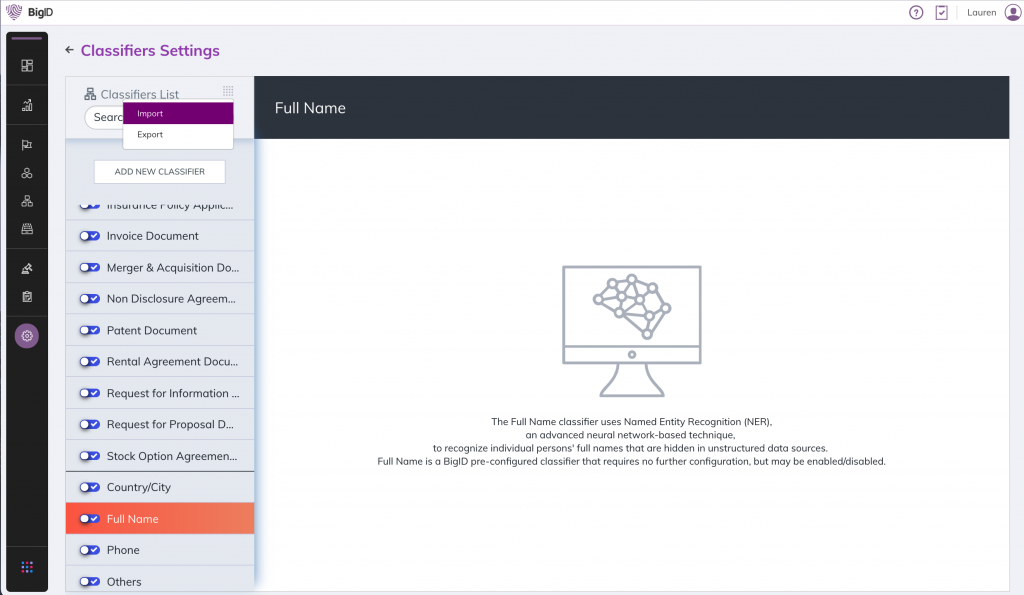 Data Privacy and Policies
Activate BigID Policy Manager to tag relevant columns and datasets to see sensitive data with relevant policy labels in EDC for privacy awareness.