BigID + Databricks
Discover, classify, and inventory your data anywhere and enhance Unity Catalog for privacy and security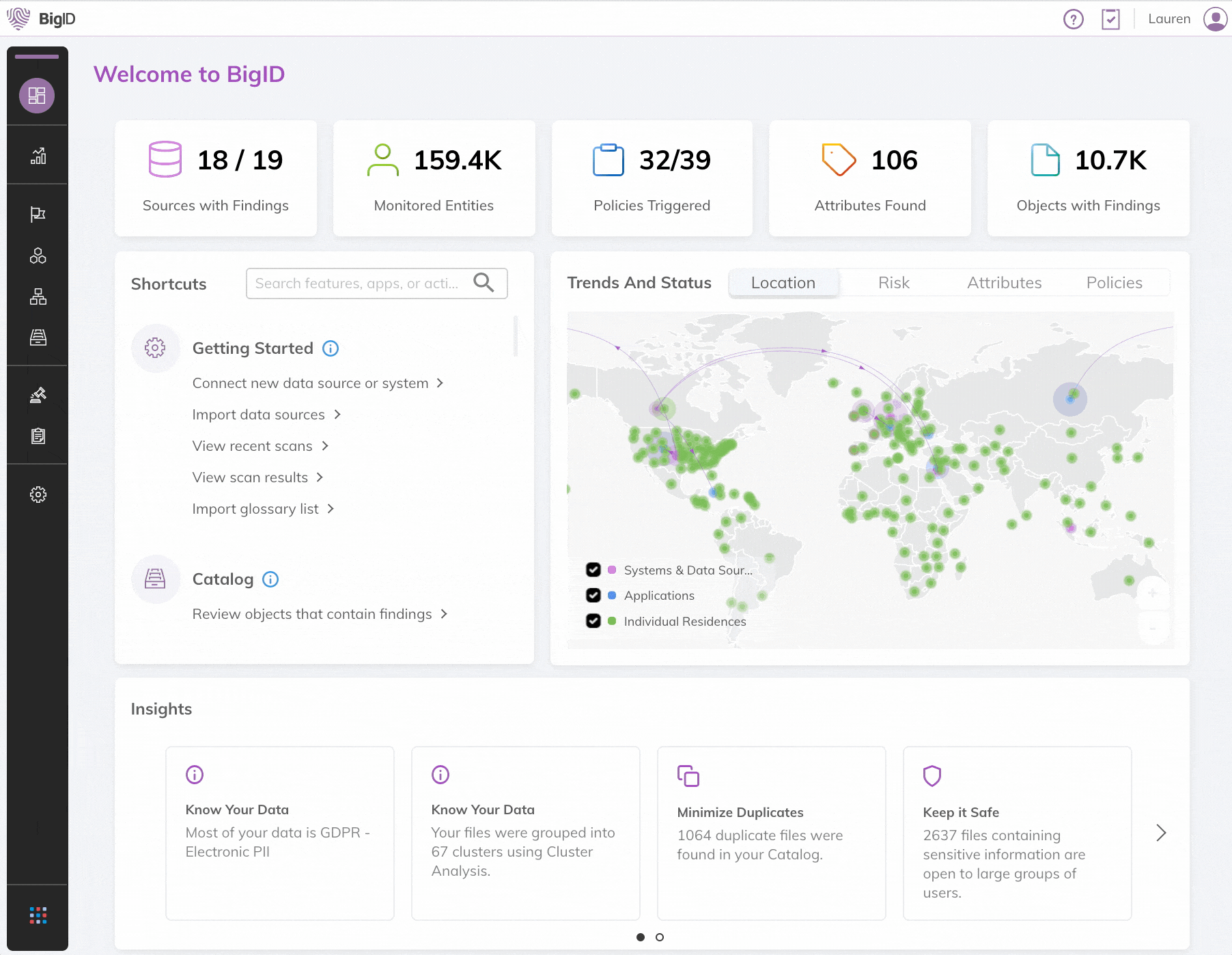 See it in Action
Know Your Data in Databricks
Identify Sensitive Data for Compliance, Policy, and Protection

BigID enables customers to find and identify their sensitive and critical data in Delta Lake on Databricks to achieve compliance and minimize risk.

Enhance Unity Catalog for Data Security

View BigID sensitivity, classification, and policies in Databricks Unity Catalog to implement security and governance measures faster.

Policies for Data from Pipelines to LLMs

Classify and apply sensitivity tags and policies to data in your Lakehouse, pipelines, and LLMs to administer protection or limit access.

Accelerate Analytics and Collaboration

Enable data experiments and data sharing with confidence by pinpointing sensitive data to know what to protect and who should have access.
Explore More BigID Solutions