ASG & BigID
Sustain Data Trust and Operationalize Privacy-Aware Information Governance
How BigID and ASG Work Together
BigID Discovery-in-Depth with ASG Data Intelligence
Together, ASG and Big ID offer an integrated information management solution that links organizations' data governance policies and business context with granular, up-to-date data knowledge. ASG's ability to analyze how personal information moves—assigning business and regulatory context to data assets, and governing access and data availability—syncs with BigID's Discovery-in-Depth to surface, classify, and tag data based on its relationship to individuals. Automation enriches data and content insight at scale so teams can balance compliance and business value.
BigID with ASG Mobius Content Services
Integrating BigID's advanced data classification and automated indexing with ASG Mobius Content Services' information governance empowers customers to define, enforce, automate, and audit policies across the content lifecycle for compliance with data privacy regulations. Provide sophisticated, policy-driven governance services, including time and event-based records management, policy administration management, and redaction.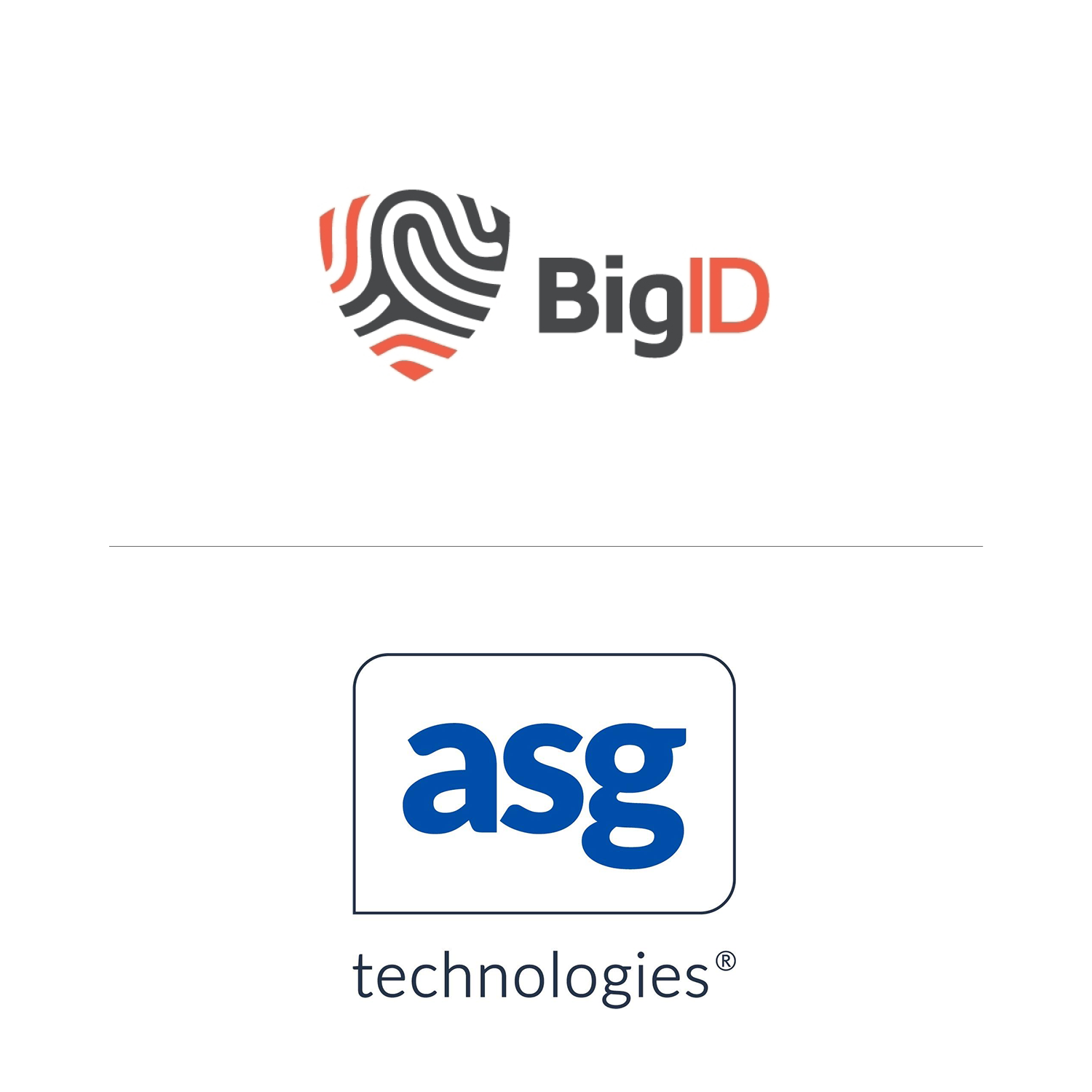 Sustain Data Trust
Supplement ASG data asset inventory built from metadata ingestion with data-driven personal data insights and up-to-date inventorying.
Automate Information Governance
Automate discovery and classification to identify personal information, PII, and SII, and reduce manual governance steps across the enterprise.
Expand Discovery, Protection & Governance
Apply complex business rules to meet stringent records management, data security, and information privacy regulations for structured and unstructured data sources.
Operationalize Data Privacy
Use BigID findings by individual to ASG business or compliance policies. Plus, trigger ASG workflows for data protection or deletion for privacy compliance automation.
Enable Risk Analysis
Take a proactive approach to risk management and mitigation through integration of BigID risk insights with ASG information analysis.
Ensure Operational Flexibility
Maintain consistent access and protection policies for content on-premise data stores, cloud services, and in hybrid architectures.