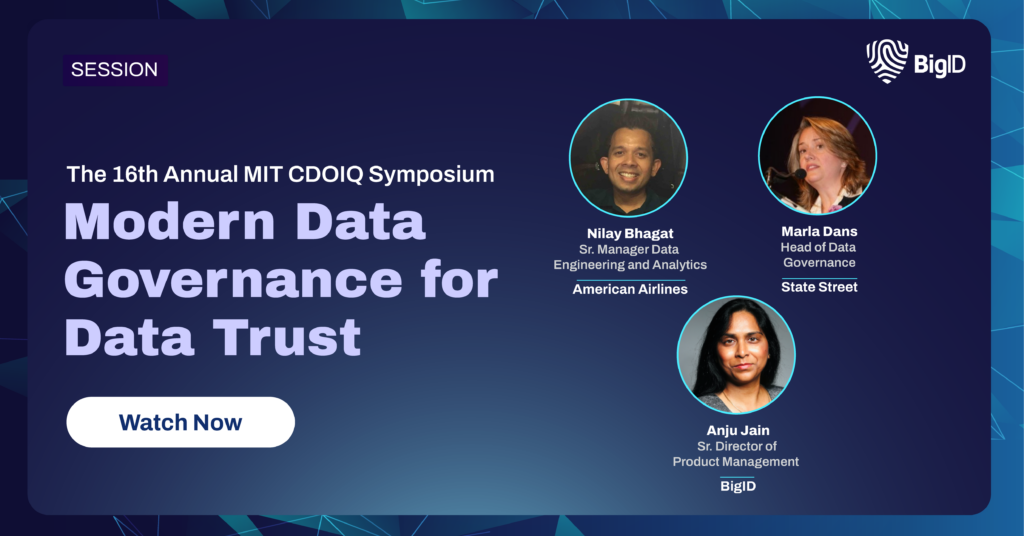 Check out this previous recorded live session held at The 16th Annual CDOIQ Symposium, July 19-21, 2022.
Data governance is broken. It's time to take a different approach with a complete view of data governance including privacy and security for a modern data environment. Reimagine data governance to lead with the data. Apply ML and deep data insight to automate manual processes, get to value faster, and improve accuracy across your governance programs.
Listen to this previously recorded live session with BigID to learn how to:
Implement data governance with scalability, efficiency, and accuracy.
Overcome challenges of traditional governance and manual processes.
Include a complete solution to increase data trust.