Discovery-in-Depth Product Tour
Take a tour of BigID's discovery-in-depth and dive into Catalog, Classification, Cluster Analysis, and Correlation.
Catalog
Catalog & metadata management across structured, unstructured, cloud and data lakes. Capture & manage technical, business and security metadata across your entire data environment. Automatically catalog and map sensitive & personal data with deep data insight, incorporating active metadata and classification.
Catalog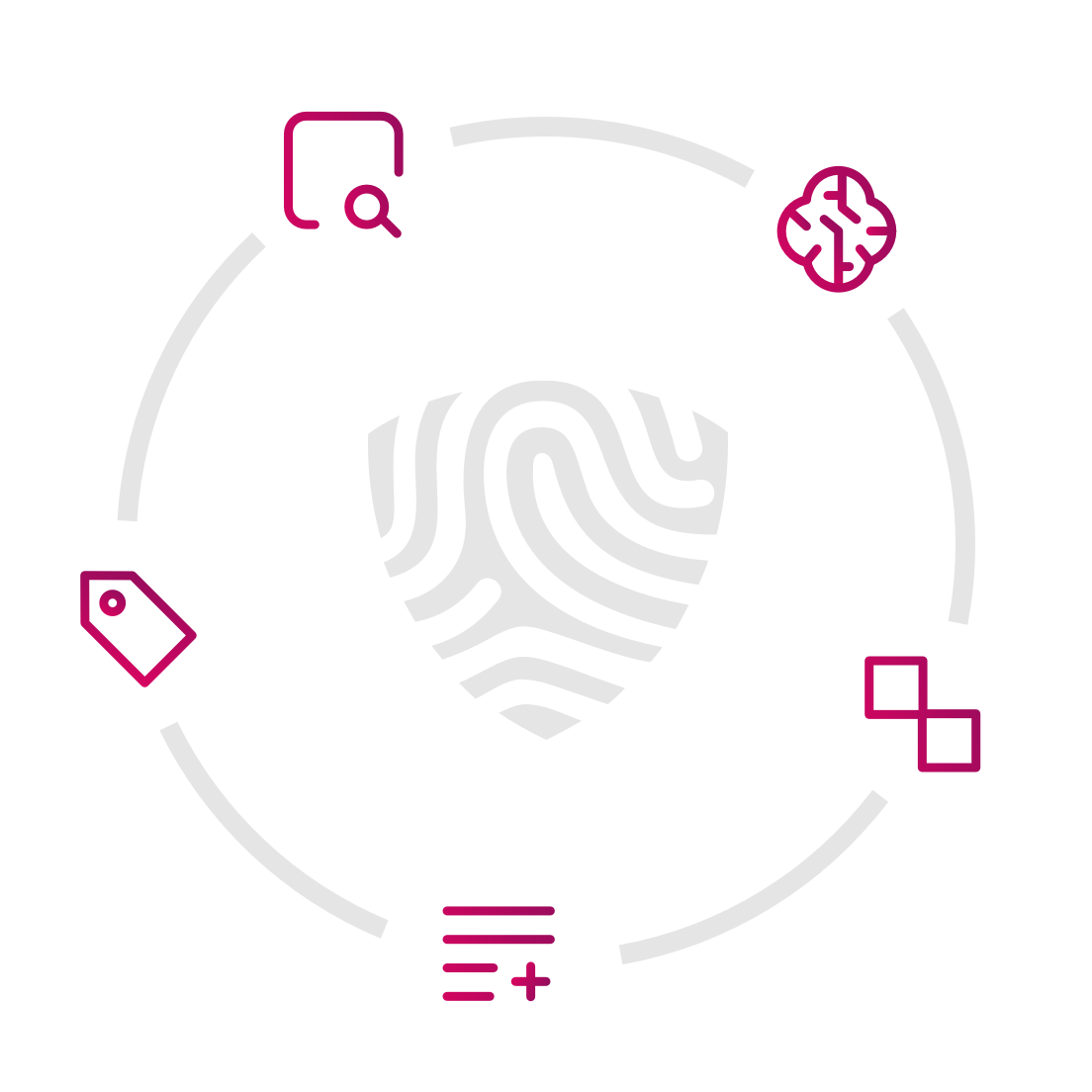 Scan Data Sources to Automatically Populate the Catalog
Scan 100+ Data Sources Including Unstructured, Data Lakes, Clouds & Pipelines for Catalog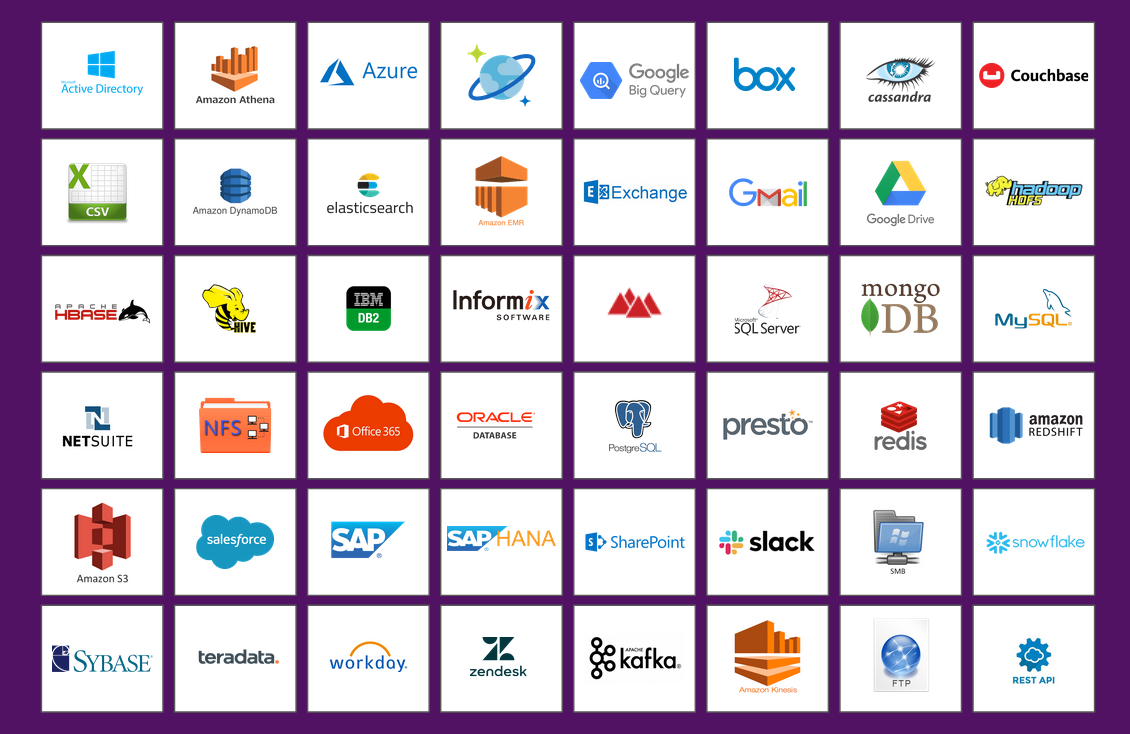 Catalog Metadata Across Your Data Environment
Catalog Metadata From Structured, Unstructured, Cloud, Big Data, noSQL, and More
Metadata Enrichment
Enrich Metadata with Privacy & Security Metadata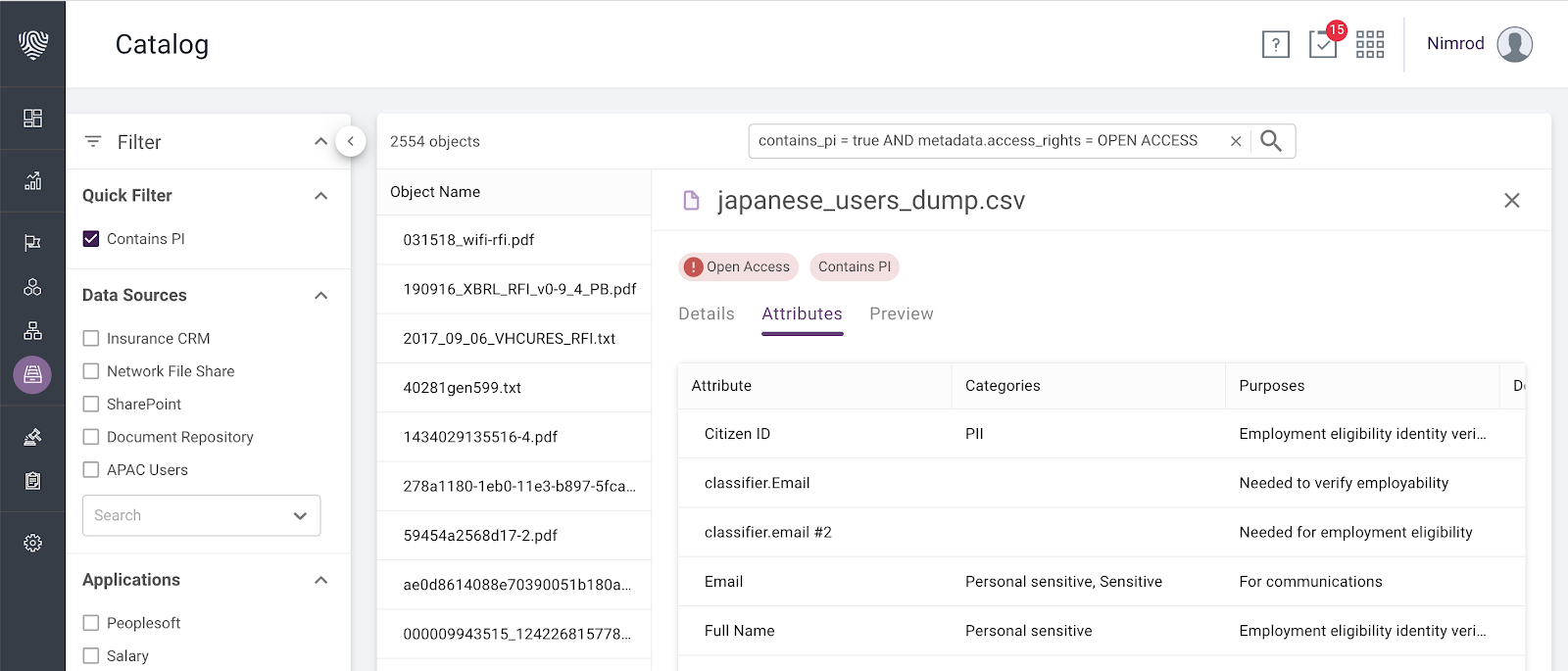 Advanced Data Profiling and Quality Management
Get all the information you need in one view – with automatically populated statistics, data quality, and profiling information.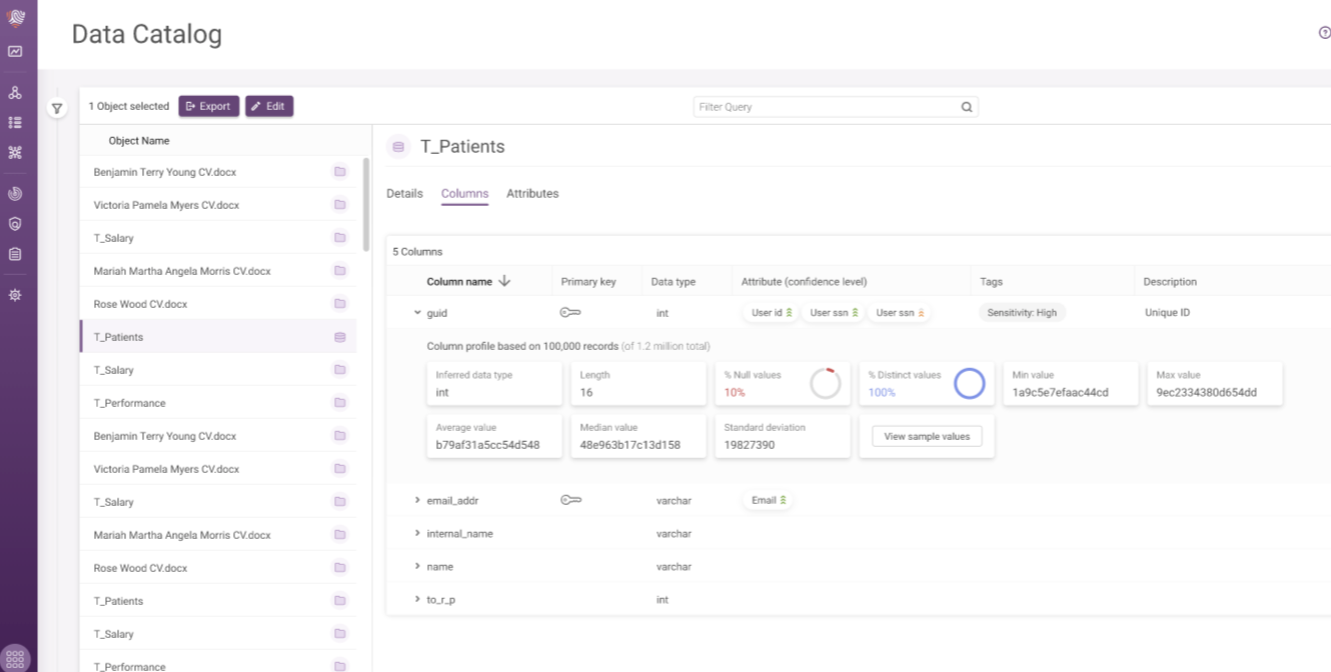 Write Custom Tags and Annotations to Catalog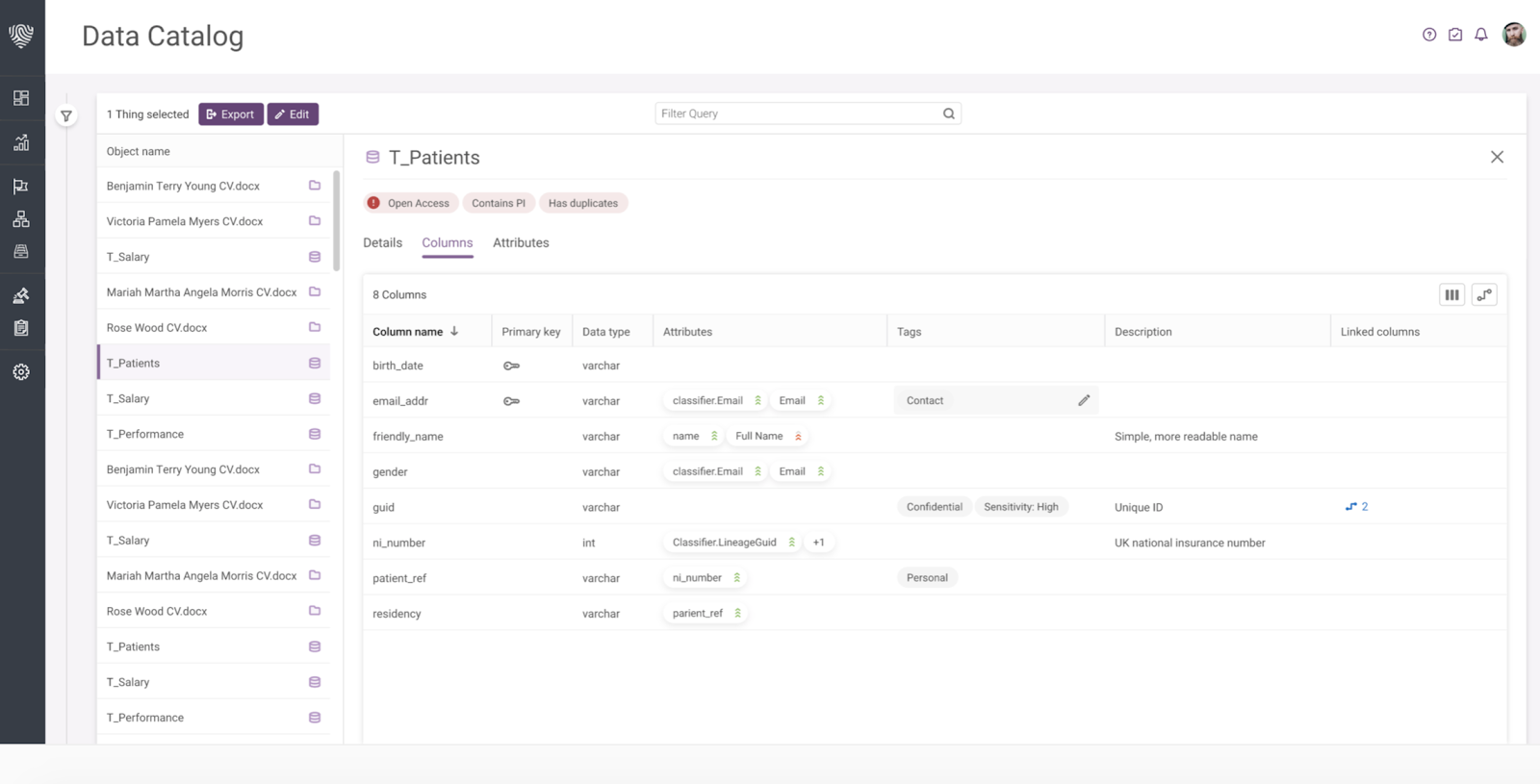 Export / Import Metadata Into Alation, Collibra, SAP, ASG and More

Classification
Classifications & categorization of data elements, metadata & files. Classify data entities and documents with advanced ML.
Read More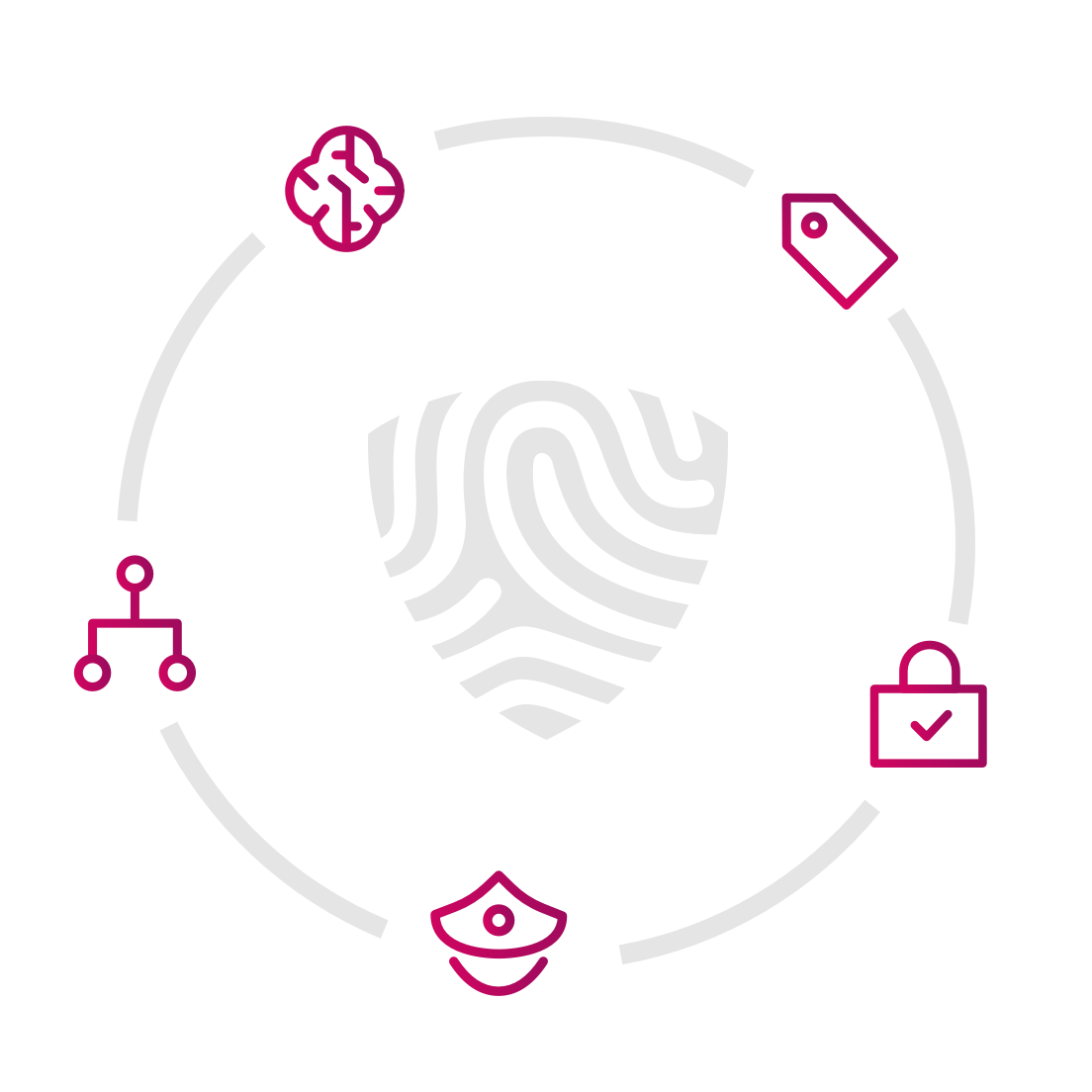 Over 100 Out-of-the-Box RegX & ML NER Classifiers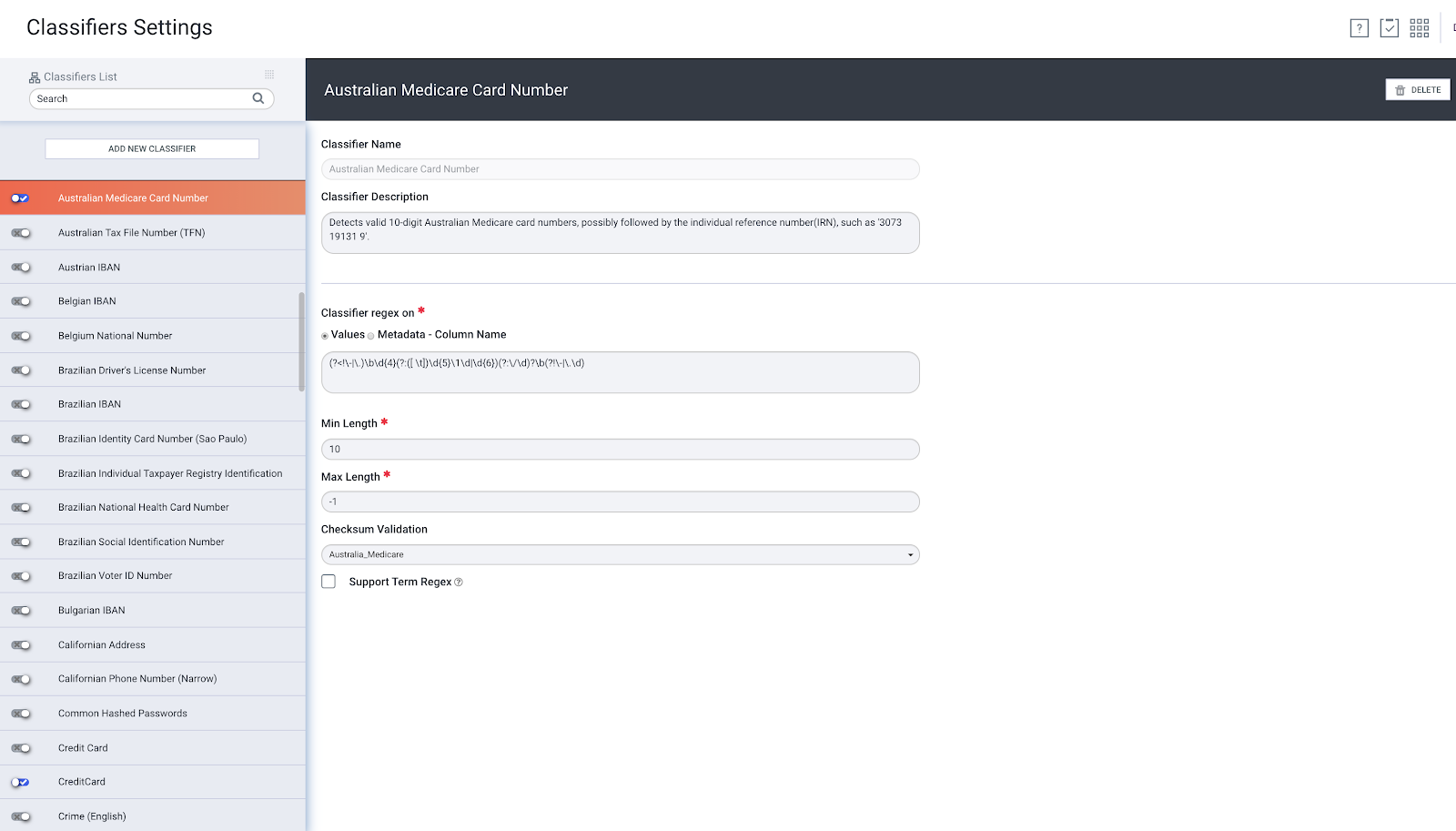 Find, Flag & Tag Combinations of PI & PII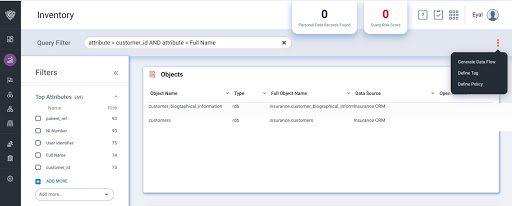 Build or Import Customer Classifications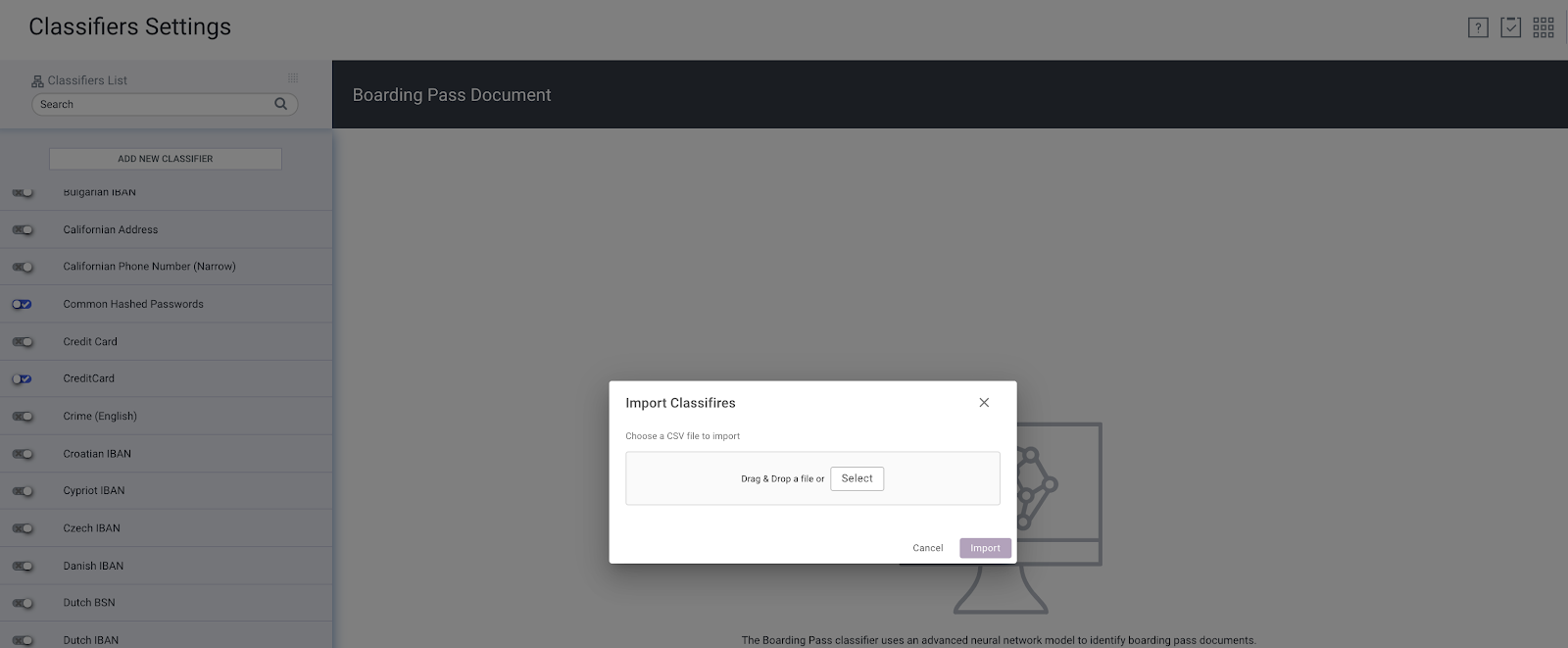 Deep Learning Based Document Classifiers With Optional On-site Data Training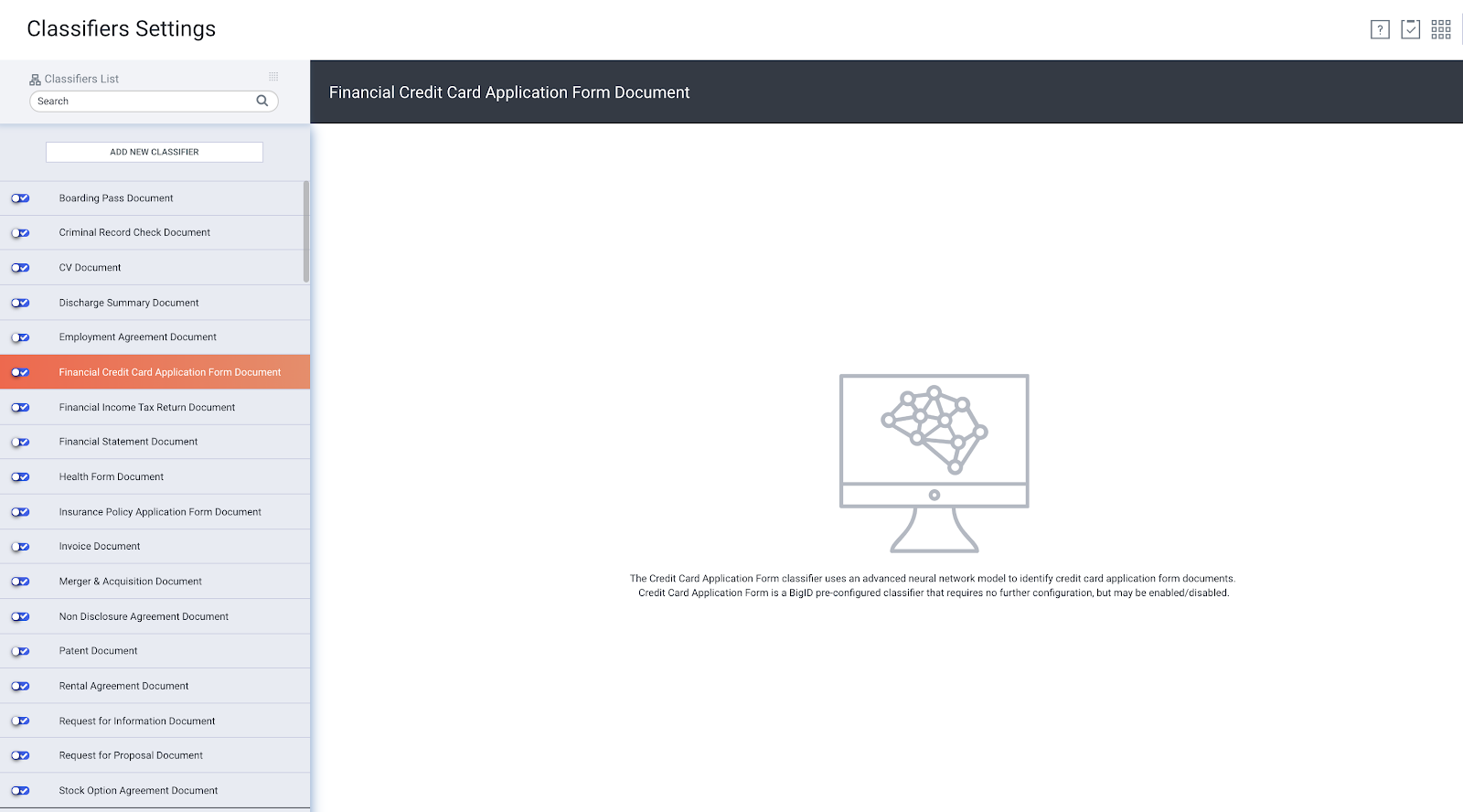 APIs & Code Snippets for Embedding Classification Scans in Apps, Payloads & Pipelines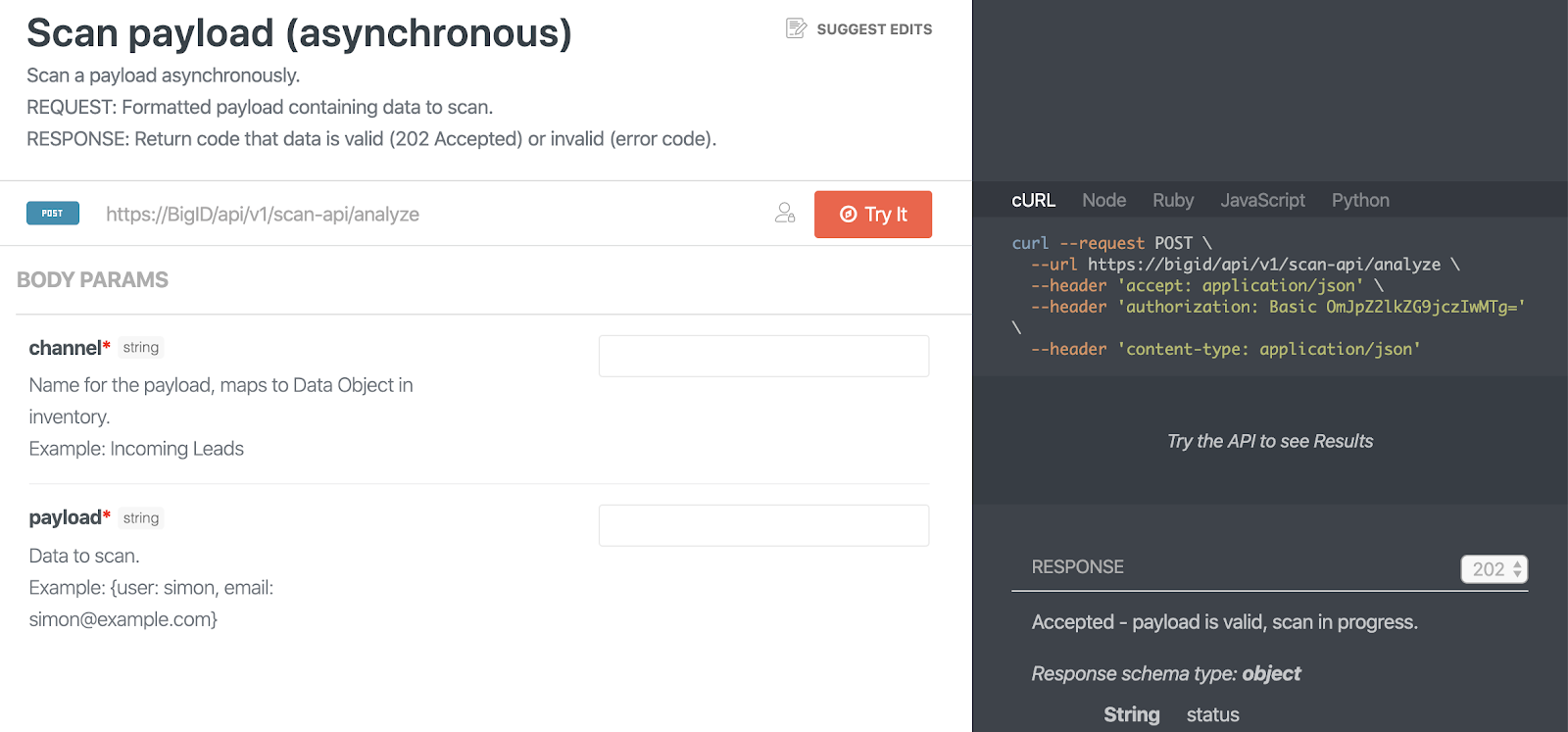 Classify Metadata and Update Data Glossaries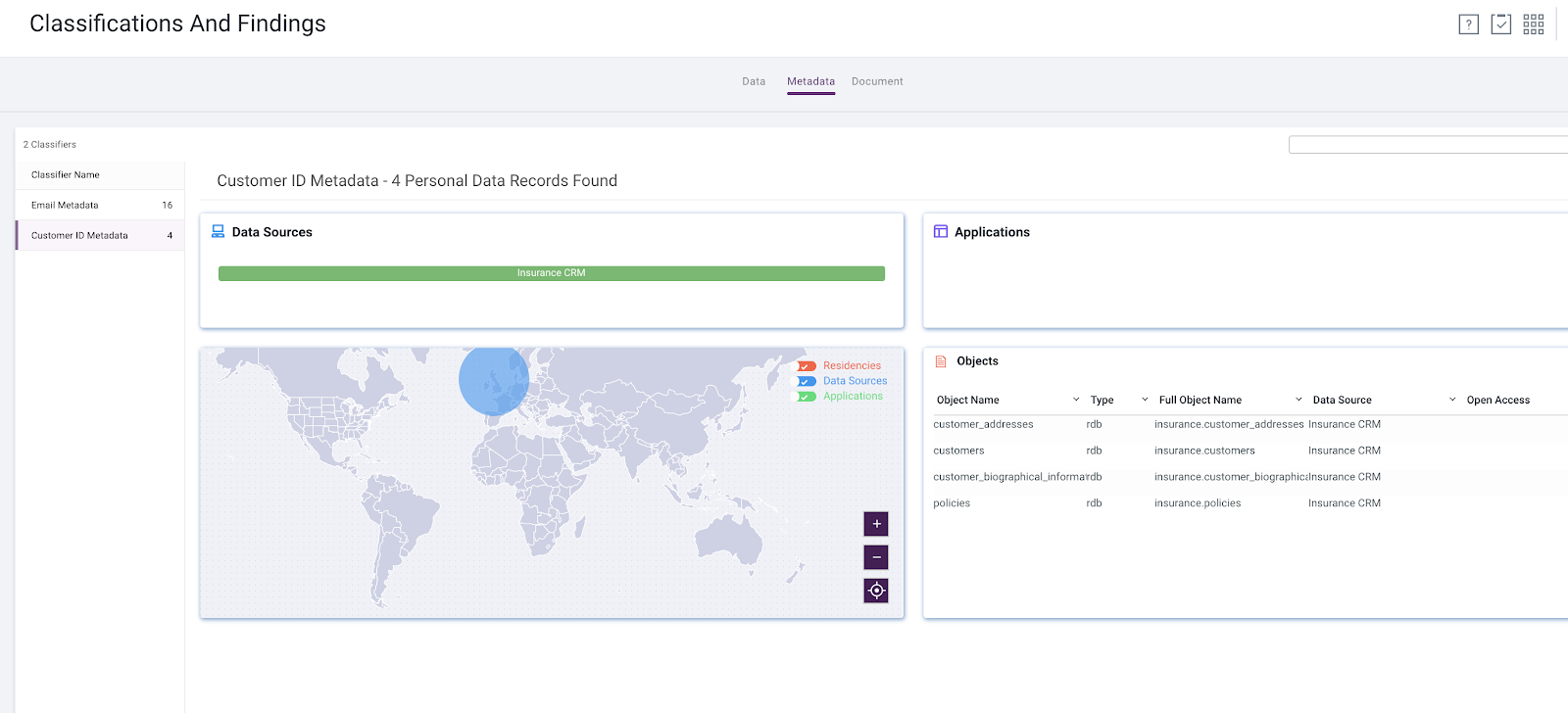 Add Classification Findings from Other Sources Including DLP, DRM, DAM & More
Cluster Analysis
Advanced ML cluster analysis for finding duplicate & similar files in NetApp, EMC, O365, Sharepoint, Box, GDrive, HDFS, S3 and more.
Read More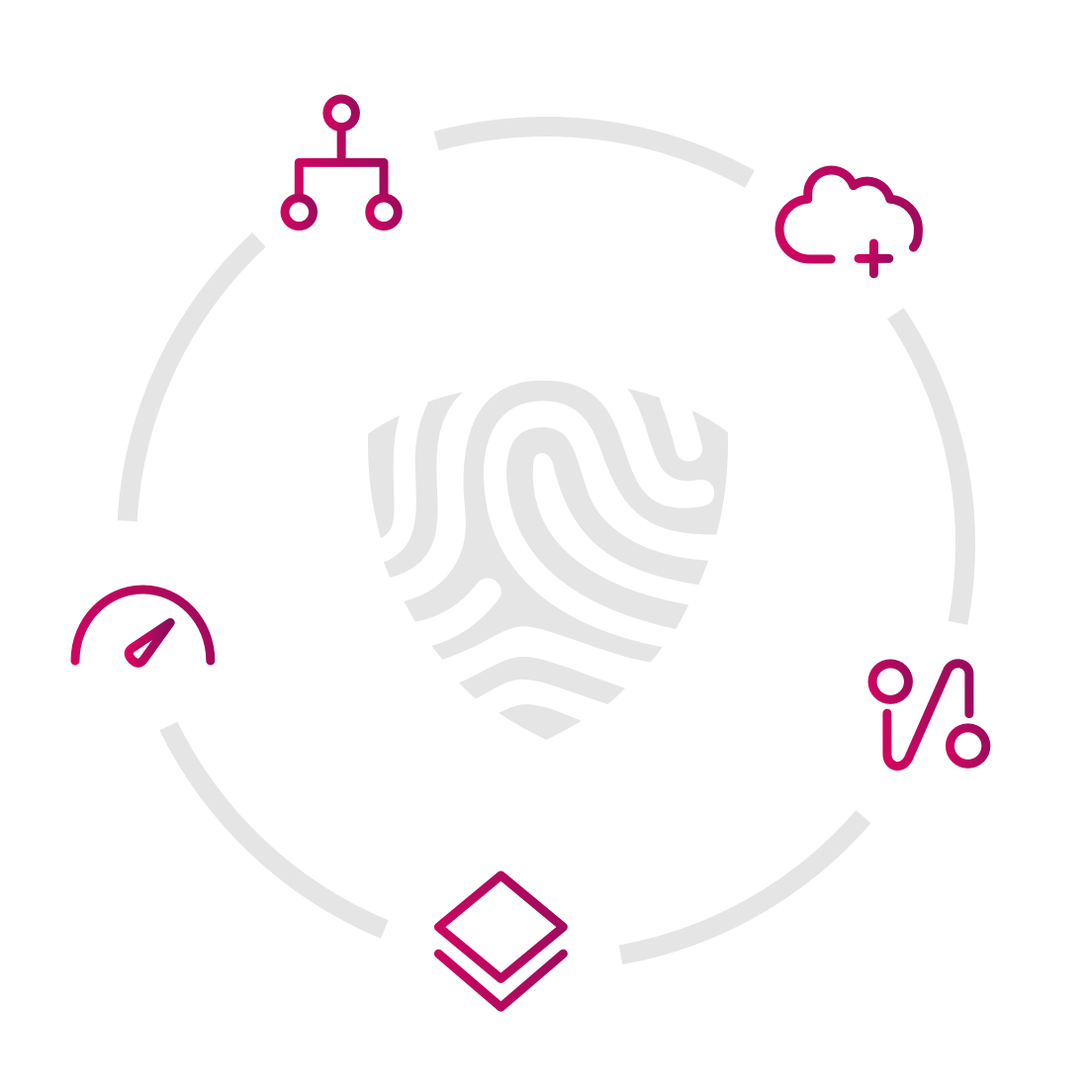 Visualize Similar & Related Documents Across Any Unstructured Data Source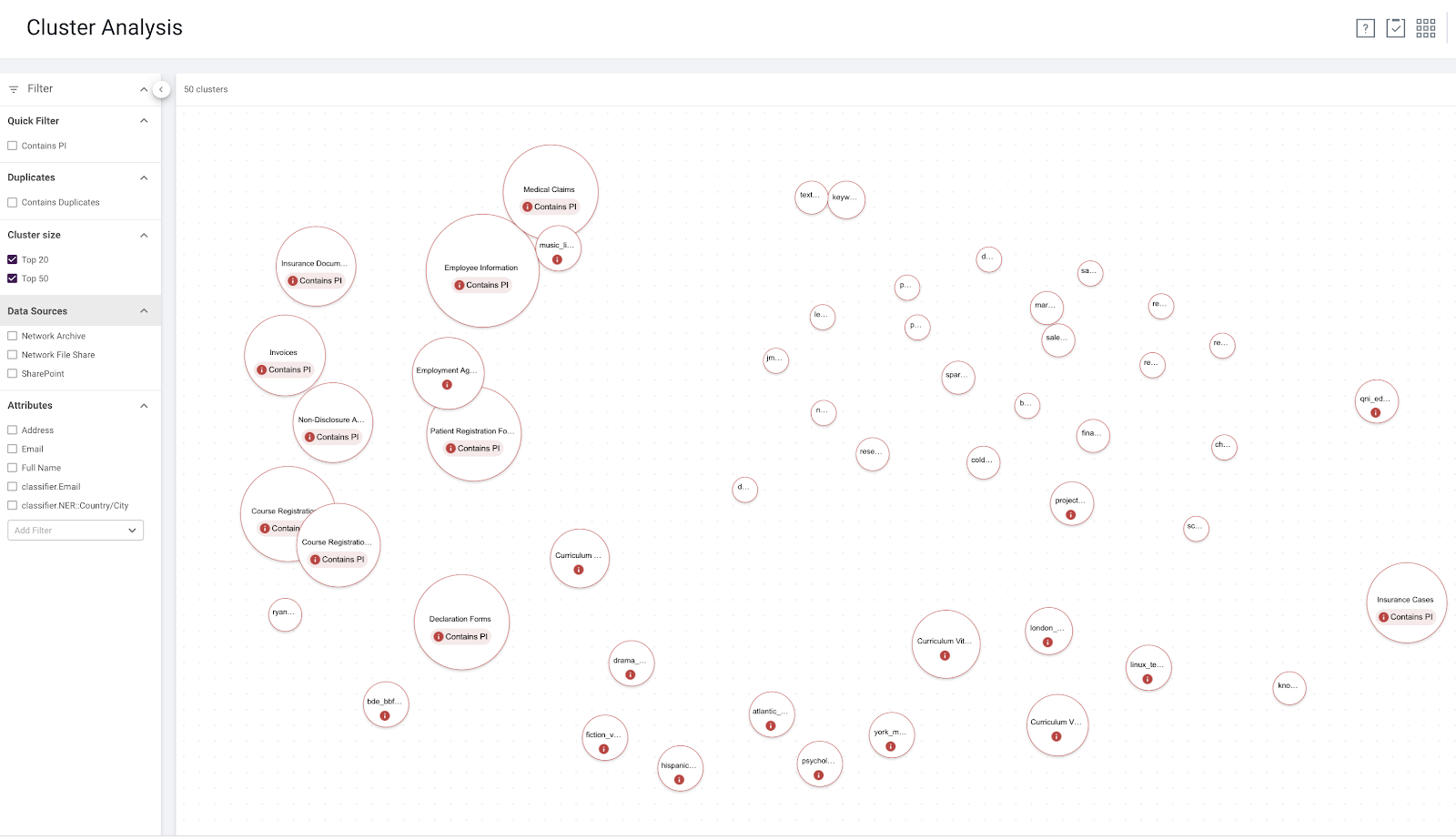 Drill Down To Find Why & How Files Are Similar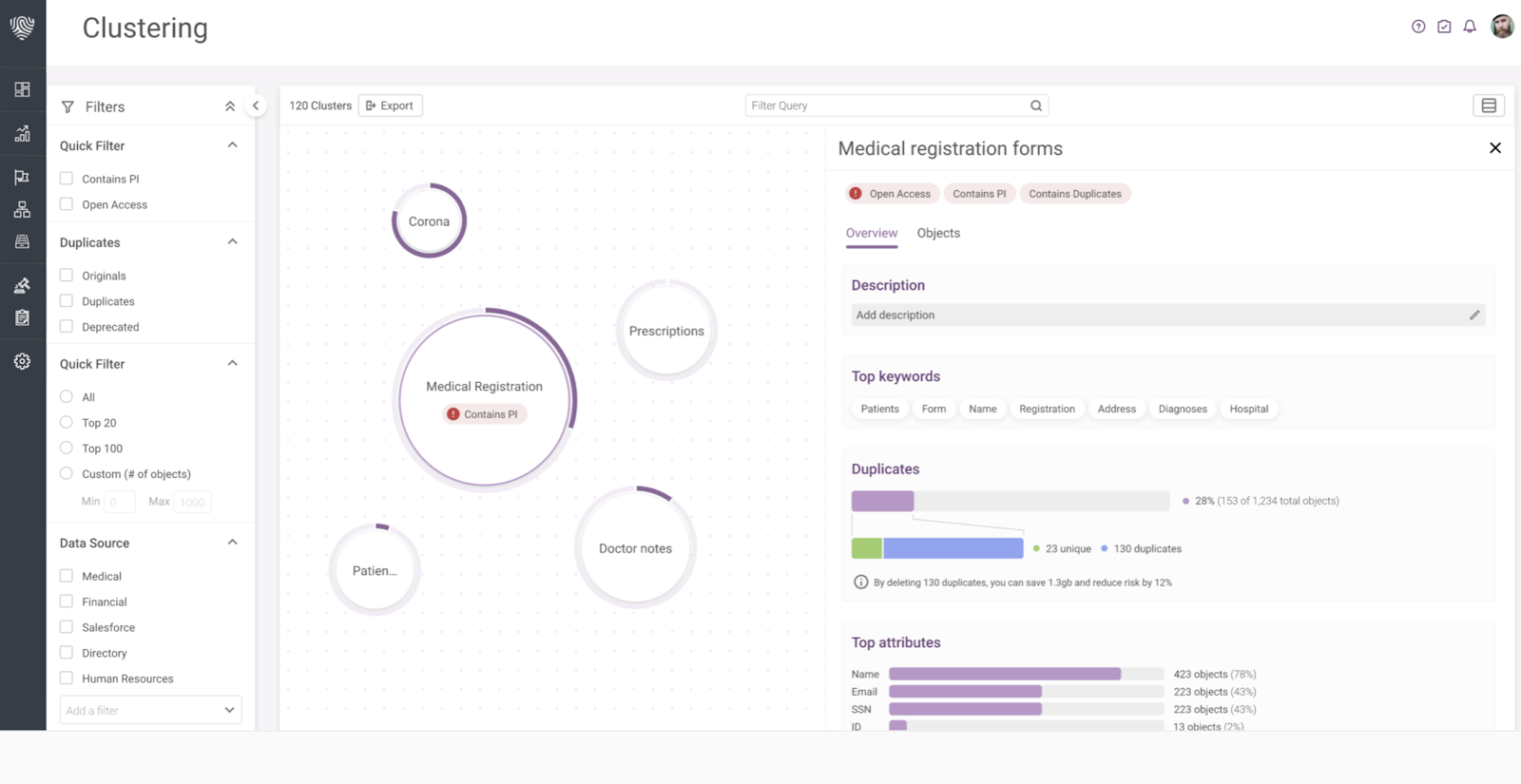 Get Detailed Data Composition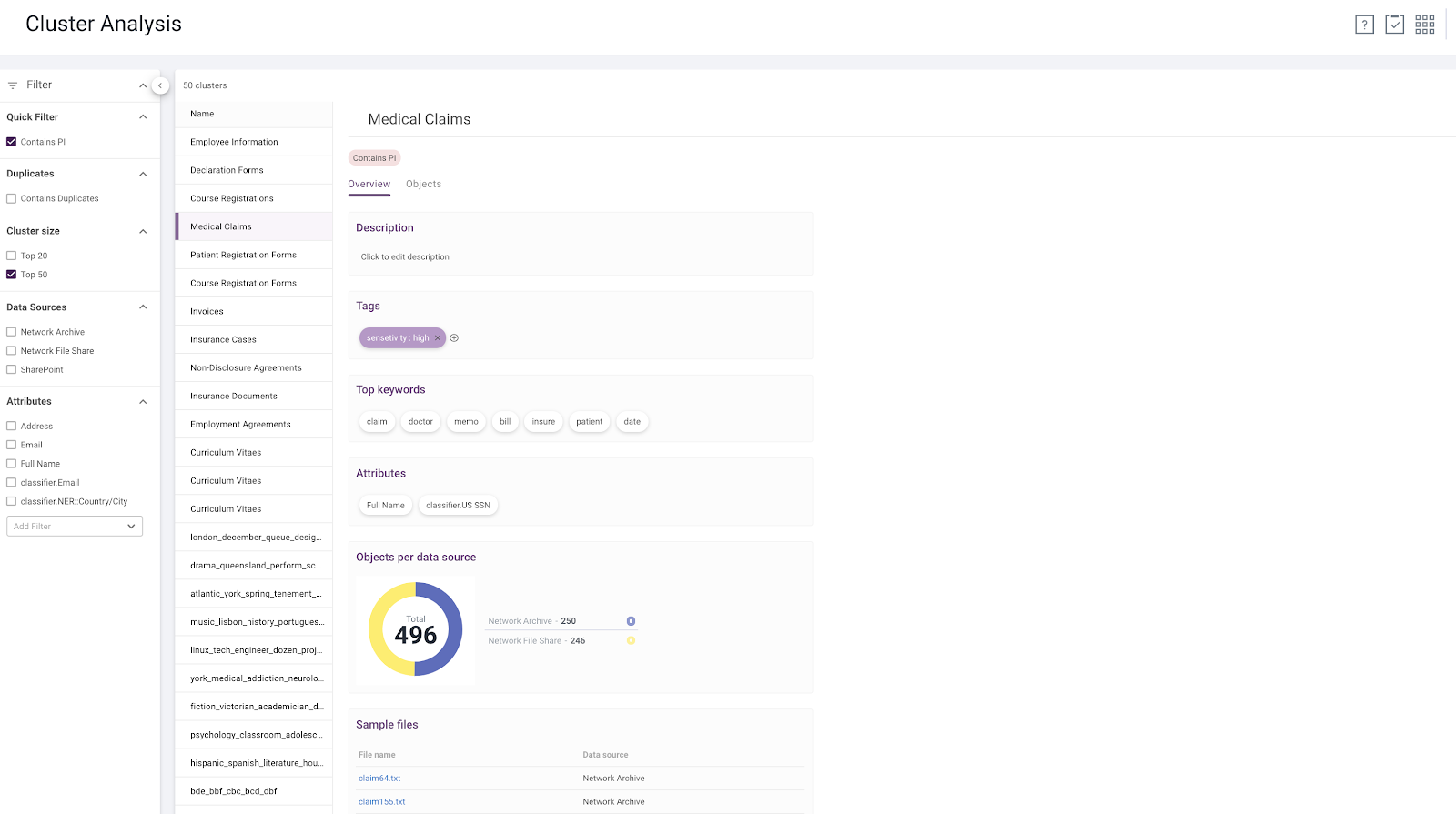 Look Up All Documents with Specific Data Attributes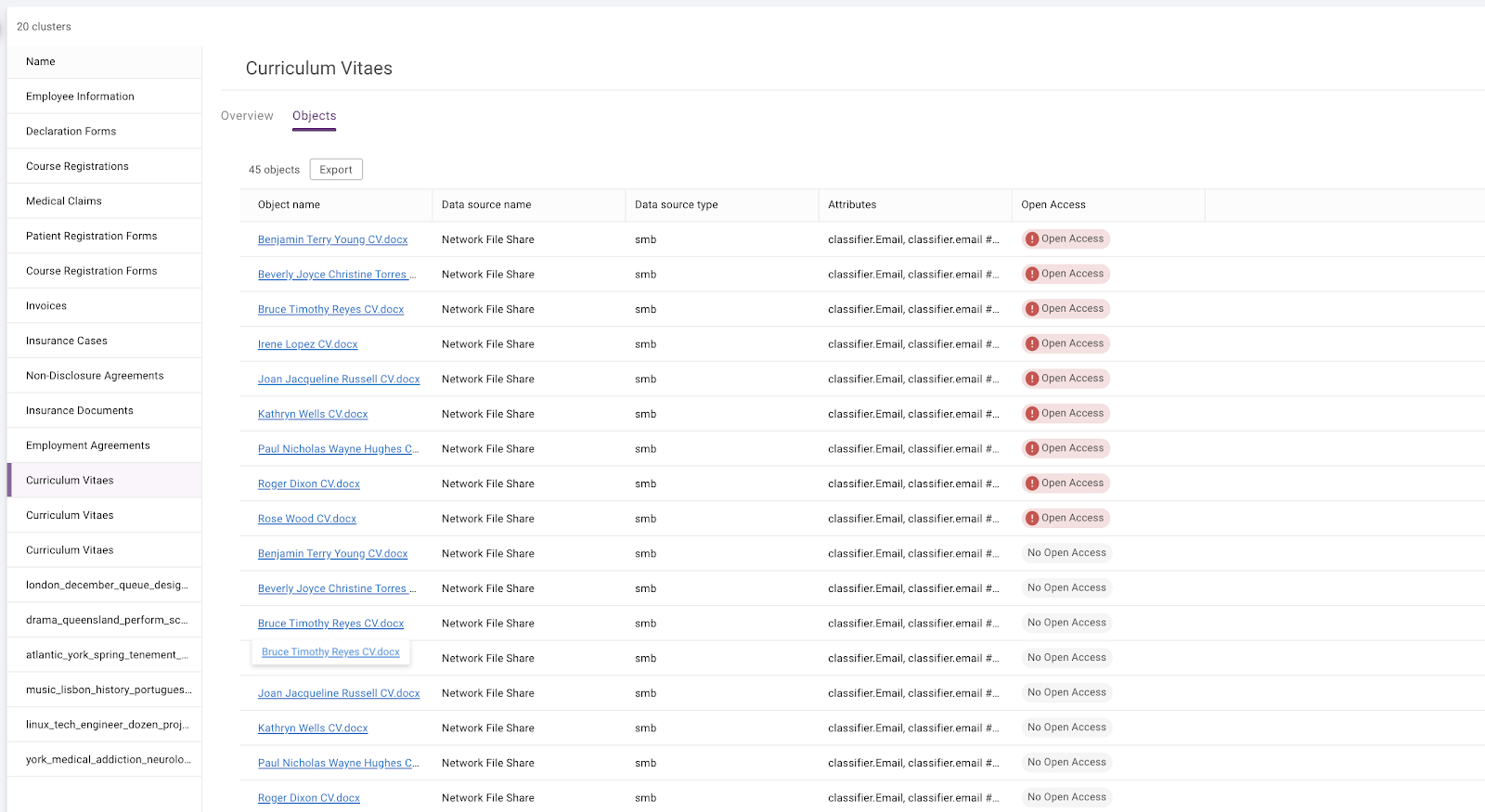 Add Labels like MIP to Groups of Documents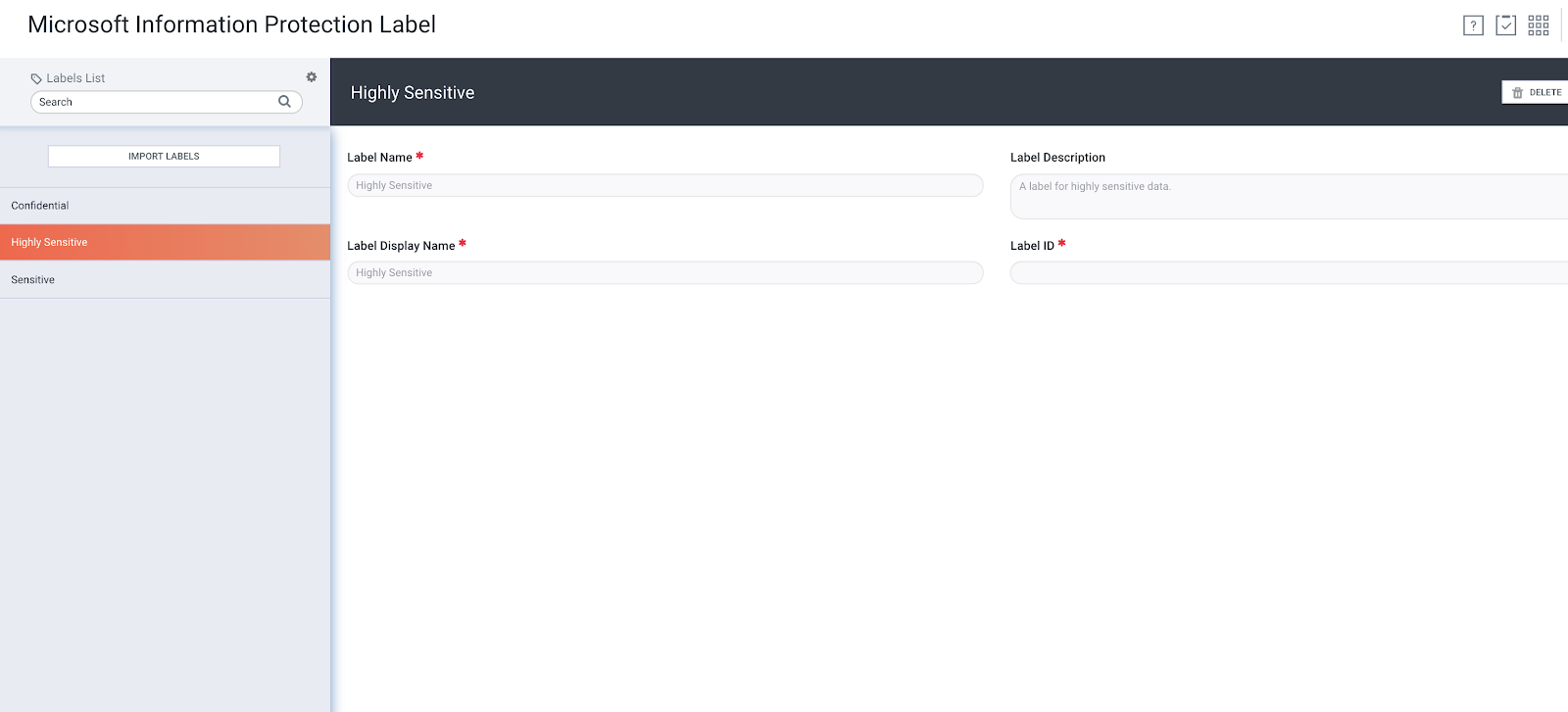 Delegate Deletion and Remediation of Files in Bulk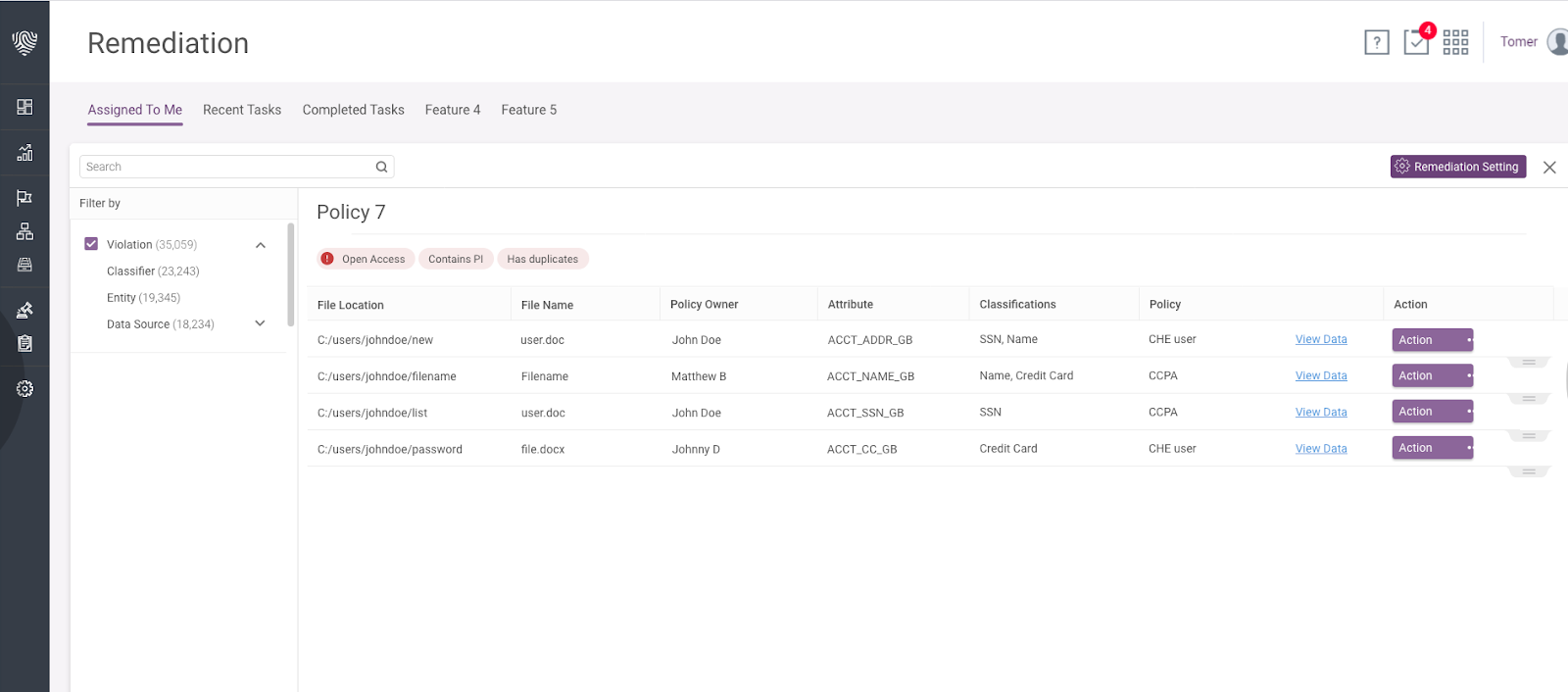 Find Connected Data Across Structured & Semi-structured Data via Referential Key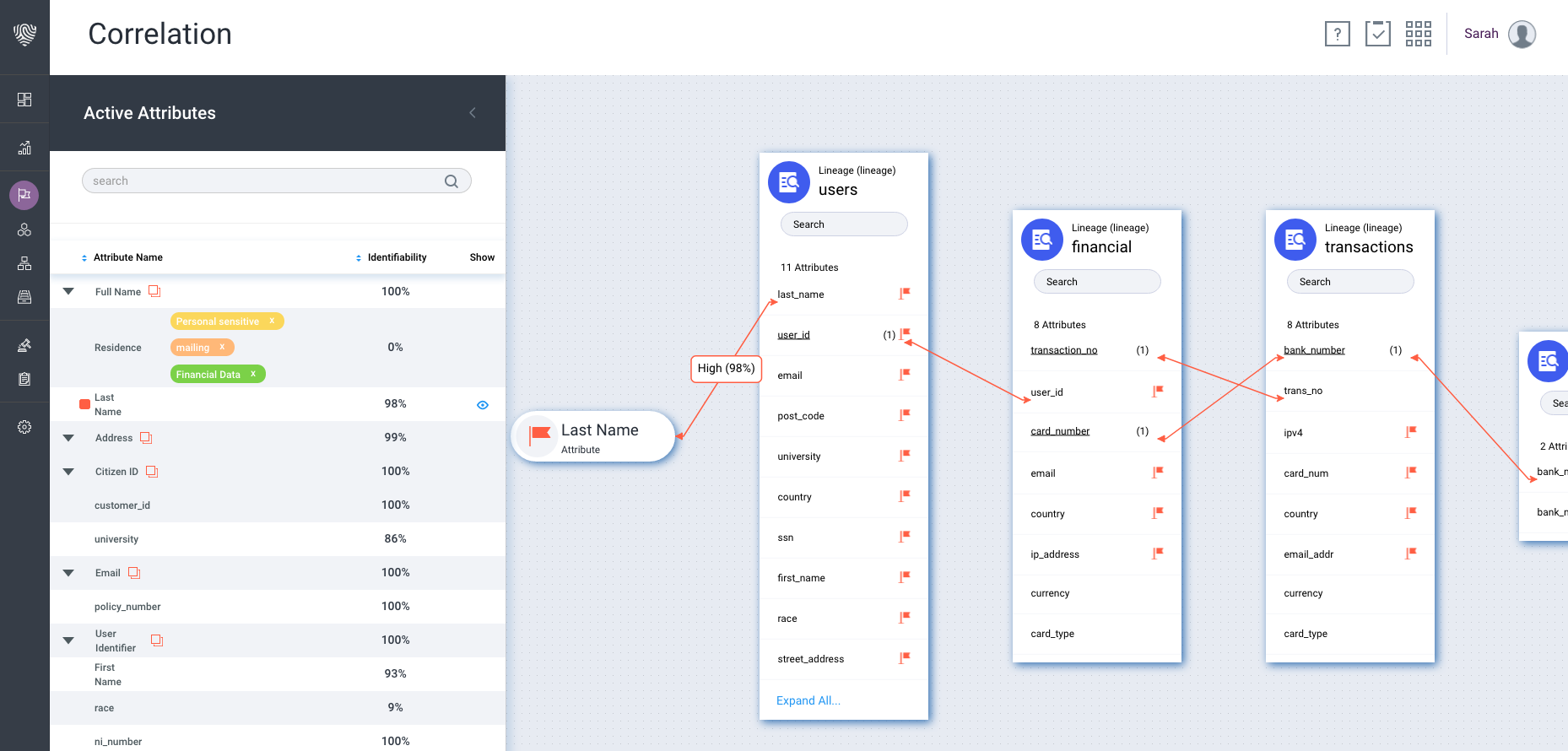 Automatically Map Data Definitions from a Glossary to Correlation Discovered Data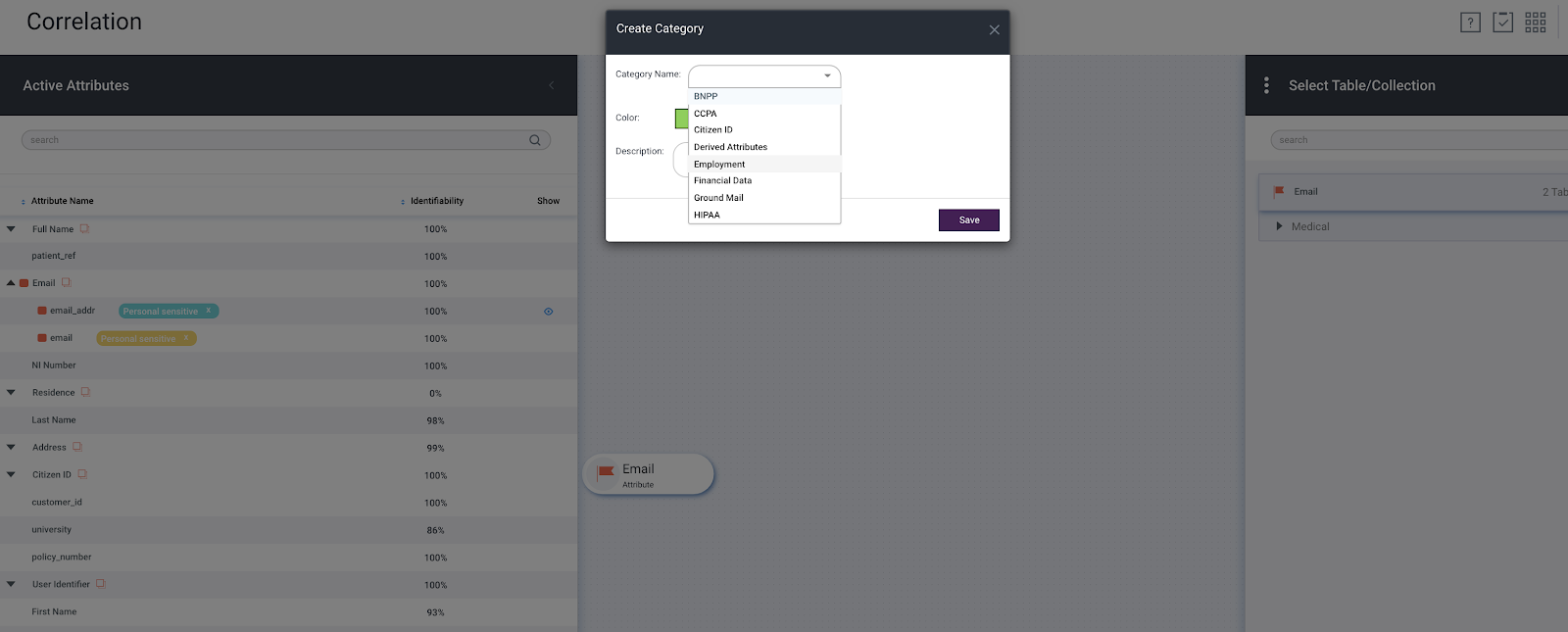 Add Correlation Across Databases to the Data Catalog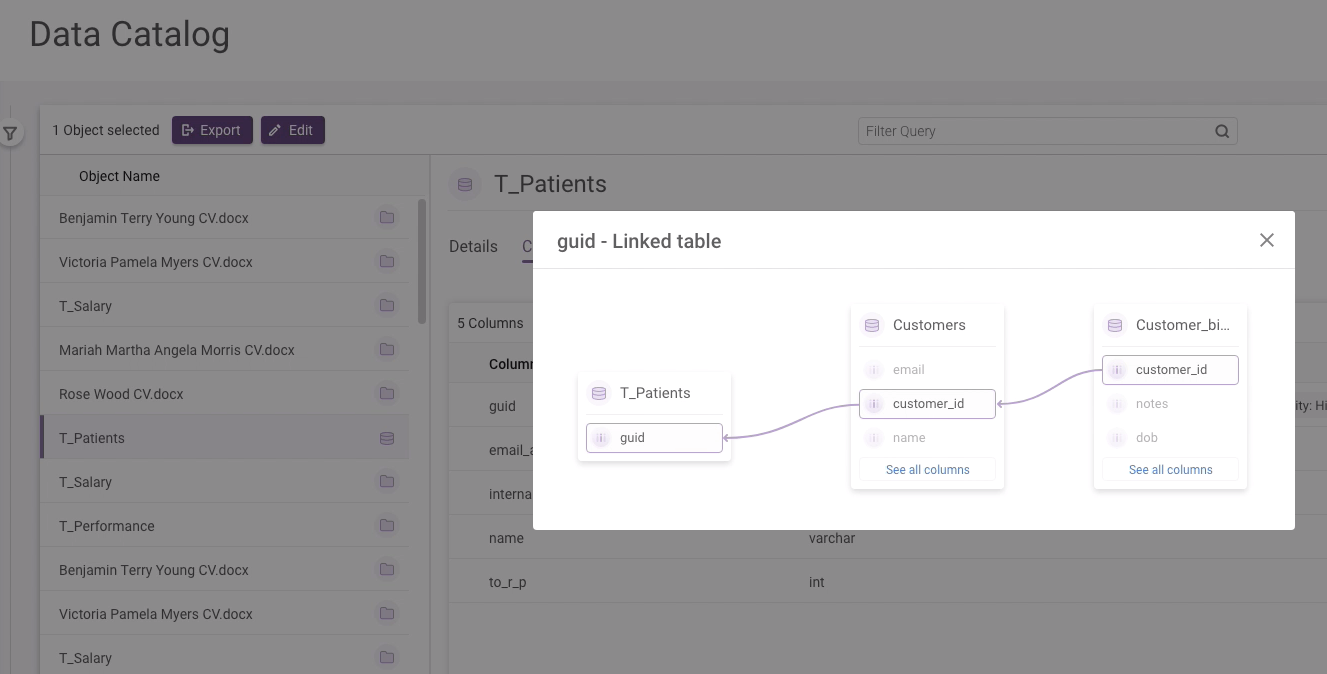 Automatically Populate Correlation Findings into PII and PI Inventory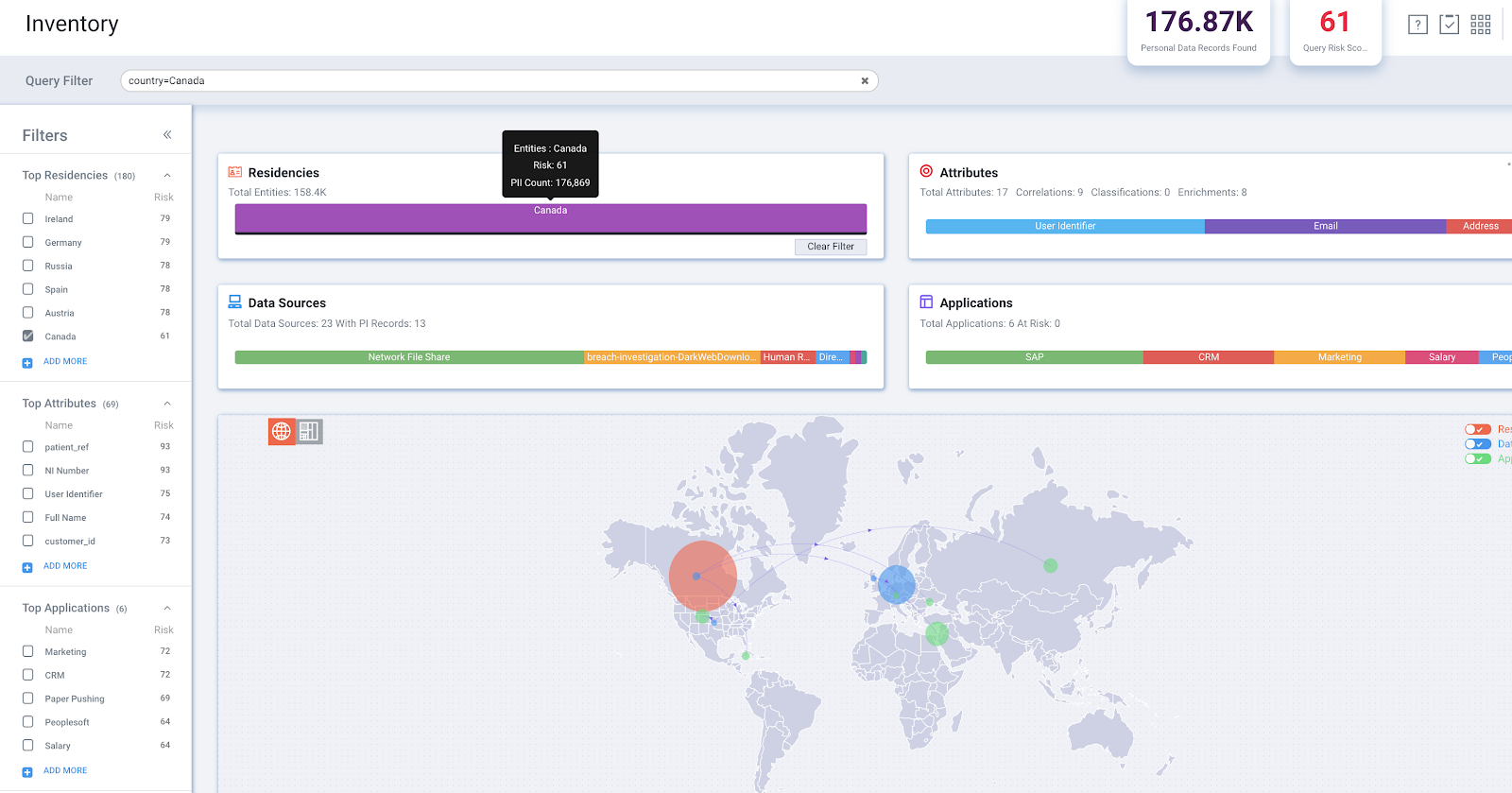 Find All Data Belonging to a Person Across Any Data Source with Correlation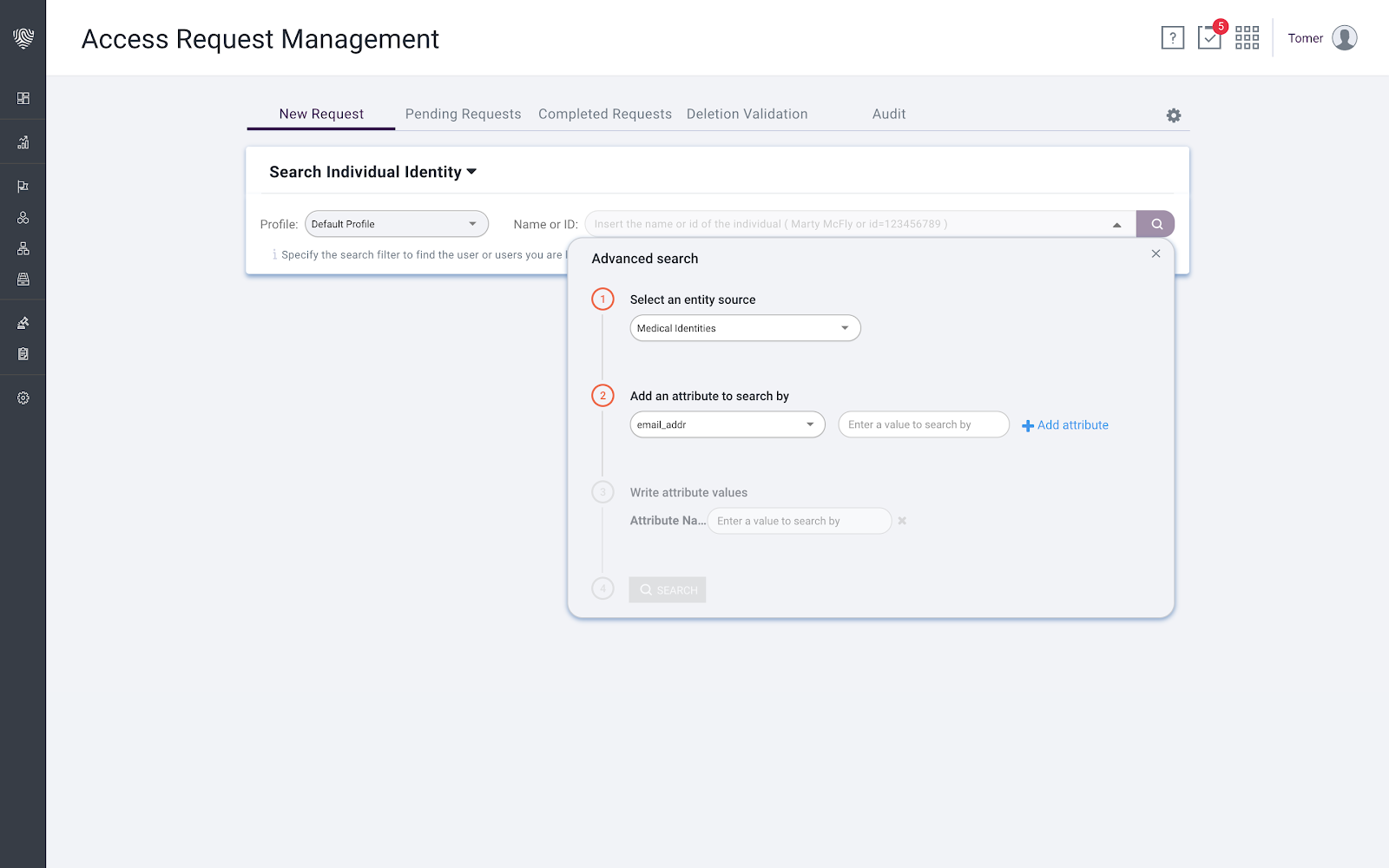 Kick-off Deletion Workflow of a Person's Data - and Confirm Erasure

Build and Monitor Data Change and Transfers

Advanced Reporting and Analysis
BigID's discovery-in-depth capabilities include advanced reporting and analysis – from native reporting to executive reports. Easily leverage advanced reporting and visualizations through our integrations with Tableau and ELK with advanced reporting APIs.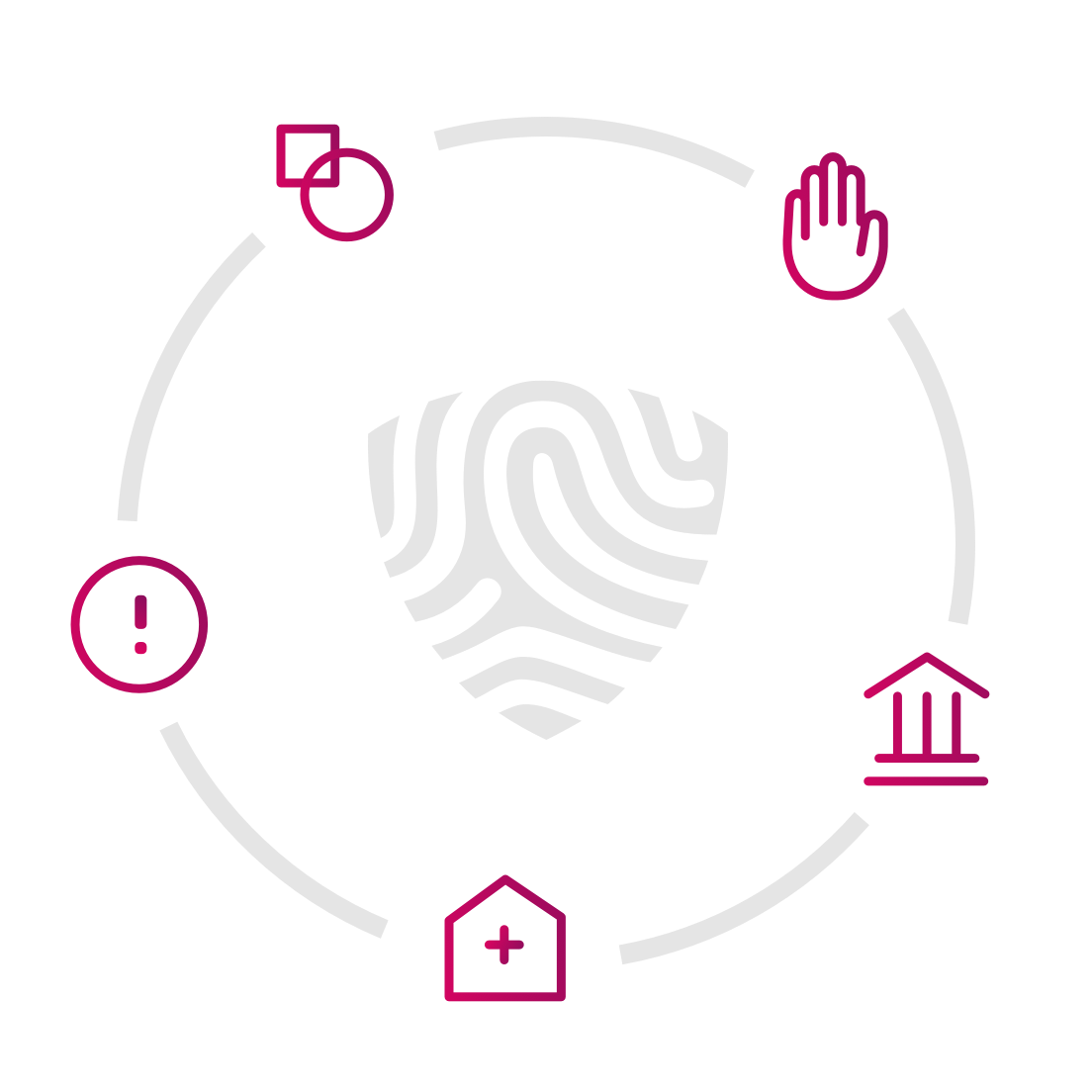 Track Changes Across Scans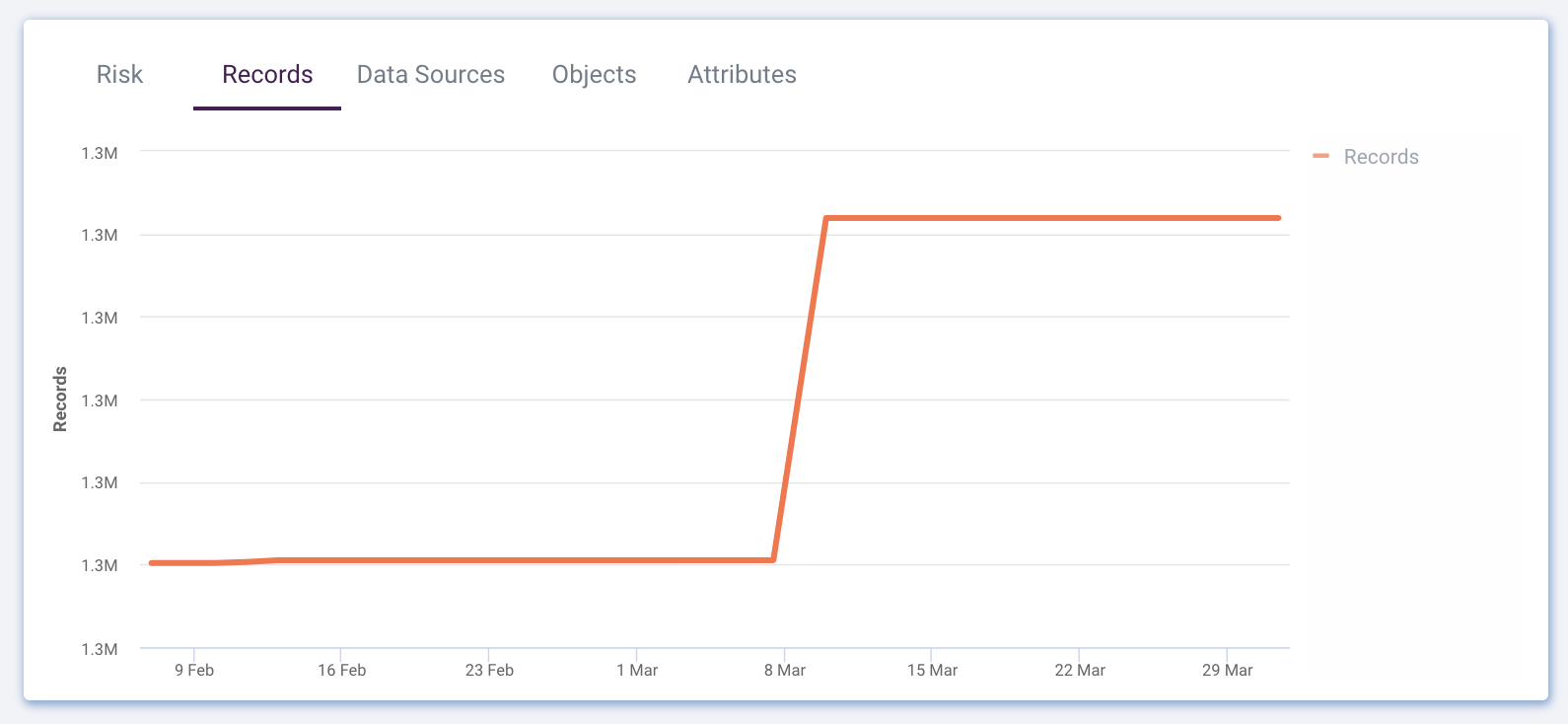 Generate Customer Reports for Regulators & Auditors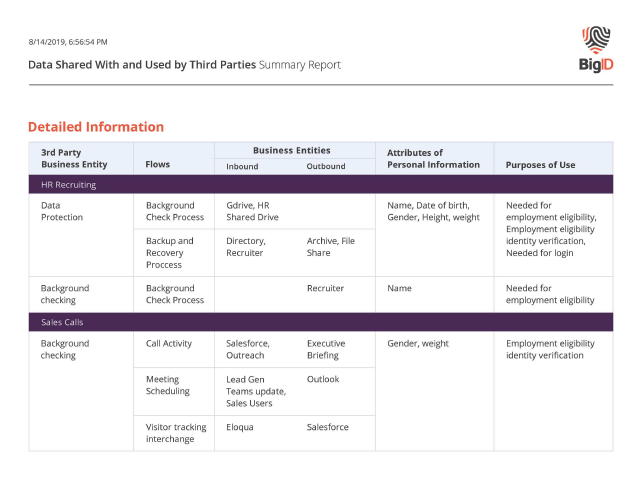 Customize Daily or Weekly Summary Activity Reports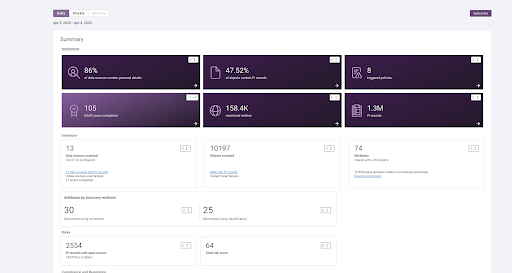 Get Customized Tableau Reports for Data and Business Analysts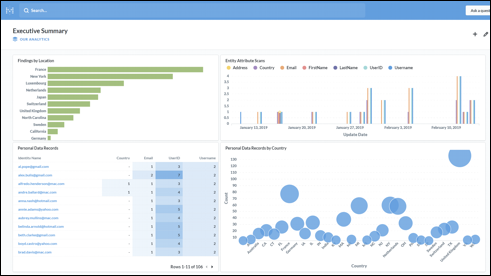 Build Time-series View Across Scans via Elastic Integration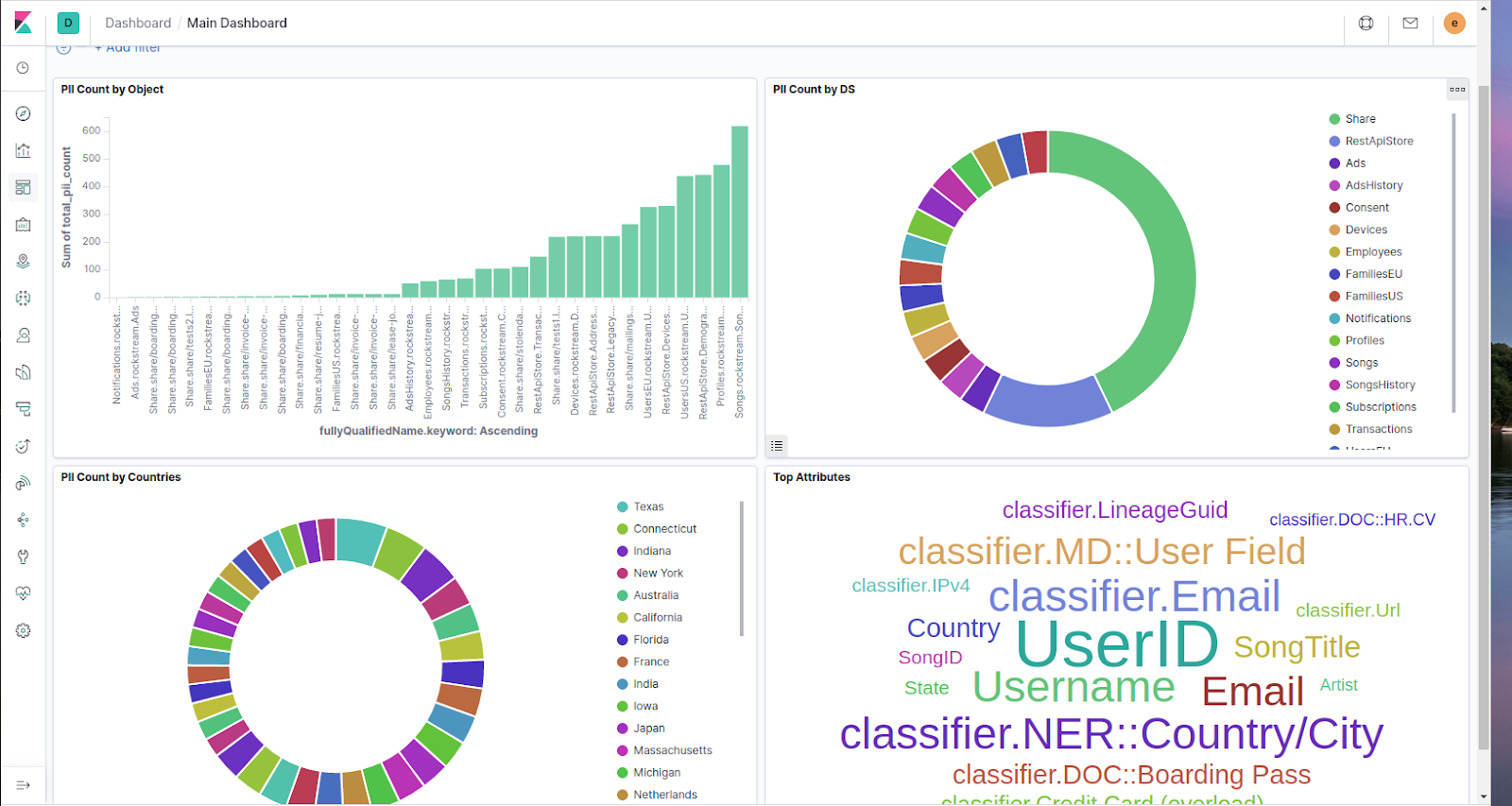 Comprehensive APIs for Integration, Orchestration and Reporting