BigID & Teradata
Find, classify, and catalog personal and sensitive data in Teradata
Unique Discovery-In-Depth for Teradata
Teradata helped define the data warehouse marketplace and represents the most widely deployed data warehouse for collecting and analyzing large volumes of structured data in a highly parallelized architecture.
As Teradata is one of the most common stores of data in BigID's F500 customers, BigID has developed a number of unique features to find and understand data stored in Teradata for scale, performance, and security without dependence on an agent or server change that can add complexity and performance cost.
BigID provides customers with a catalog, classification, and correlation view of their personal and sensitive data inside Teradata. Data governance professionals can easily capture technical metadata stores, security professionals can see what type of privileged data they have stored in which data element, and privacy officers can identify data belonging to a specific individual, whether the data is PII or contextual PI, like location data.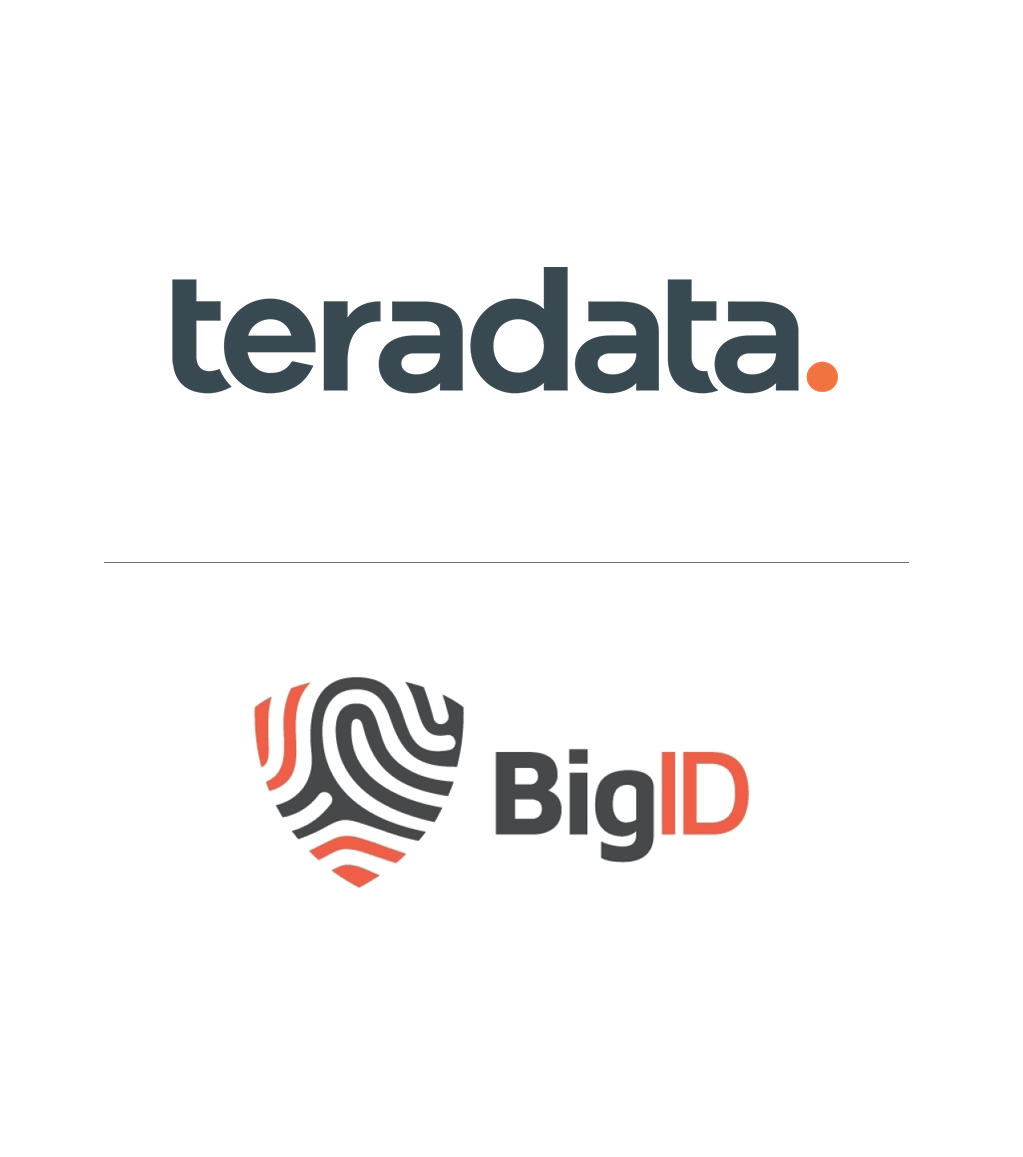 Technical Benefits
Agentless, API read for scanning data

Additional classifications do not affect speed of processing

Full metadata catalog read

Optional sampling on scans

Optional differential scans on changes only

Easy-to-manage kubernetes architecture
Business Benefits
Discovery-in-depth combining catalog, classification, and correlation

Low TCO with agentless architecture

Flexible scale-out

Easy management across the enterprise landscape

Increased alignment for privacy, security, and governance