Know Your Data in IBM Db2
Scan, map, and inventory sensitive data at scale in Db2
Unique Discovery-in-Depth for Db2
BigID offers unmatched support for data stored in Db2. Using an agentless connector, BigID scans, maps, and inventories data at scale in Db2—an industry leader in database performance.
With BigID, enterprises can identfiy, classify, catalog and analyze personal and sensitive information across Db2 for a global view of their data. Scan options and refinements are designed to boost performance, speed, accuracy, and efficiency.
BigID lets you enable or disable partial DSAR matches—eliminating false positives and streamlining scans—and contains a JAR file that supports connections in Linux, Unix, Windows deployments, and other OS environments. By enabling SSL, BigID facilitates communication through encrypted connections.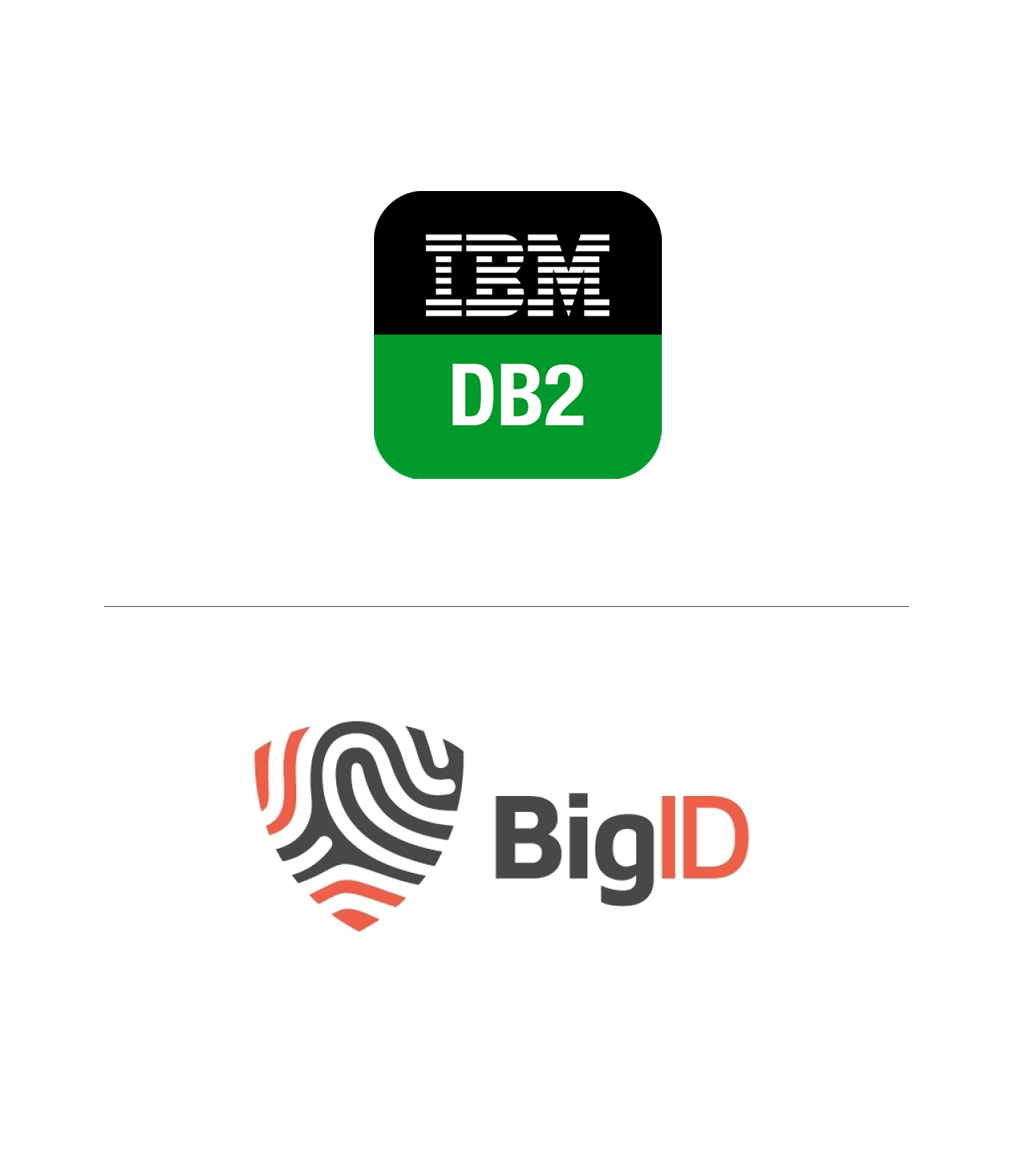 Advantages of Db2
Efficient
Offers Self-tuning Memory Management, automatically modifying memory allocation to workload changes, and integrates with existing frameworks.
Reliable
Virtualization and confidence-based querying find and gather otherwise siloed data, providing a data view that you can rely on.
Powerful SQL
Includes object tables, Java method support, various user-defined functions, and support for arrays, providing a feature-rich SQL experience.
Flexible
Comes configured out of the box and runs on all known HW and SW platforms: Windows, AIX, HP-UX, Linux, and Sun, making for a distinctly flexible solution.
Manageable
Provides a tool suite uniquely designed for AI, enhancing performance, reducing complexity in scanning, and making for a more agile data management environment.
Great Analytics
Presents a complete, accurate, intelligent picture of data that integrates with AI applications, empowering you with better insights and understanding of client behavior.
About Db2
Db2 is a hybrid data management product suite from IBM. Db2 offers a full set of AI-powered capabilities for management of both structured and unstructured data. It can be deployed on-prem or in private and public clouds. Built on an intelligent common SQL engine, DB2 is known for scalability and flexibility.
Db2's versatility, efficiency, and powerful performance make it a top choice in the software, banking, insurance, healthcare, and consulting sectors. Companies like Wells Fargo, Bank of America, USAA, Liberty Mutual, Travelers, Cigna, and over 40,000 others are deploying with IBM Db2.
Benchmarking tests revealed cases where Db2 implementation improved Data Analytics by 30%, while bringing down admin and licensing costs by as much as 80%. Boasting a well-earned reputation built over decades, Db2 drives high-impact predictive, proactive, and actionable insights into your data.