Get Started in the Cloud
Start Small or Go Big

BigID.me
Privacy On-Demand
Bring data trust and data transparency to your customers with easy, intuitive, and proactive privacy management.
Build your own privacy portal
Easily manage preferences & consent
Fulfill data rights
Simplify privacy management
Start for Free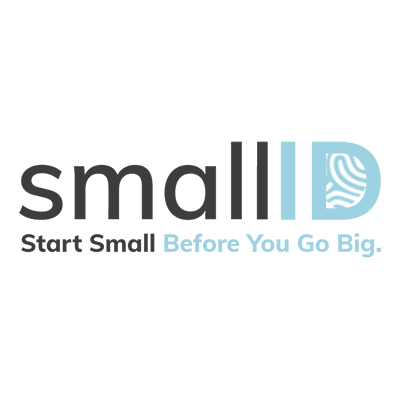 SmallID
Discovery On-Demand
Automatically discover and classify sensitive, personal, and regulated data.
Automatically find, classify, and catalog all data and metadata
Understand and manage data risk with intuitive dashboards
Improve accuracy with ML-based classification
Get Started
BigID
Data Management in the Cloud
Data visibility and control for all of your data – everywhere.  Reimagine data management for privacy, security, and governance across your entire data landscape.
Discover, classify, and catalog all your data – everywhere
Take action with apps for privacy, security, and governance
Enrich and extend your tech stack with native integrations and advanced orchestration
Get Started
Privacy On-Demand

Start for Free

Discovery On-Demand

$250/TB Monthly

BigID Cloud

One Platform. Infinite Possibility.

Contact Us Annual

BigID Enterprise

One Platform. Infinite Possibility.

Contact Us Annual
Start for Free

$250/TBMonthly

BigID Cloud

Contact UsAnnual

BigID Enterprise

Contact UsAnnual

Deployment
SaaS
IaaS
SaaS
Hybrid
Subscription
Entry Tier
Free
$250 / TB / Month
Contact Us
Contact Us
Term
Monthly
Monthly TB
Annual
Annual
Upgrade Path
BigID
BigID
BigID Apps
BigID Apps
Discovery Foundation
Data Inventory
Policy Management
Data Identification
Classification
Cluster Analysis
Correlation
Catalog
PII Inventory
Metadata Management
Similarity Analysis
Graph Analysis
Data Profiling
Reporting
Privacy / Compliance Capabilities
Privacy Preference Portal
DSAR Automation
Deletion Automation
Data Mapping
Consent Preferences
Cookie Management
Protection / Security Capabilities
Sensitive Data Discovery
Labeling
Access Intelligence
Remediation
Breach Impact Analysis
Risk Management
Data Minimization
Data Masking
Perspective / Governance Capabilities
Metadata Exchange
Business Glossary
Data Quality
Data Retention
Data Stewardship
Integrations
Single Sign-On
Password Vaults
Ticketing Systems
Data Catalogs
Business Intelligence
DLP
GRC
Mainframe
CRM / ERP
SOAR
Build Your Own Apps
Low Code / No Code App Integration
Recognized for Innovation