Find Similar and Duplicate Files and Databases with BigID's Cluster Analysis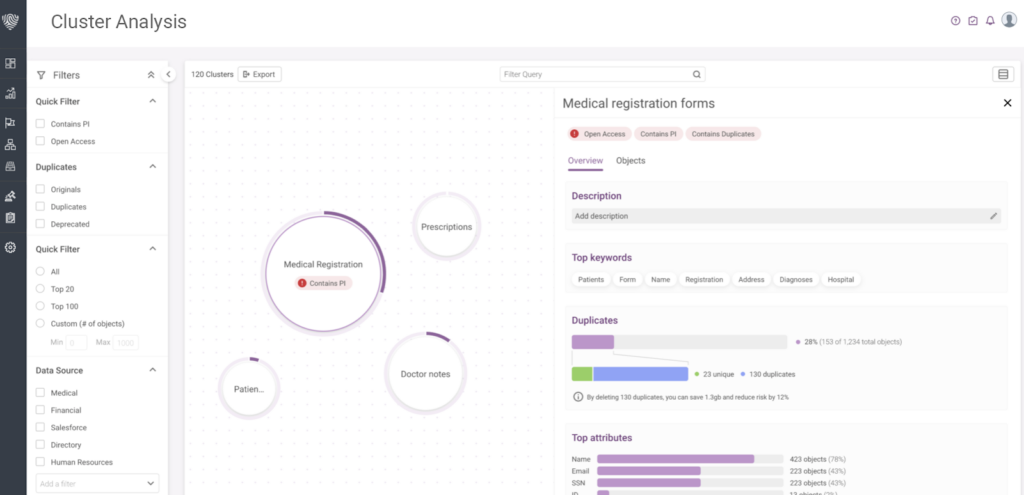 Using BigID's patent-pending data fingerprinting, find similar data using fuzzy matching machine learning.
Identify duplicate, redundant, and similar data.
Categorize and automatically label using BigID.
Reduce security and privacy risk with minimization.
Rationalize infrastructure and cloud costs through data and system consolidation.