Correlate Data Across Structured, Semi-structured, and Unstructured Data Sources
Data Intelligence
Data Privacy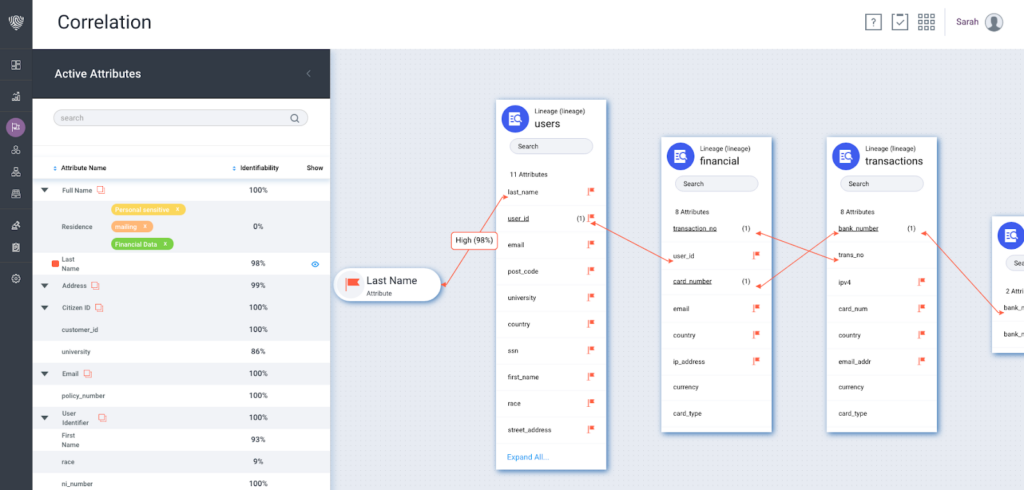 Use BigID's first-of-its-kind Correlation technology to find related and linked data spanning any number of data stores in the data center or cloud.
Find contextually sensitive data impossible to uncover with classification or correlation alone.
Quickly identify connected data belonging to a person for CCPA data rights.
Map logical data glossary definitions to physical data values, and vice-versa, automatically.
Show attribute-level data lineage across data stores.