Catalog Metadata From Structured, Unstructured, Cloud, Big Data, noSQL, and More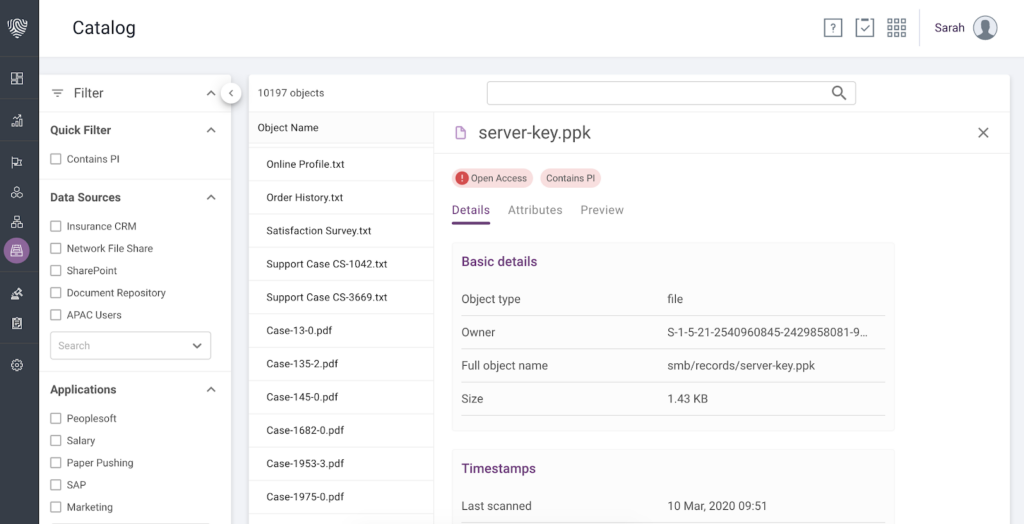 Capture and extend metadata from almost any source.
Leverage Discovery-in-Depth to see the data beneath the metadata.
Profile duplicate and dependent data.
Enrich with privacy and security metadata collected in BigID or a partner product.
Map logical data glossary definitions to physical data automatically.
Export or import to most data governance platforms, like Collibra and Alation.