Automate Data Access Request Fulfillment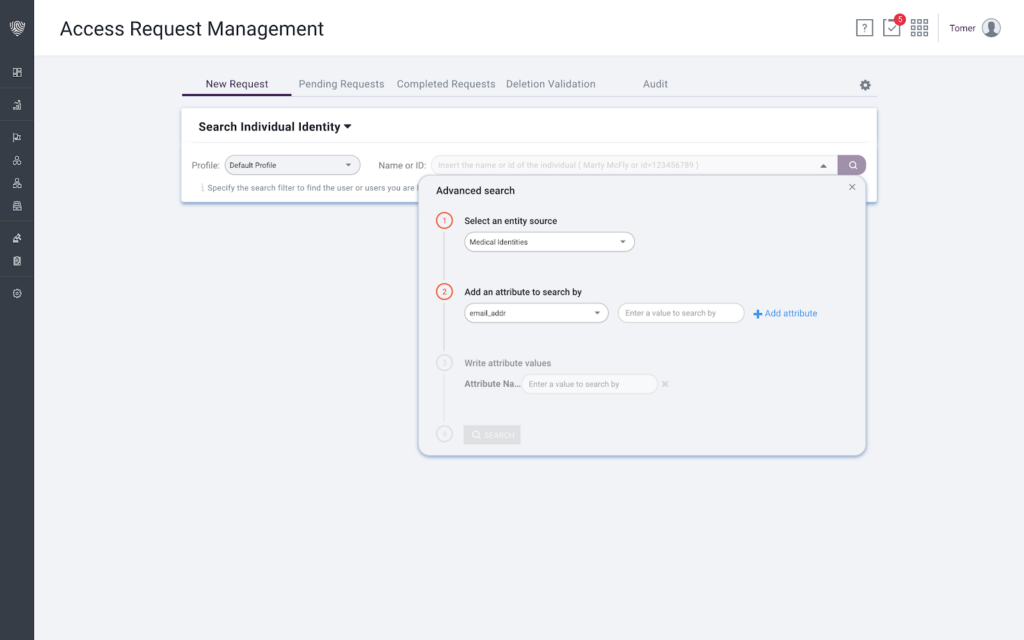 Automate Fulfillment of CCPA and GDPR Data Access Requests Across Any Data
Replace manual fulfillment of GDPR, DSAR, and CCPA individual data access and deletion requests with automation built on found data using BigID's first-of-its-kind Discovery-in-Depth DSAR Fulfillment App.
Find data based on any combination of customers' data—not just email.
Look across structured, unstructured, data lakes, mainframe, cloud, SAP, and more.
Find contextual personal data, like location data, birthdays, IP addresses, cookies, credentials, preferences, click-stream data, consent, and more.
API integration with any customer privacy portal and case management system.
Full customization by line of business on how much data to return and how to package.
End-to-end deletion management from request to validation of deleted data.