Consent Governance
Centralize your view of consent across de-centralized stores of consent data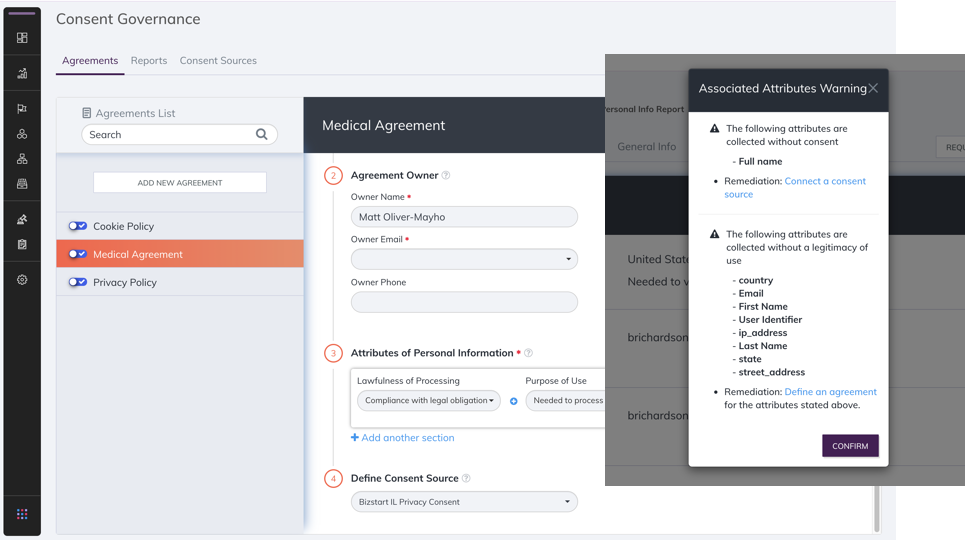 Get the App
Benefits
Achieve Consent Governance

With a unique capability to understand what data is associated with which specific data subjects, BigID enables companies to perform, by data subject and per attribute, an inspection of data processing for consent compliance.

Integrated Consent and Preference Management

Track consent and preferences across web, mobile, and 3rd-party systems. Create a centralized view of decentralized opt-in and opt-out data. Return abbreviated summaries for fast consumption and create easier-to-analyze previews for the business.

Operationalize the Purpose of Consent

Move from the process of capturing and storing consent to serve baseline compliance requirements for logging to a consolidated view that assesses, on an ongoing basis, that consents are valid and appropriate for data collection and processing.

Centralized Consent Policy Assessment

With an unprecedented emergence of privacy laws aimed at protecting data subject rights, including honoring their opt-in and opt-out data preferences, BigID offers a centralized place to define and evaluate compliance policies against all correlated consent records.
Evaluate, Validate, and Report on Consent Per Data Subject
BigID's unique ability to correlate granular data knowledge to data subjects transforms consent capture processes into a practical inspection and validation tool for how personal data is collected and processed.
By correlating the output of consent capture systems to specific data subjects, BigID's consent governance enables privacy team to assess and analyze data collection and processing against agreements, identify where consent is needed and if data needs to be deleted because no consent was captured.
Get the App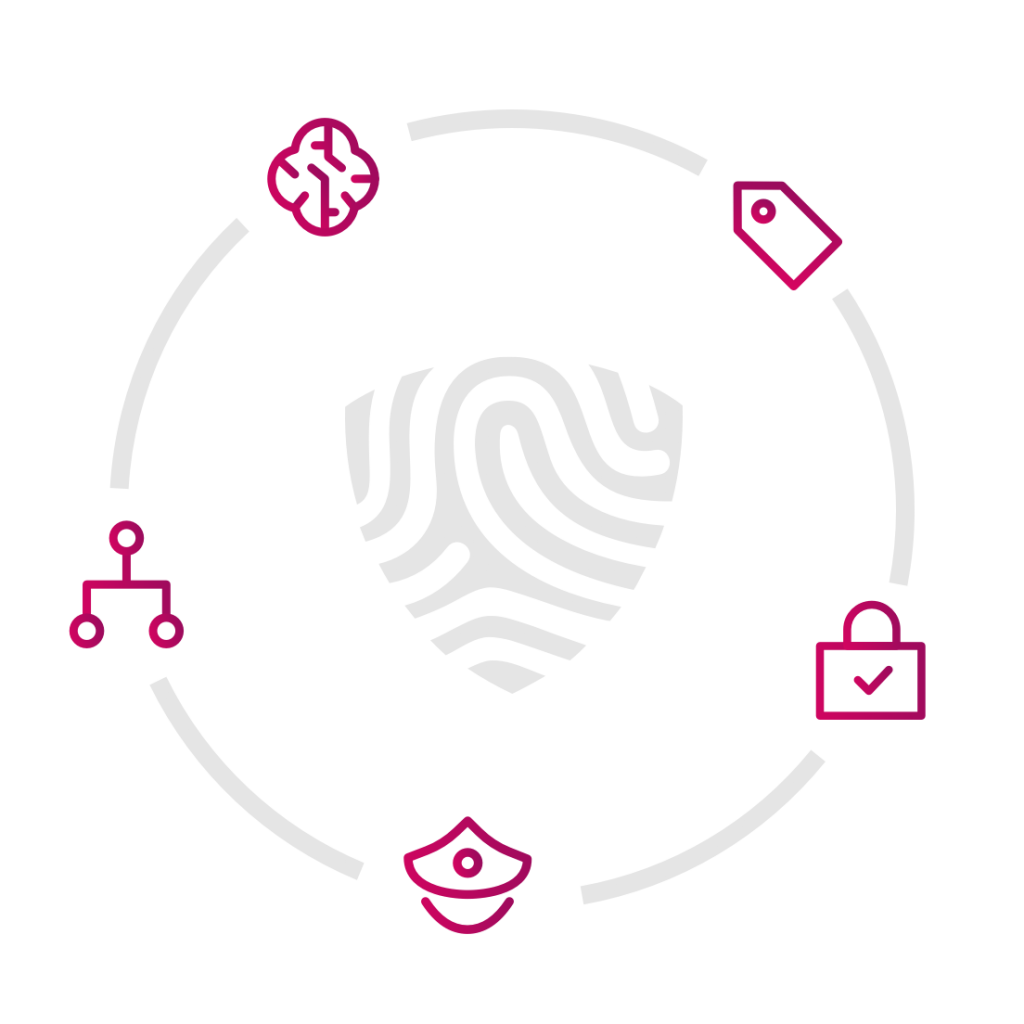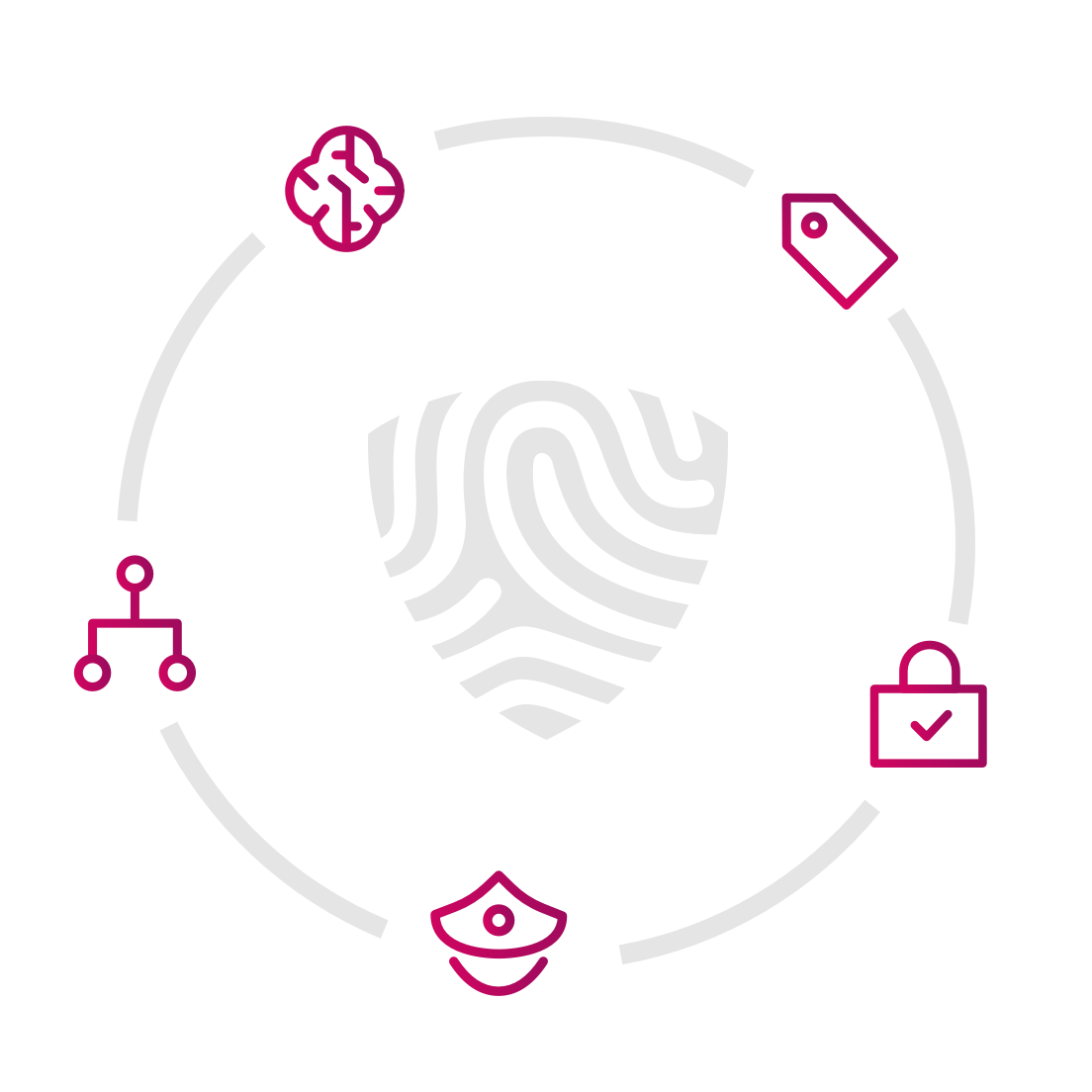 Correlate Data Subject Consent
Automatically correlate multiple consents, preferences, opt-out records, and logs to personal information extracted by the BigID platform. For a specific individual, view what personal information attributes are stored and for what purpose, whether and what kind of consent was given, and under what privacy policy.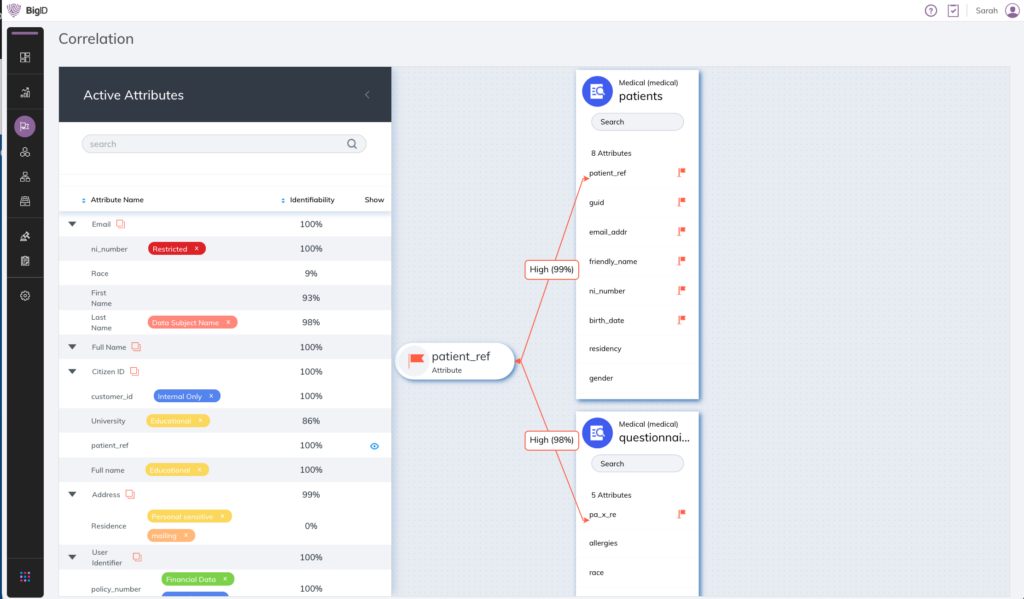 A Complete Compliance Monitoring
Log consent when it has been collected, identify applications where it has not been collected, track when it was last collected, assess whether data use is consistent with consent conditions, and alert on potential violations of purpose & legitimate use, when consent is not assigned or expired- all from a centralized view.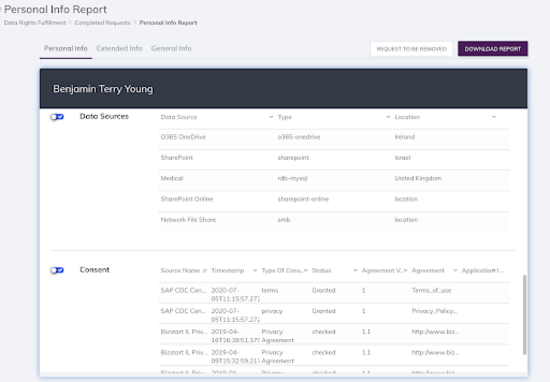 Connect DSARs and Consent agreements
Import consent agreements into the app and assign legal or business purposes to attribute collection. Compare consent to actual purposes of use, confirm if purposes match consent in the privacy policy and for the agreed duration, and send the individual an access request report with consent preferences logs.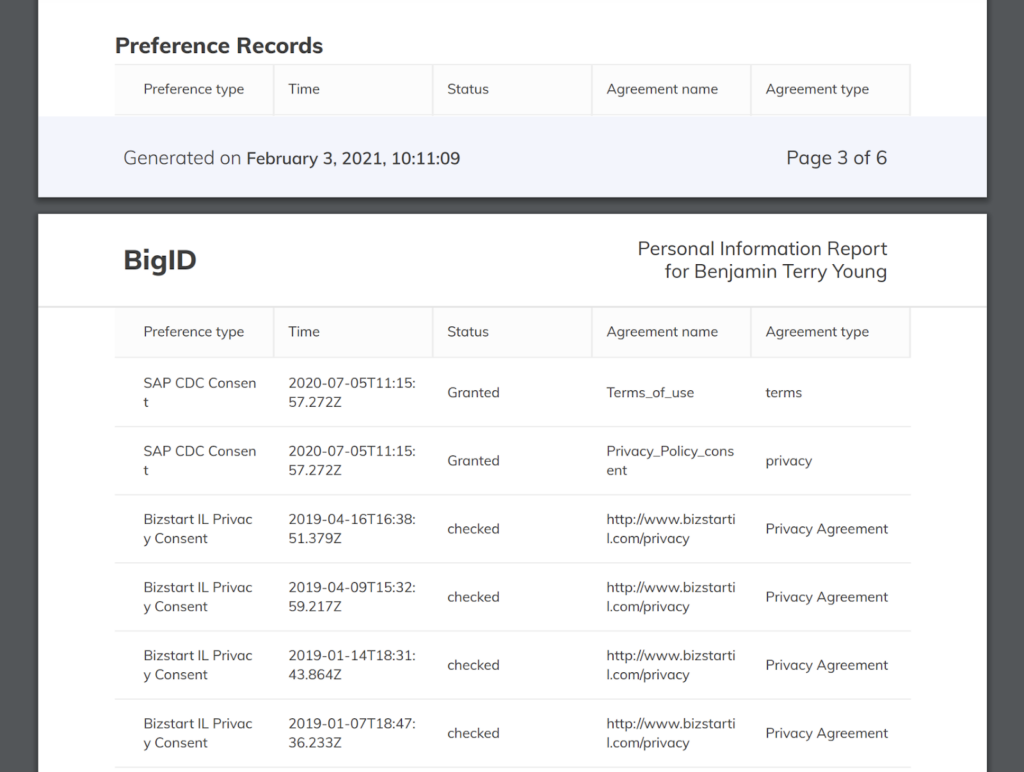 Explore the BigID Privacy Suite
Awards & Recognition