Data Quality App
Monitor the consistency, accuracy, completeness and validity of your data in one place
See it in action
Benefits
Use Your Data with Confidence

Take a proactive approach by analyzing and improving the quality of the data you collect. With relevant data quality scores and tailored ML-based recommendations, monitor and take action to improve the consistency, accuracy, completeness and validity of your data.

Improve Efficiency

Actively monitor anomalies and inconsistencies in your data to prevent costly decisions. Allow people to focus where it matters most and improve the productivity of your company by reducing the time spent on manually validating data across all applications.

Broad Data Source Coverage

Get 360° data quality insights by business entities and data sources, all in a unified inventory – across all of your data, wherever it lives. Get all of your data collected and organized in a unified inventory, across structured, unstructured and semi-structured sources.

Dynamic Profiling

Leverage dynamic profiling across all data for relevant data quality scores. Add custom metrics with a rules engine, and apply data quality scores across data sources.
Calculate Data Quality Score by Attribute
Calculate DQ score for each attribute, column, and data source to prioritize data and manage quality from a variety of custom user views.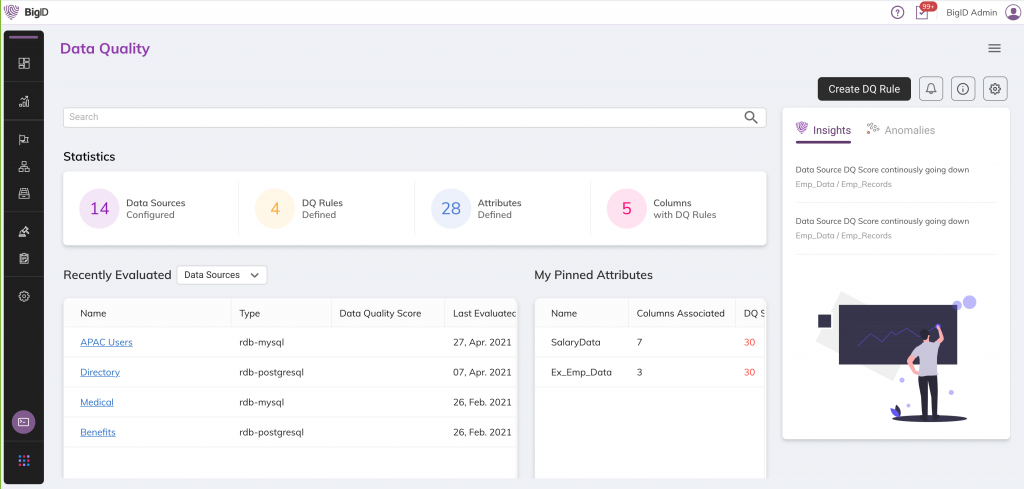 Define Data Quality Rules
Easily define and apply rules that are attached to discovered data with custom definitions by Accuracy, Timeliness, Consistency, Completeness, Validity, or Uniqueness.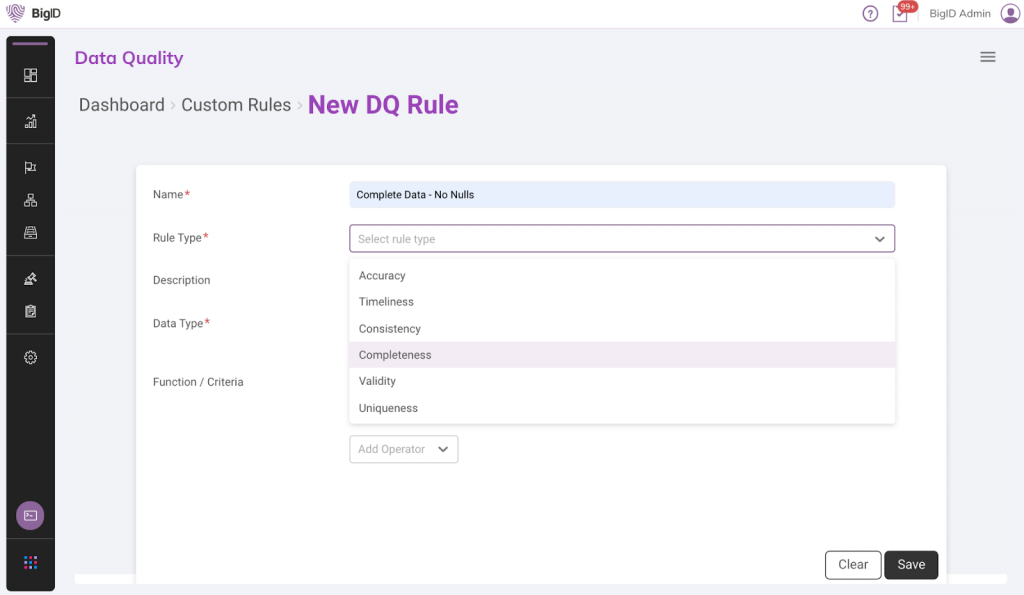 Take Action With BigID Marketplace Apps
Take action on discovered data quality insights using BigID Remediation app for an integrated solution.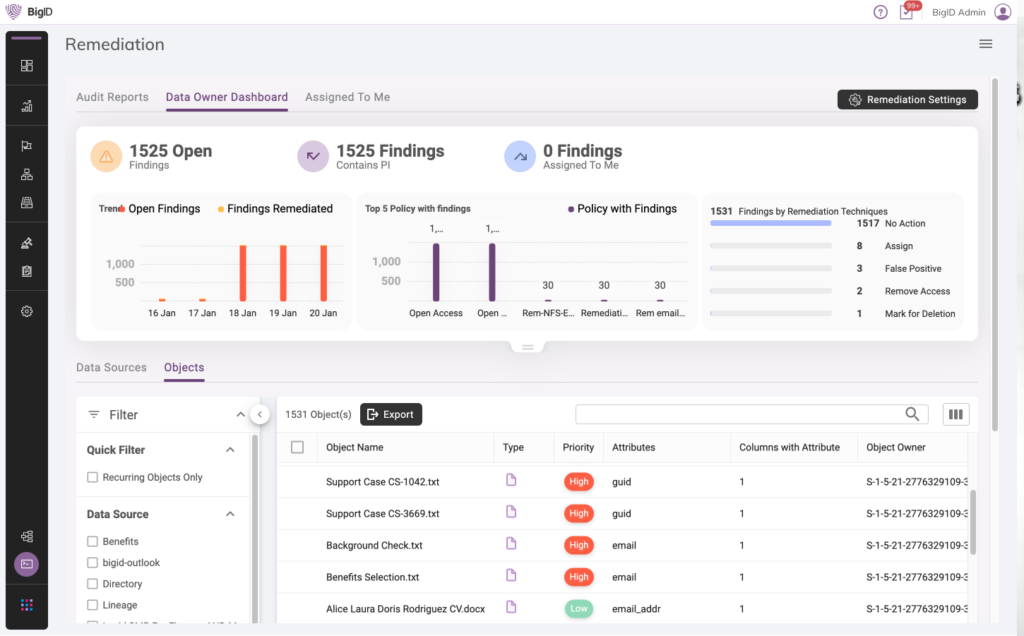 Apply Rules Across All Data Sources
Apply consistent data quality rules across your complete data environment from a single point of control with broad data source coverage to manage all of your data, everywhere.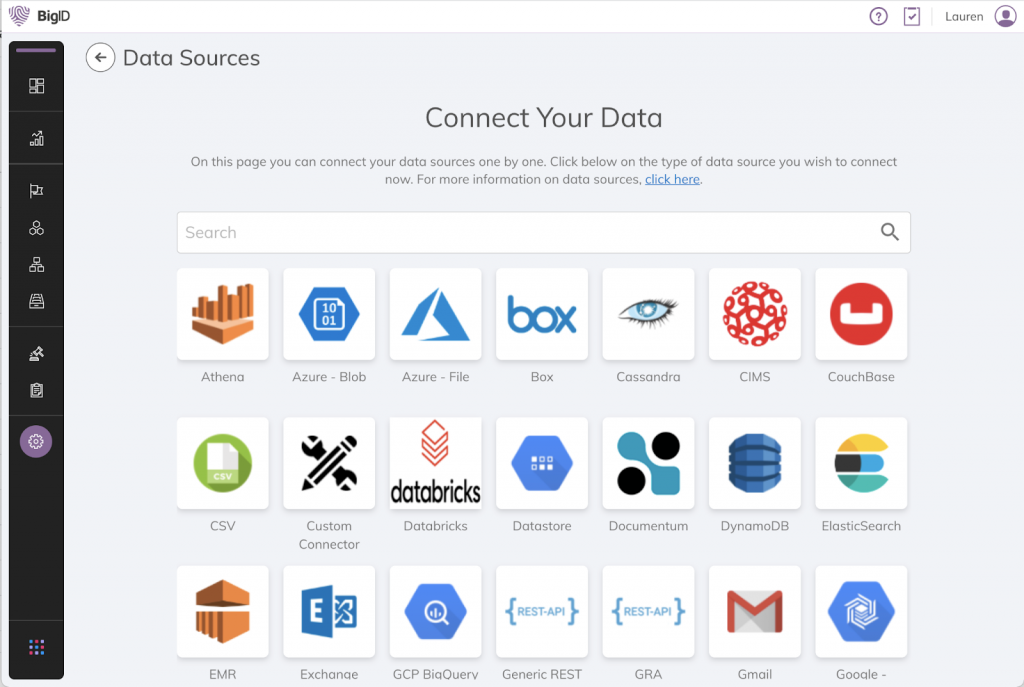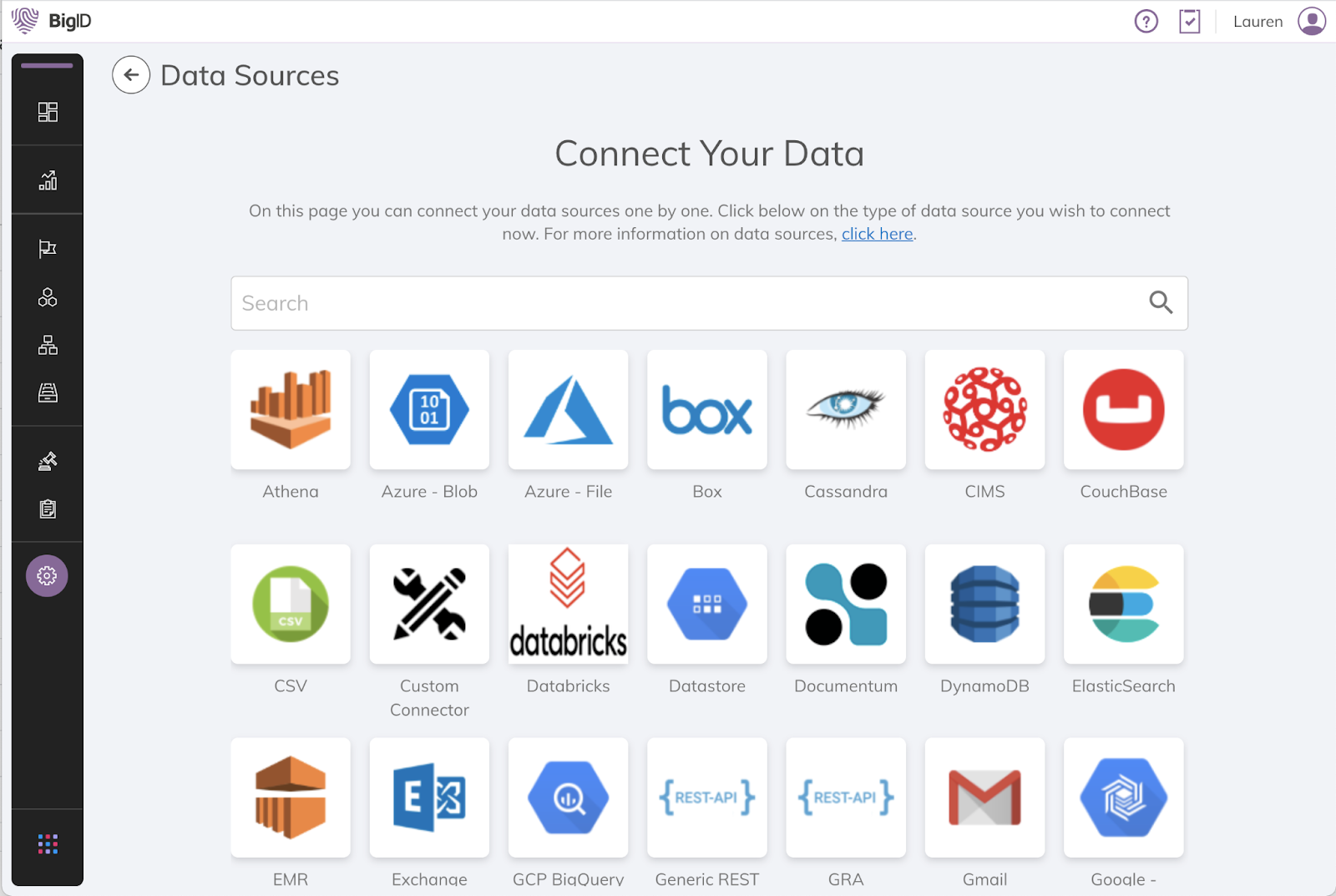 Explore More BigID Data Solutions
Awards & Recognition