BigID for Google
Automatically discover, manage, and protect your data across Google – and enrich native functionality.
Get Started
Privacy, Security, and Governance for Your Google Environment
Get actionable data intelligence for data discovery, privacy, security, and governance across your Google environment. BigID enables organizations to proactively discover, manage, and protect their data at scale – with support across Google Cloud, including Datastore, BigQuery, Gmail, BigTable, Cloud Storage, GDrive, Spanner, and more.
Leverage in-depth data discovery and HyperScan technology to automatically discover sensitive data
Use a modern, ML and NLP-based approach to completely and consistently classify your data with precision
Apply proper governance, security, and administrative rules and policies to manage and protect your data from exposure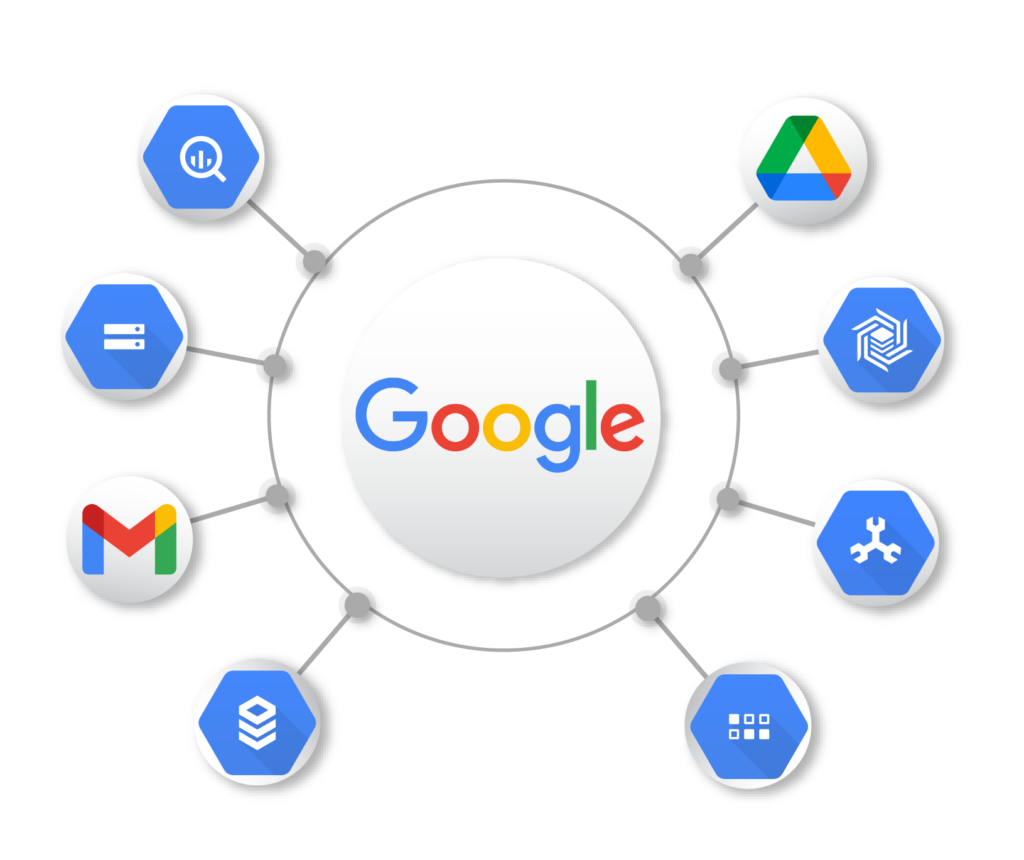 Google Drive Labeling
Extend the consistency and accuracy of BigID's unmatched data labeling capabilities over to your Google Drive environment. Use BigID to determine sensitive or criticality definitions unique to your organization, and then automatically apply equivalent classifications rules, and corresponding labels to files within Drive, using Google's native labeling framework and workflows. No special Google licenses are required to operate – simply integrate Google Drive with BigID's Data Labeling app.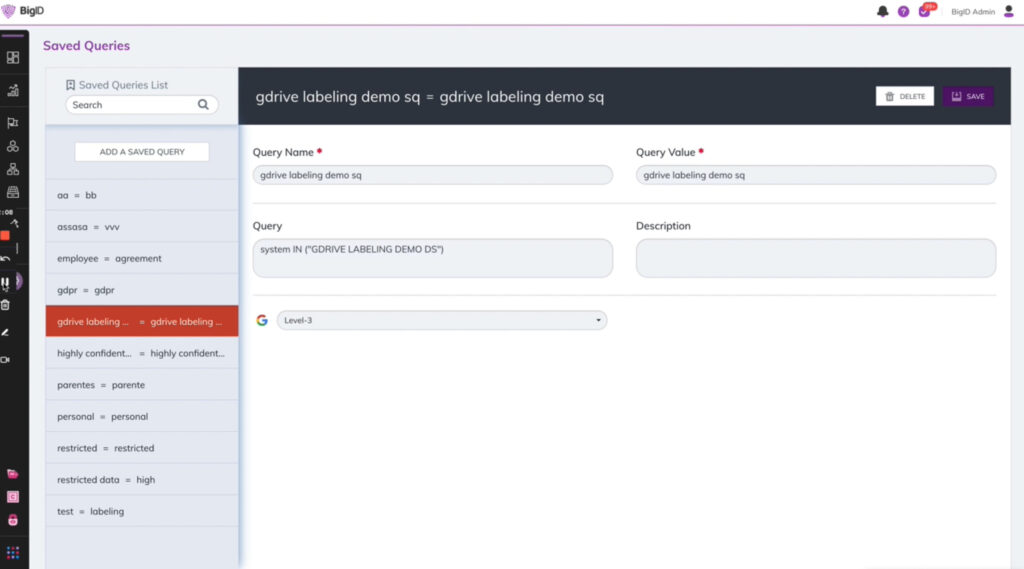 Google Cloud DLP
By leveraging consistent classification rules and equivalent labels across Google Drive, use Google's native DLP capabilities to protect sensitive data from exposure or leaks. Leverage Google Cloud DLP capabilities to apply the same governance rules and policies across all your data in Google. Like with labeling, no special Google licenses are required to operate.