Why Data Quality & Lineage Are Business-Critical for a CDO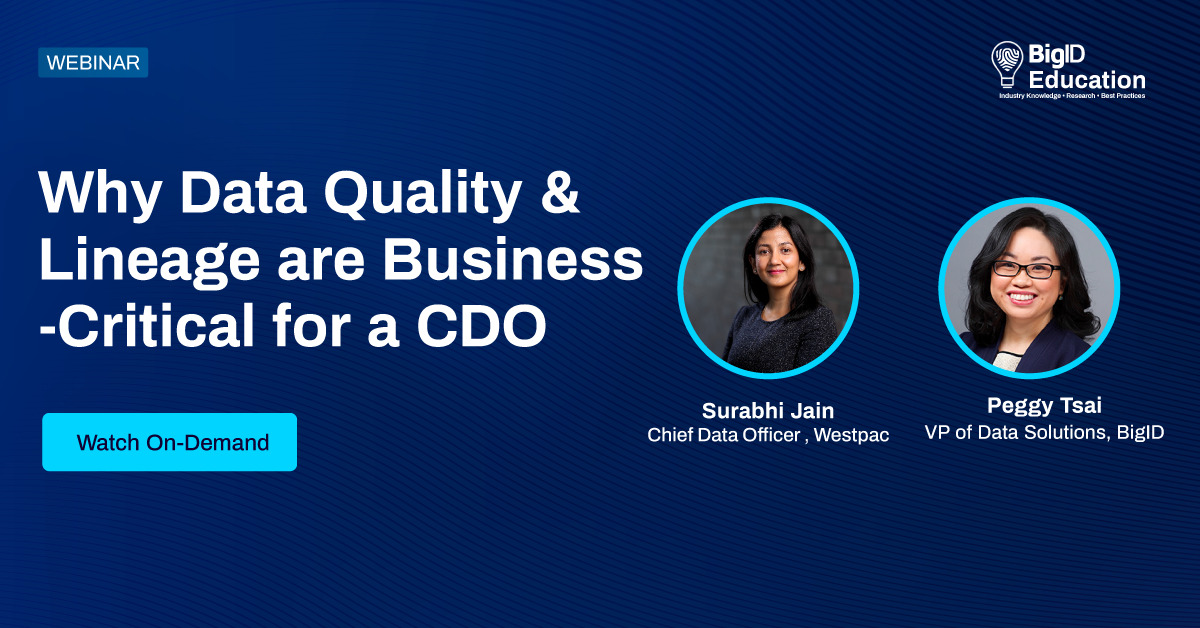 Maintaining high-quality data is essential for business operations, strategy, and compliance, but managing data quality and data lineage is a challenge for many organizations. It's a hard problem for CDOs to solve since data comes from disparate sources, in a variety of formats, is constantly changing, and is increasingly in demand. Proactive data quality management promotes transparency to identify data issues and minimize risks, while tracking end-to-end data lineage enables organizations to conduct impact analysis and prioritize data.
Surabhi Jain, CDO of Westpac Institutional Bank, tackled this challenge both in her current role and also in her past role as Hong Kong CDO at HSBC Bank. Surabhi will share her experience managing data quality and data lineage at global financial institutions. Peggy Tsai, VP of Data Solutions at BigID is an industry expert joining Surabhi to share insights and best practices about applying BigID to solve data quality and lineage challenges.
Join this webinar to learn:
What data quality and lineage challenges financial institutions are facing today
New innovative strategies and technologies to solve difficult data governance challenges