Unlock Legacy Data for Regulatory Compliance and Data Protection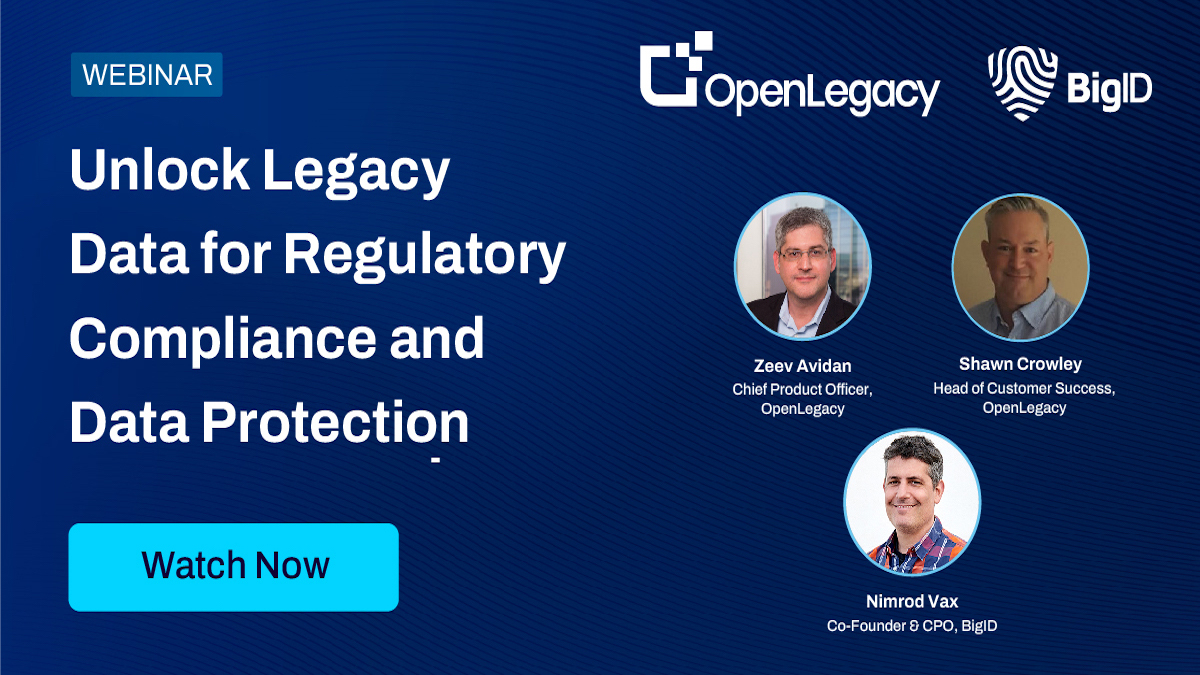 It's more critical than ever for enterprises to be able to achieve compliance and understand their most sensitive and regulated data. A big hurdle in this process is understanding, classifying, and cataloging legacy data – especially in hard to reach systems like z/OS VSAM files, IBM i, and Adabas databases. Accounting for all legacy data becomes critical for comprehensive data privacy, security and governance.
Join BigID and OpenLegacy as they discuss and debate questions such as:
What are the challenges and opportunities in accessing legacy data?
How can you keep the legacy system as the system or record but leverage the data for privacy, security and governance?
How can enterprises make this data actionable?
During this discussion, you will hear examples of how organizations are factoring legacy data into their quest for continuous compliance and data protection using modern cloud-native technology without adding extensive time and resources.
BigID has partnered with OpenLegacy to bring you this webinar. Your registration information will be shared with OpenLegacy. Please go to OpenLegacy's Privacy Policy for more details.