The 2022 Guide to Modernizing Data Lineage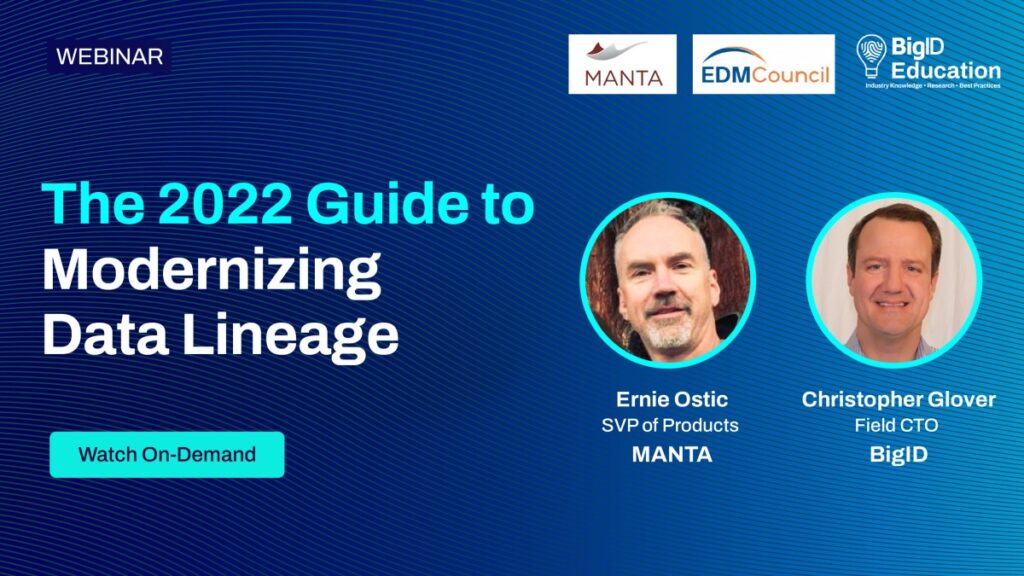 Data Lineage is an important part of mature Data Governance practices. It has traditionally been used to minimize the impacts from changes to data processes and structures and to help consumers of data understand and troubleshoot the sources of data they rely on. But, legacy lineage solutions stood apart from the other functions of data management. They were siloed, manual and resource intensive processes that either failed or ended up only telling part of the data story.
Today, organizations demand automated and scalable data lineage as an integrated part of the Data Governance process. This panel discussion will explore how lineage connected holistically with data quality, stewardship and catalog processes can produce a better understanding of the data, create controls for data processes and generate greater observability for data.
Join this session to learn more about:
Modern lineage use case examples and how they increase the effectiveness of data governance
The importance of an integrated lineage solution to empower innovation for your business
Real-world learnings for implementing a modern, integrated solution for lineage