How to Overcome Data Silos for Holistic Data Governance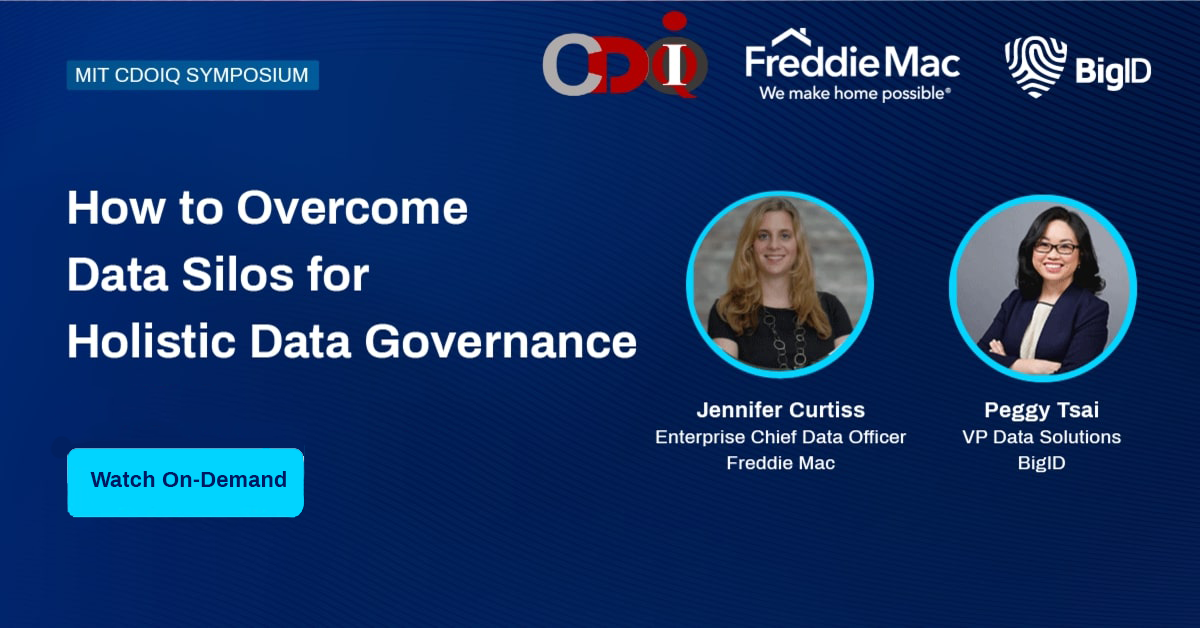 Organizational structures and data silos can make it challenging to establish common understanding and consistent usage of data. Technology can help overcome these challenges to identify new data attributes and implement data governance controls across an organization.
In this session, Jennifer Curtiss, Chief Data Officer at Freddie Mac, will share case studies on implementing successful data governance programs based on different operating and organizational models. She will outline the challenges that many organizations face today – such as new regulations in privacy and new technology solutions in the cloud – and provide solid solutions for building and sustaining a holistic data governance program.