How to Build Data-Driven Practices that are Good for Business – CDO Global Summit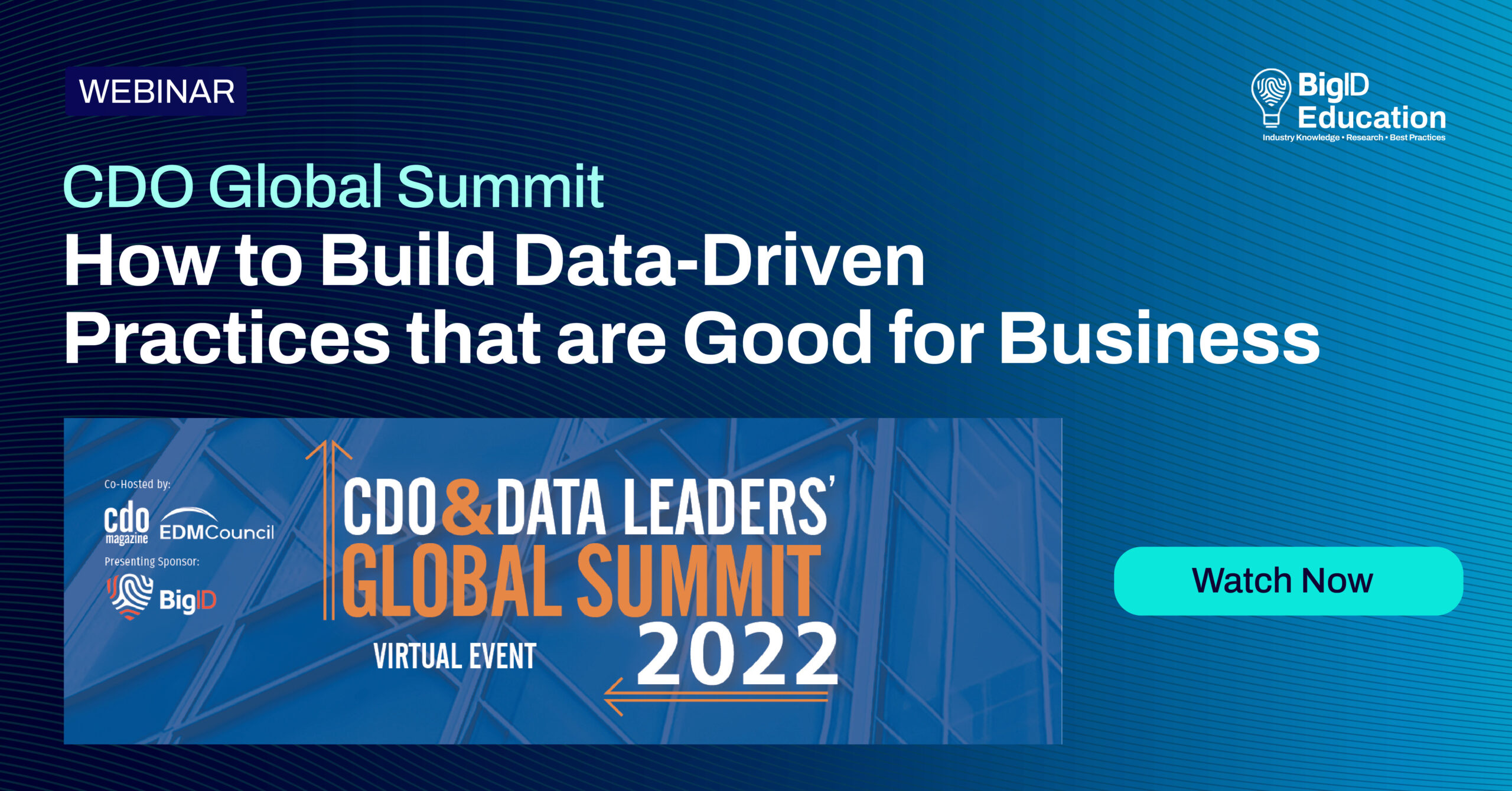 Are all data-driven practices good for the business? Where are there opportunities to maximize the most value? The answer may surprise you. Data leaders who focus on building data-driven practices align their data initiatives with key business strategies. They leverage data to build a program that is focused on optimizing their data discovery, governance and analytics. To gain further efficiencies for the business, organizational alignment with processes and technology are ultimately good for the business.
Listen to this previously recorded session from CDO Magazine's Global Summit to learn best practices from a panel of leading data executives on how they built data-driven practices that supported business initiatives including privacy and cybersecurity. Learn more about their specific challenges and how they developed data-drive solutions and processes to mature and expand their data programs.