How Servicenow Reduces Risk with BigID – Replay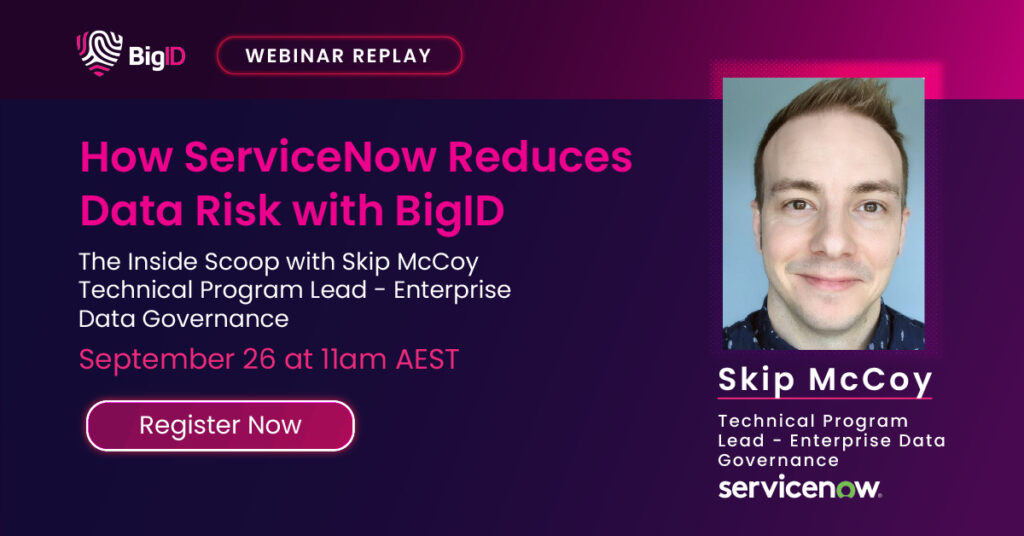 ServiceNow needed to automate classification and accelerate data governance across the enterprise. The challenge? Manual classification and traditional governance methods were too slow for teams to trust that they had the speed and accuracy to manage their ever-changing data… enter the Enterprise Data Governance Team. See how ServiceNow uses the latest technology to understand their data – increasing data value while reducing costs and risk.
Join this session to see how ServiceNow deployed BigID to:
Apply auto-classification to identify sensitive data
Minimize stale data and accelerate clean up of expired clones
Reduce risk and increase data trust for data and business use cases
Register today!