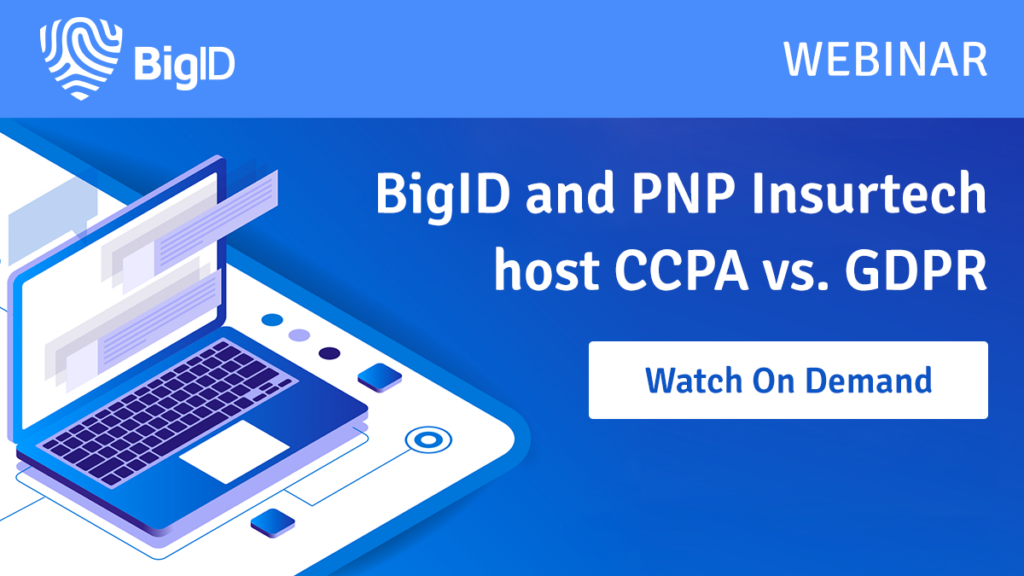 BigID and PNP Insurtech webinar on CCPA vs. GDPR
The California Consumer Privacy Act ("CaCPA") – the first data protection regulation of its kind in the U.S. – will go into effect on Jan 1, 2020. Join our Senior Director of Privacy Debra Farber for a discussion on what the CaCPA means for companies doing business in California, and how to prepare for its requirements. The discussion will provide a practical perspective on how companies can develop and tailor their privacy management programs to respect the new rights afforded to California consumers and what steps they should take between now and 2020 to comply.
In this webinar, attendees will learn:
The main similarities and differences between the CaCPA and the EU General Data Protection Regulation ("GDPR").
Why the CaCPA means "no more business as usual" for how personal data are collected, governed, and secured.
The foundational processes, technology, and organizational elements that companies should put in place to prepare.
Trends: How other companies are approaching compliance with CaCPA.
Register below for the full on-demand replay.