From Requirement to ROI: How Control of Data Accelerates Business Agility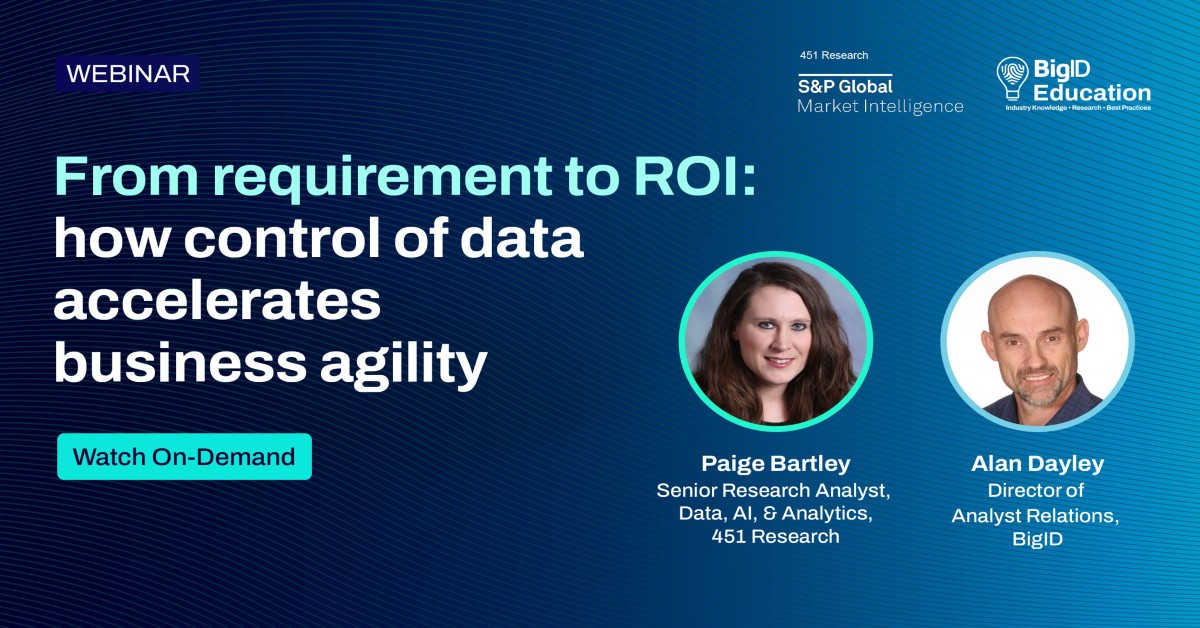 The importance of effectively leveraging data to ensure long-term business agility is indisputable. But as data-specific requirements and regulations evolve, some may perceive data controls as restrictive or even hostile to insight initiatives. What if these requirements could be spun in favor of the business?
The ability to have full organizational visibility and control of data is, in fact, a common denominator for business needs. Confusion over the heritage and associations amongst data sets hurts all stakeholders: ranging from compliance efforts to self-service analytics. However, a communication gap between IT and business often impedes success. In this webinar we will discuss how to close the gaps, and how to improve the trust and visibility of data needed to ensure ROI and agility.