Find and Control Access to Sensitive Data in Snowflake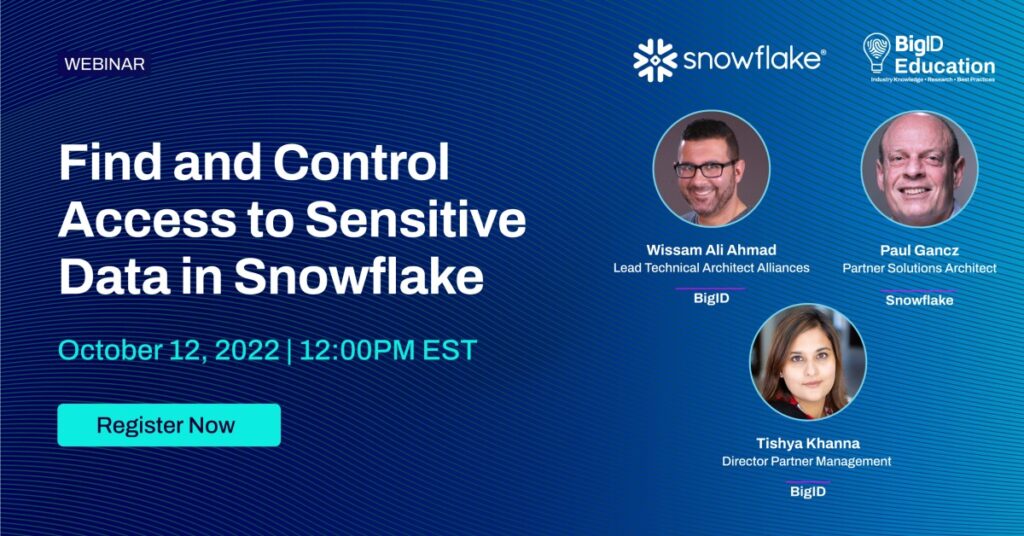 The challenge of data governance is not solved by simply establishing a catalog of data. While building a data catalog is the first step in developing a common understanding of what, why, where, when and how of data, building the right access controls around sensitive data assets is the key to secure data governance. BigID is the one stop solution that enables organizations to establish a data catalog, identify sensitive data assets in their Snowflake warehouse and apply policies to access control sensitive data.
Come learn how BigID leverages native Snowflake data governance capabilities to enable privacy, security and governance -all in one for Snowflake data assets at scale.
Speakers:
Paul Gancz, Partner Solutions Architect, Snowflake
Tishya Khanna, Director Partner Management, BigID
Wissam Ali Ahmad, Lead Technical Architect Alliances , BigID