EDM Council: Reimagining Data Governance in the Cloud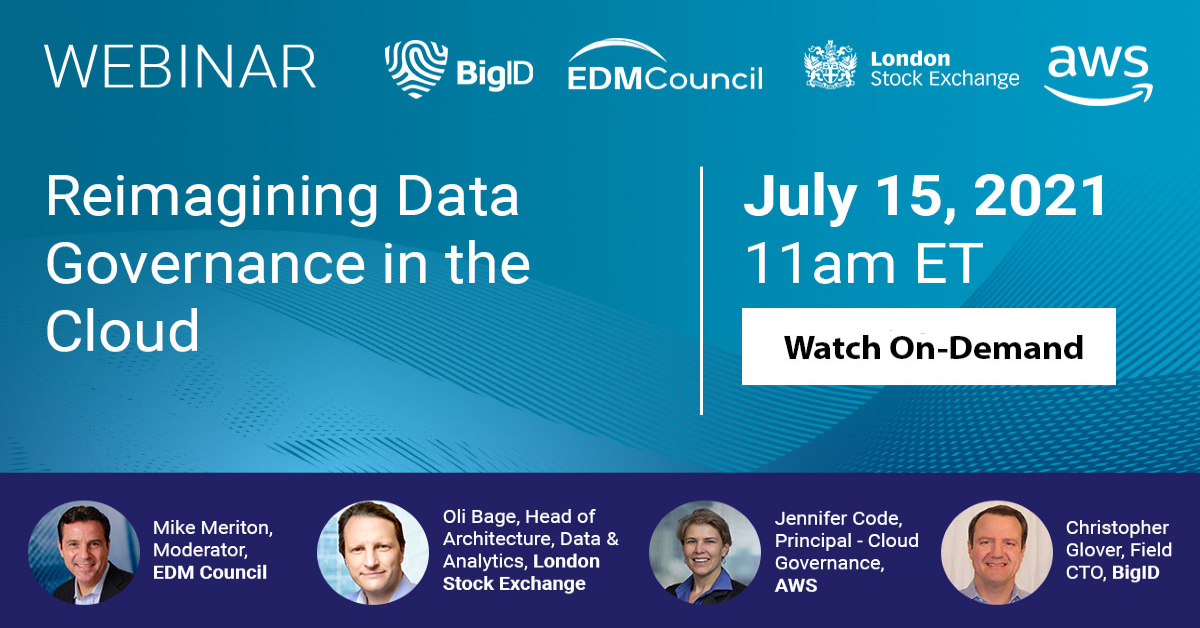 As more and more companies move data and applications to the cloud, there are common challenges they all face. Having a plan to implement the right set of capabilities and controls for cloud data is critical to these initiatives' success.
The CDMC (Cloud Data Management Capabilities) framework was created by cloud and data management experts to provide a structured framework of capabilities and controls for organizations to accelerate cloud services adoption.
Join this live webinar with authors and architects of the CDMC from the London Stock Exchange, AWS, and BigID to explore the framework and the capabilities needed to manage data in the cloud successfully.
Join this webinar and learn:
How data management solutions map to critical capabilities in the CDMC framework
How leading financial institutions are using the CDMC to ensure standards are consistently applied to their cloud deployments