CDO Insight – Past, Present & Future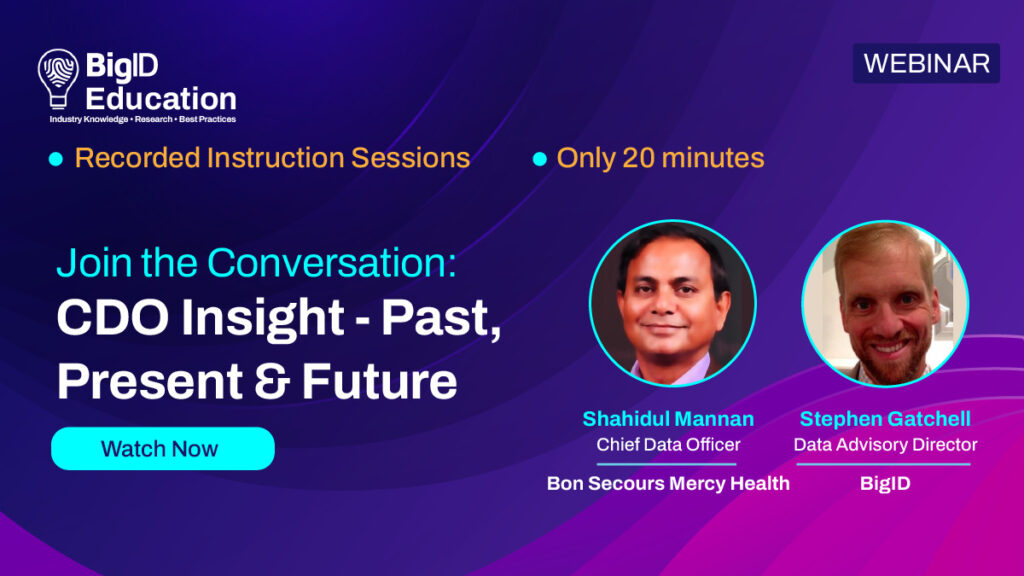 Why are CDOs tenures averaging 30-months vs. CEO's tenure lasting 7 years and CIO/CFO tenures lasting 4.5 years? What areas should CDOs be focusing on to drive value and increase their tenures?
When it comes to data governance, as a CDO, you need to know what to focus on as the top 2023 priorities in addition to how to expand your position to include data disciplines that guarantee tenure. Join the conversation on Wednesday, January 18th, when Secours Mercy Health's Chief Data Officer, Shahidul Mannan, shares his vision of the past, present and future of Chief Data Officers. Shahidul, along with BigID's Data Advisory Director, Stephen Gatchell will also evaluate today's CDOs and how to avoid CDO pitfalls.