BigID + SAP to Explore, Discover, and Protect your Data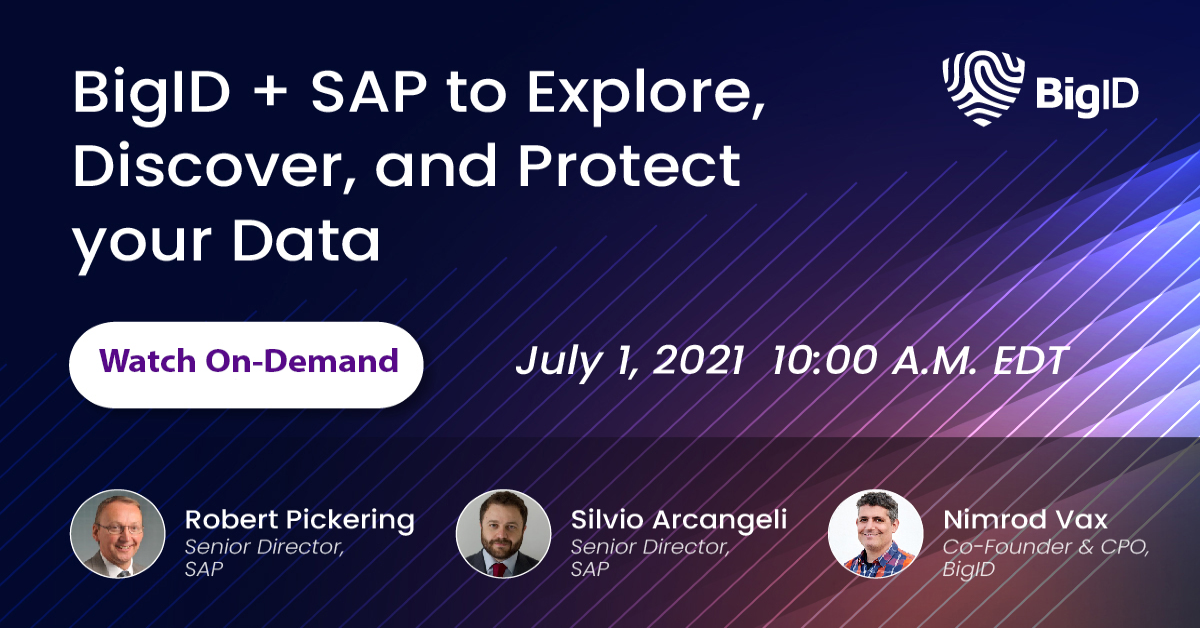 SAP Data Mapping and Protection by BigID uses AI/ML at scale to automate deep data insights across all data, to further enhance data discovery and protection capabilities in SAP Data Intelligence.  The two solutions work closely together to provide discovery of valuable additional data sources, classify and provision details into the SAP Data Intelligence catalog, and assist with safer use of data for privacy compliance requirements.  Learn more about how you can extend SAP Data Intelligence with SAP Data Mapping and Protection by BigID.
SAP Data Mapping and Protection by BigID automates the exploration, understanding plus relationships between data across diverse data sources – structured, unstructured, and streaming.
SAP Data Intelligence efficiently orchestrates data across multiple data sources into key business processes and analytical use cases.
Learn how the solutions work together to provide more value from all your data and at the same time protect personal and other business-sensitive data.