2022 Privacy Priority Check-In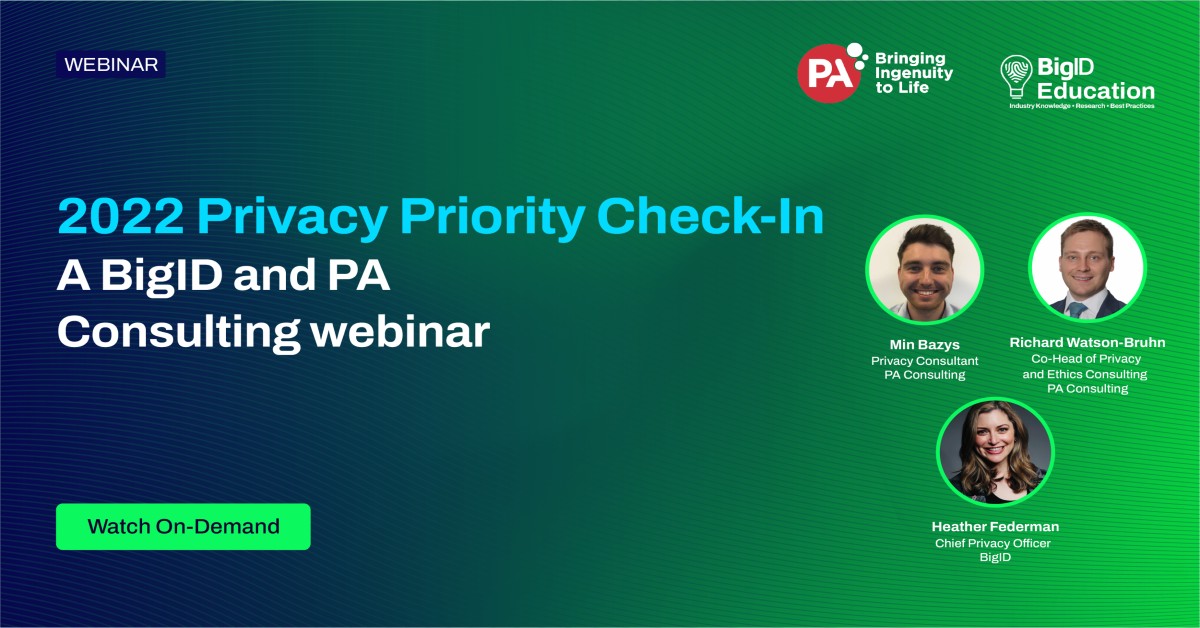 As 2022 progresses, and following International Data Privacy Day, we have collated what we think will be some of the key Privacy Hot Topics this year.
Join BigID's Chief Privacy Officer Heather Federman, Richard Watson-Bruhn, Co-Head of Privacy and Ethics Consulting & Min Bazys, Privacy Consultant at PA Consulting as they do a Privacy Priority Check-In.
In this webinar we will touch on the following topics:
1. The top privacy priorities in 2022, including
Privacy Tool Implementation / Automation, PIPL (China Personal Information Protection Law)
Standard Contractual Clauses (SCCs ) and Third Party Risk Management (TPRM)
US Regulation
Data Ethics
Privacy Sector / Digital Marketing
Data Governance / Retention
2. Analyze what impact those have on businesses
3. Steps to adapt your privacy program
Live polls will run throughout the event, get ready to participate!