Gartner Data & Analytics Virtual Summit: Why it's Time to Reimagine Data Governance
Learn why it's time to reimagine data governance.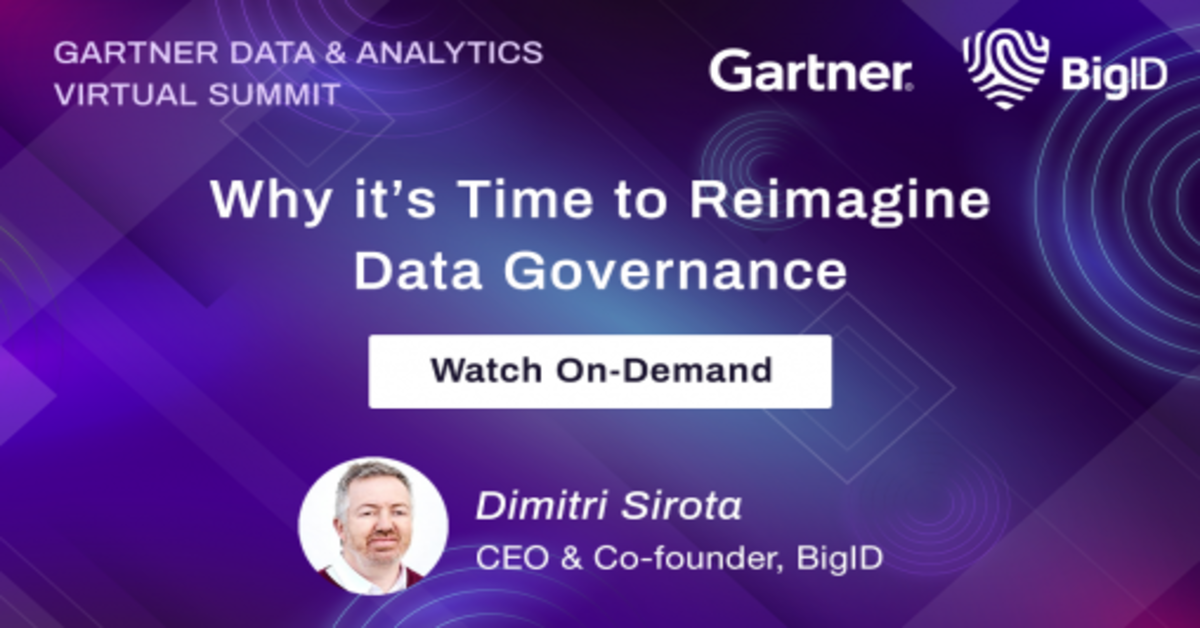 Data governance is broken – it's time to take a different approach. Reimagine your data governance to lead with the data, and apply ML and deep data insight to automate manual processes, get to value faster, and improve accuracy across your governance programs. Join this session to learn how to reimagine data governance for scalable, efficient, and accurate data governance that challenges traditional limitations.