What CDOs Need to Know to Maximize the Value of Data Exchanges
Learn best practices for facing the growing of third party data providers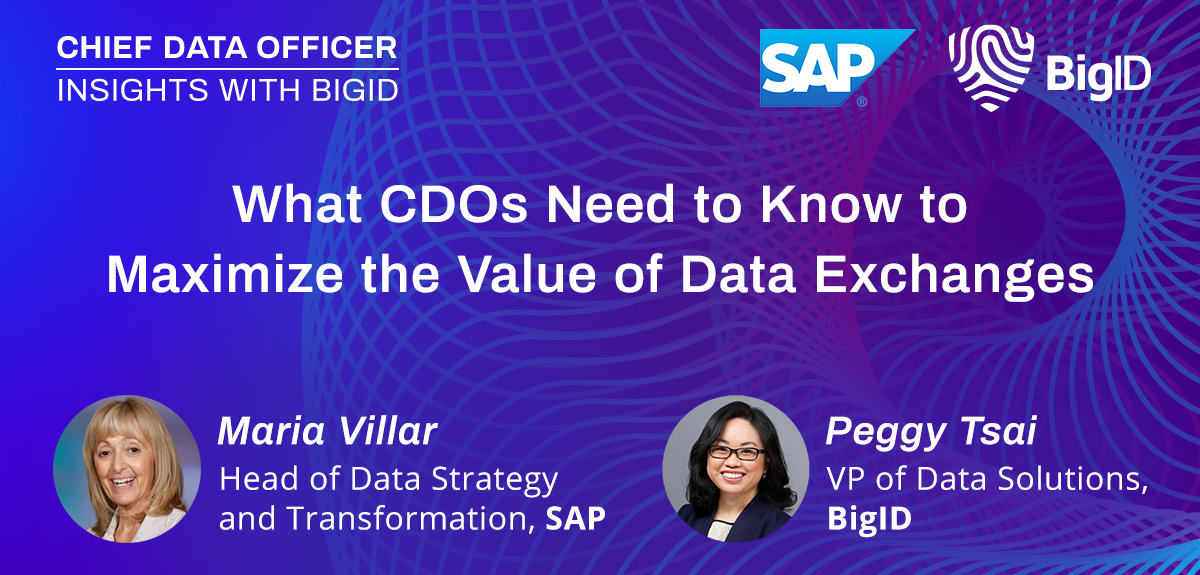 Data exchanges and data marketplaces, supported by third-party data providers, are growing in importance and in number. Join BigID's CDO Fireside Chat featuring SAP's Head of Data Strategy and Transformation, Maria Villar, to learn more about this key trend facing Chief Data Officers today, and learn the answers to these questions:
What is driving the growth of data marketplaces?
Why is 3rd party data critical for all companies' post-COVID response?
What are best practices in selecting and managing 3rd party data?
What are the key risks in using 3rd party data, and how can you counteract them?