BigID for Healthcare
Privacy, Security, and Governance
for the Digital Transformation of Healthcare
Digital Transformation in Healthcare
Get actionable data intelligence for healthcare data – and manage and protect data across your entire data ecosystem.
Find, protect, and manage sensitive, high-risk, and regulated patient data
Align with interoperability, and drive effective integration and orchestration with other technology stacks
Enable consent governance  to assess and analyze data collection and processing against agreements and more
Reduce risk on healthcare, regulated, sensitive, and business data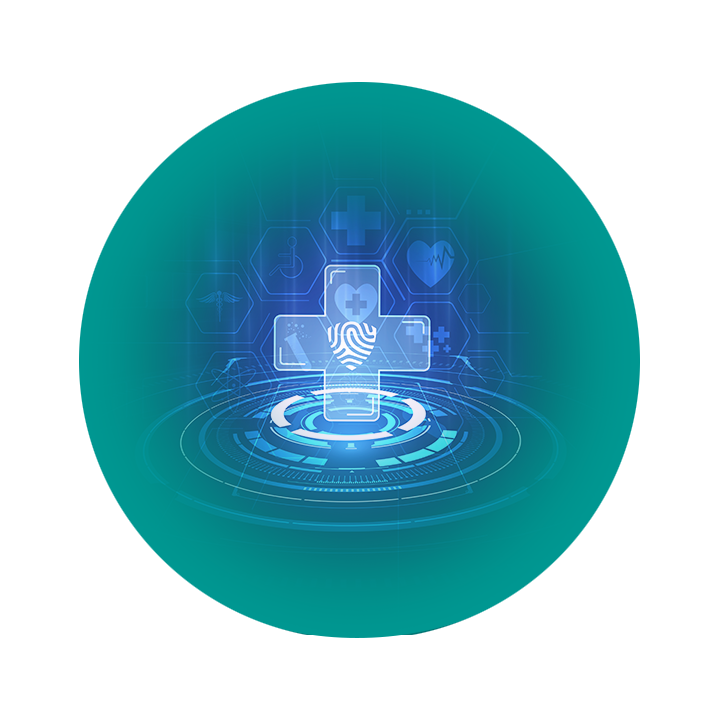 Healthcare Cybersecurity Statistics
Data Breach Cost

$7.13M

annual cost due to data breaches in healthcare in the US — the highest of any industry

Cloud Risk

93%

of cloud services in healthcare carry a security risk of medium to high

Healthcare Records

268,189,693

healthcare records were lost, stolen, exposed, or disclosed without permission in 2020

Incident Response

329 Days

the average time it takes a company in healthcare to contain a data breach
Know Your PHI Data
With BigID, companies can find, manage, and catalog all of their patient information across the landscape — no matter how siloed — and enforce policy across all their data.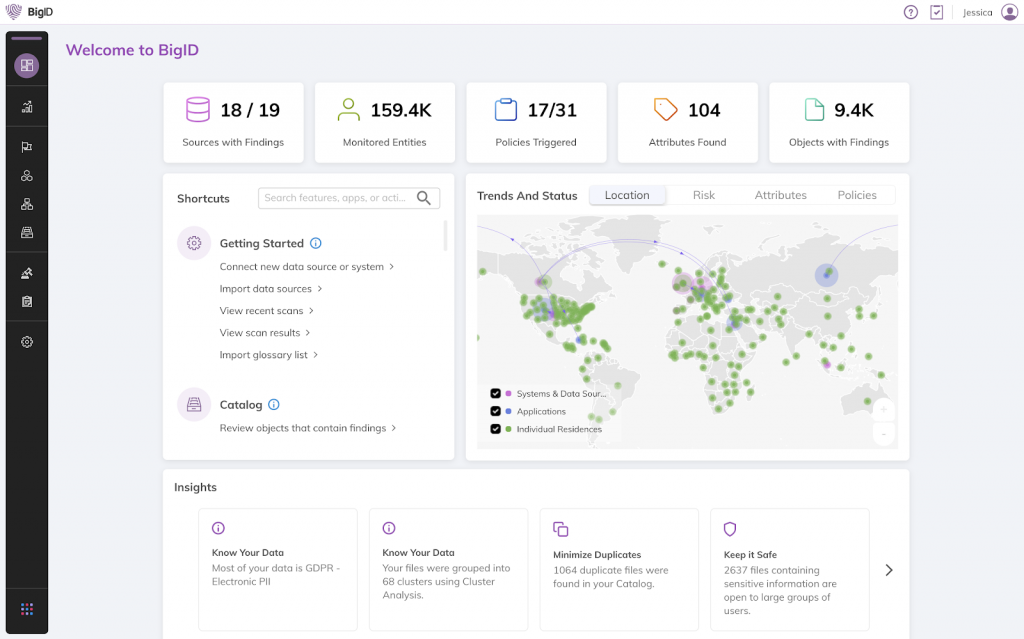 Clean Up Your Data and Minimize Risk
Identify and remediate duplicate, similar, redundant, and derivative structured and unstructured data that contains sensitive patient data — and enact policy-driven retention management.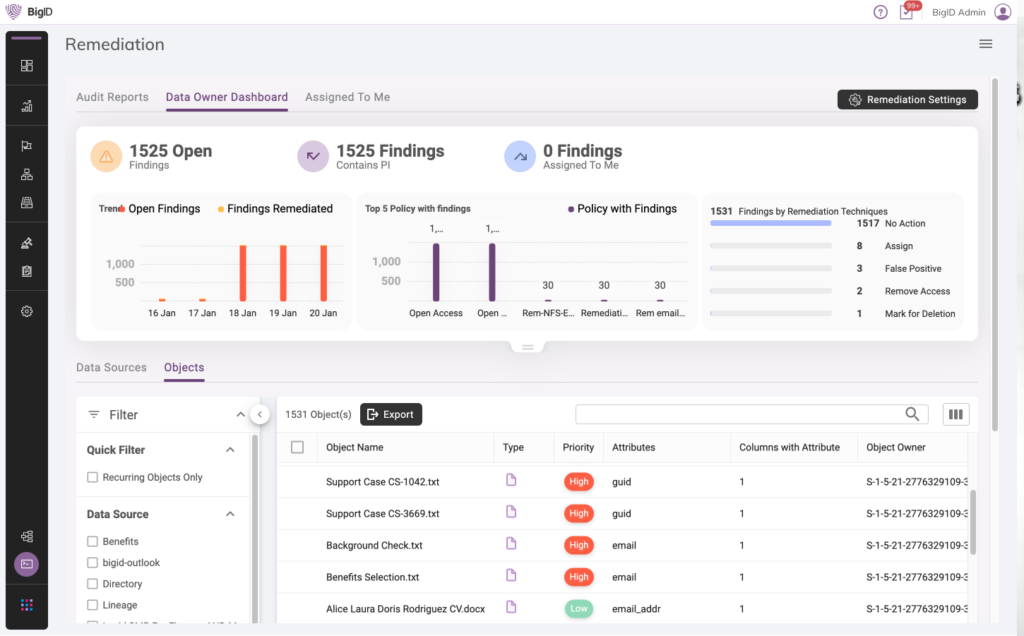 Drive Effective Interoperability
An API-first platform ensuring that integration and orchestration with other enterprise infrastructure are simple and high-impact. Manage, monitor, and validate third-party data transfers, and comply with regulatory requirements.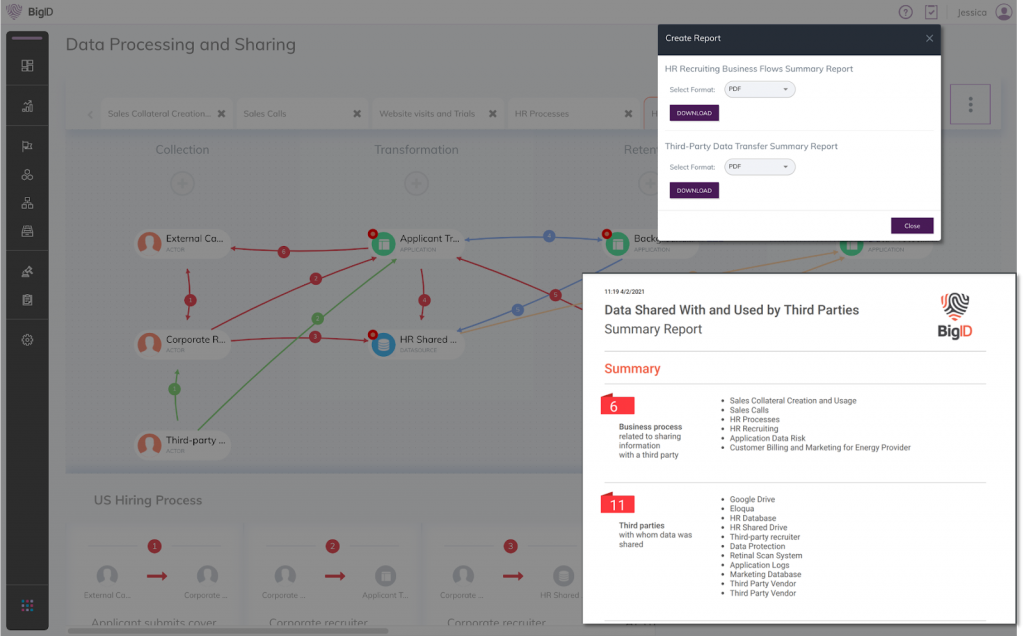 Integrate Consent and Preference Management
BigID's ability to correlate granular data knowledge to data subjects transforms consent capture processes into a practical inspection and validation tool for how patient data is collected and processed.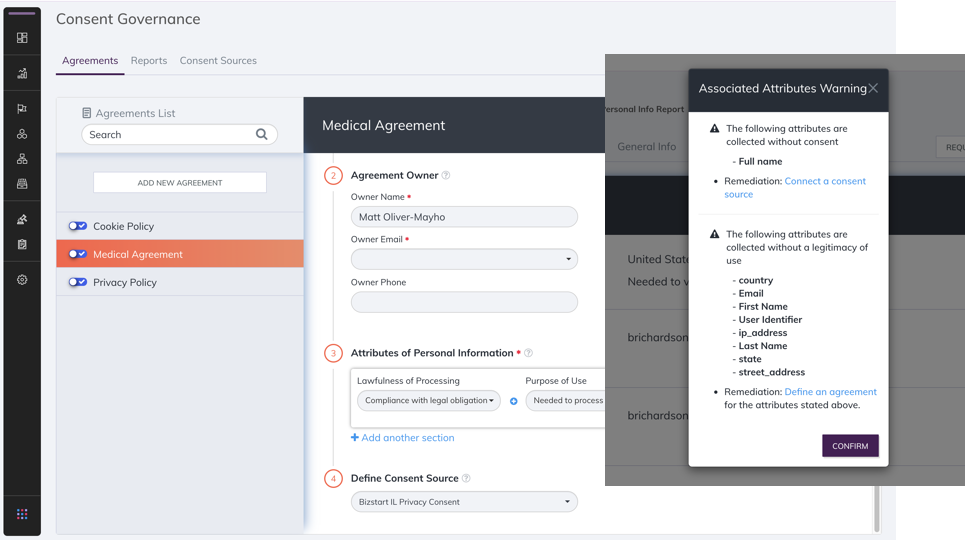 Leverage ML-based Classification
BigID automatically classifies protected health information (PHI) via next-gen classification that leverages not just pattern-based discovery, but ML classification that's based on NLP and NER, AI insight that's based on deep learning, and patented file analysis classification.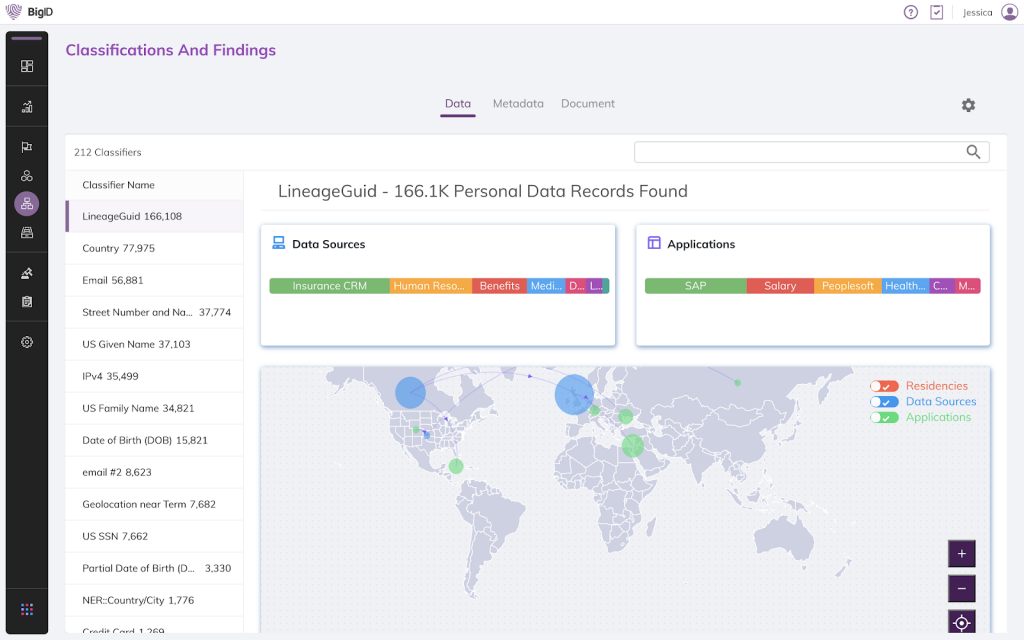 Comply With Privacy and Protection Regulations
Proactively protect PHI data — from legacy stores to cloud environments. With BigID, healthcare organizations get visibility and complete coverage of their sensitive, regulated, and high-risk data.