PIA App
Mitigate Risk with Privacy Impact Assessments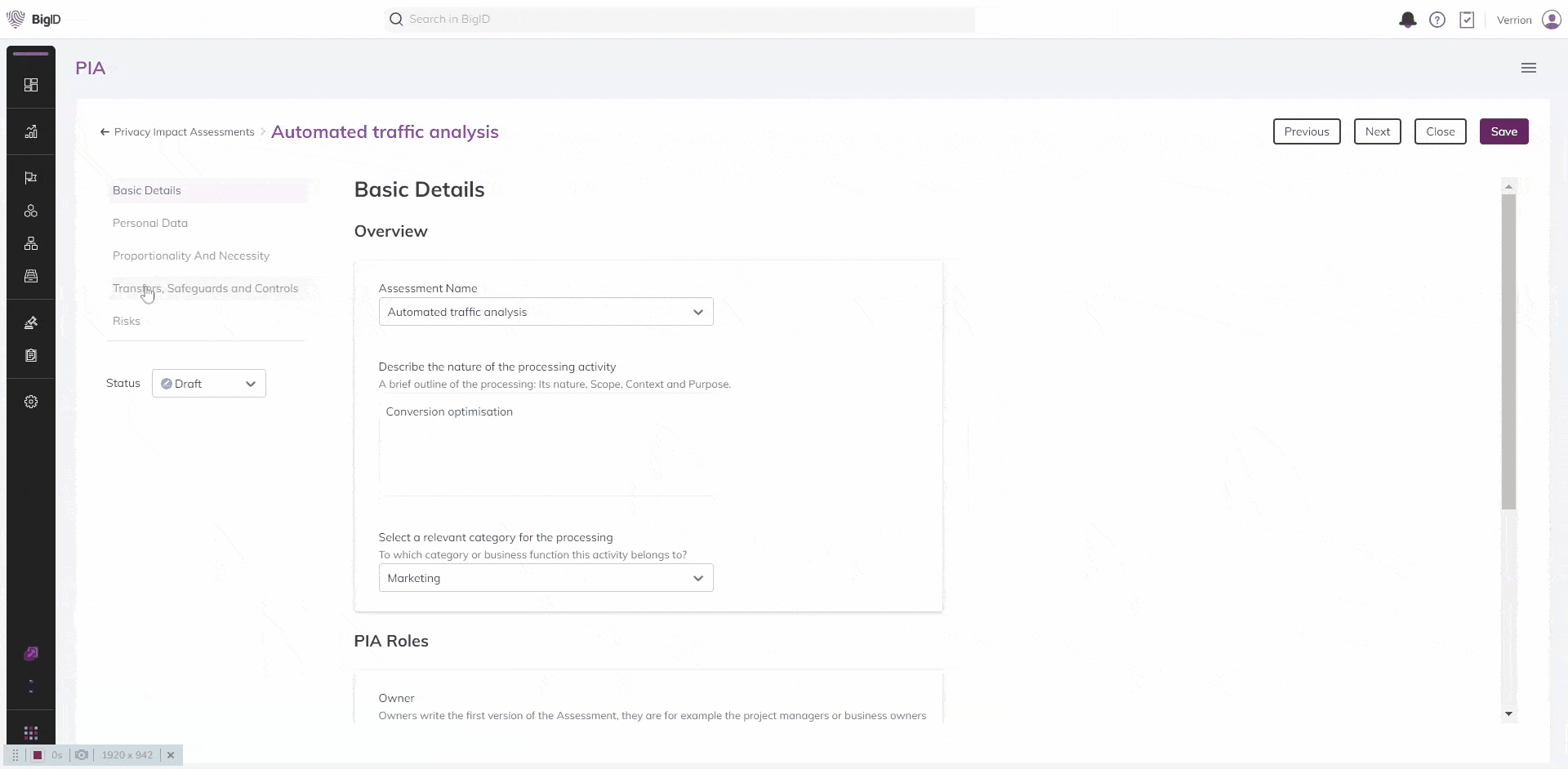 Learn More
Assess privacy risk & meet regulations
Manage privacy risk assessments in a centralized location to estimate the risk associated with data inventory (owner, purpose, stored, used, shared, and maintained) and comply with privacy protection regulations.
Establish a systemized process with industry-standard templates to streamline collaboration with data owners. Eliminate the manual process of documenting PIAs with automated end-to-end fulfillment.
Gain the insight and perspective to manage issues based on risk profile, urgency, and relevance – and customize remediation, policies, activities, and more.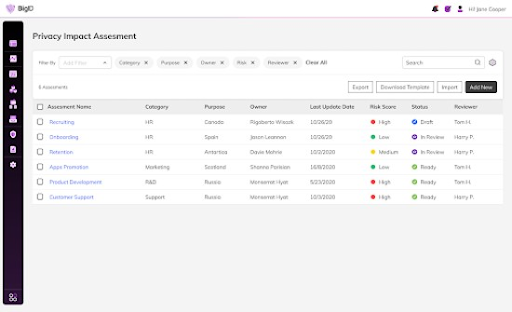 PIAs done differently
Find All, Data Everywhere
Role Based Workflows
Unified Dashboard
Validate with Data Flow Mapping
Save Time
Keep Up with Compliance
Report on Risk Activity
Mitigate Your Privacy Risk Explore the BigID Privacy Suite