Data Stewardship App
Scale data stewardship with automated discovery and recommendations for validation instead of manual curation.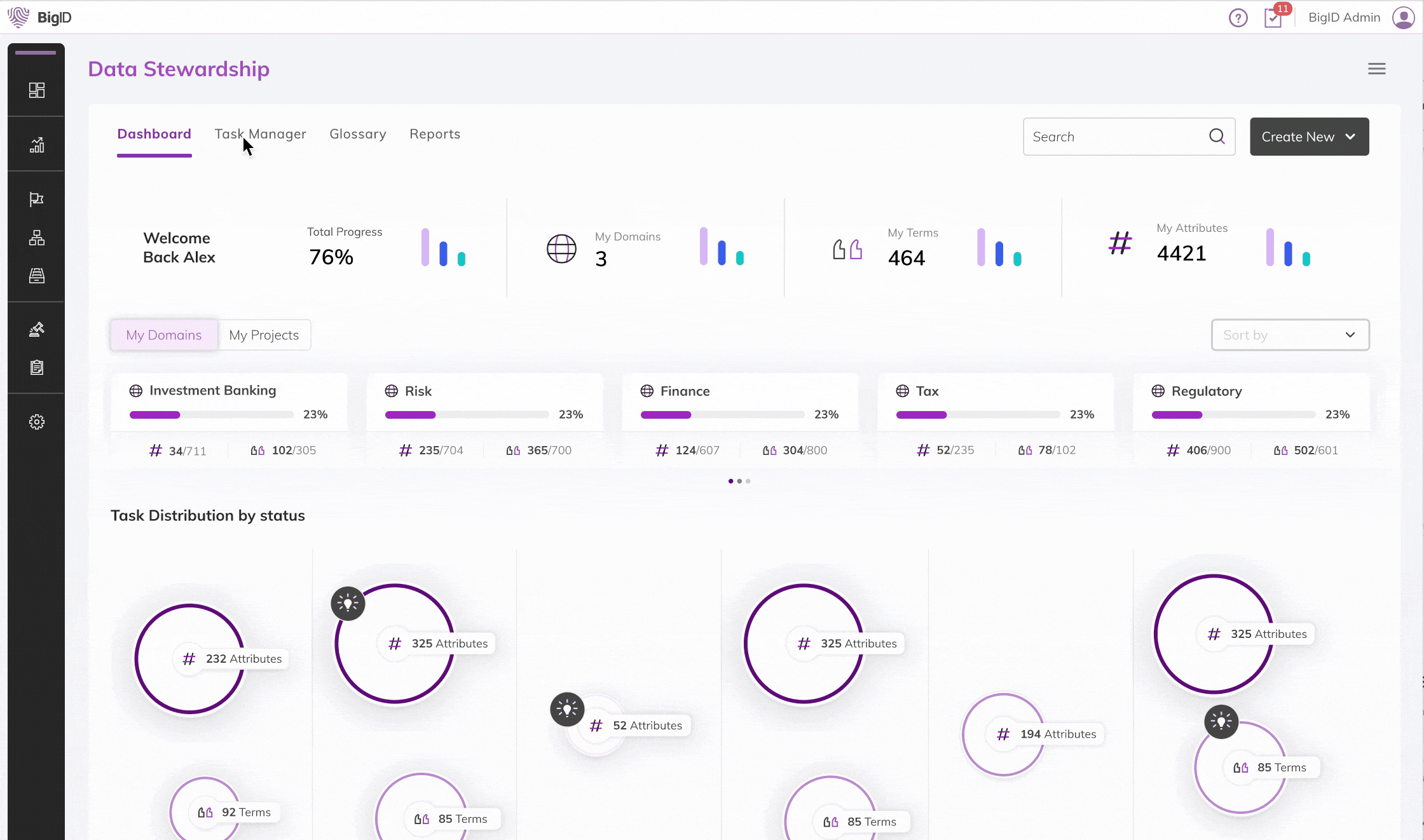 Learn More
Automate and collaborate to drive better decisions
Insight on data quality and business terms provides confidence in the source data and generated insights.
Prioritize and manage work in a logical, organized view to push tasks through the workflow for certification.
Create common understanding for business terms to be understood and shared across the organization.
Streamline tasks in an easy to use dashboard, collaborate with peers, and collaborate on terms.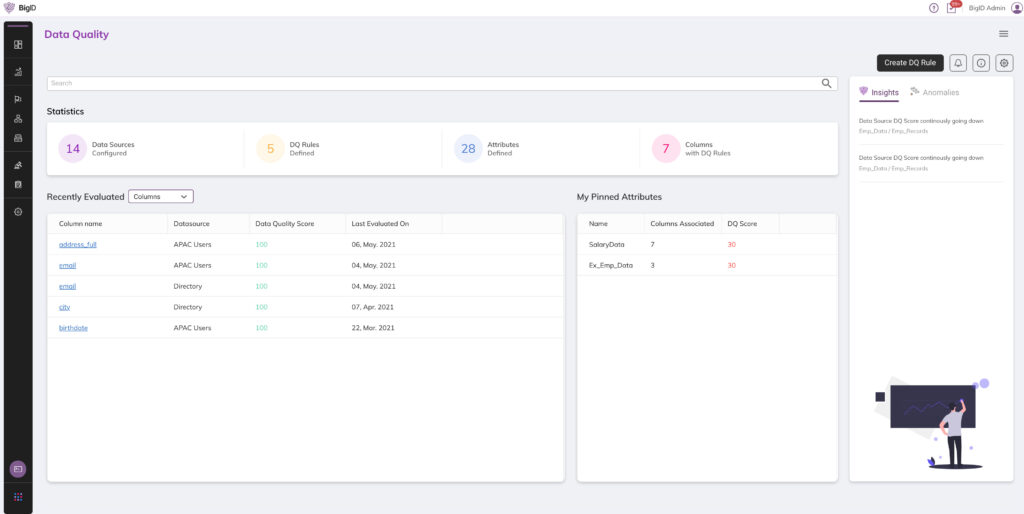 Data stewardship done differently
Validate auto-suggested terms, definitions, attributes, and domains to keep glossary current - even as data changes

Scale Business Glossary

Proactively manage the health of enterprise data with a dashboard to monitor and act on trends, tasks, and KPI management

Monitor Enterprise Data Health

Manage stewardship tasks on a single view dashboard with a logical UI to focus on data stewardship tasks with the highest impact

Prioritize Work with a Dashboard

Integrate with apps including retention, remediation, and deletion apps to take action on data and manage workflows

Take Action with Apps

See patterns and insights to identify gaps, see patterns, find similar terms, relationships, and sensitivity

Discover and Connect Terms

Suggest logical to physical data mappings to identify and add context to the data landscape and connect data with definitions

Map Logical Terms to Physical Data

Validate ML-suggested terms and batch process similar items for a jump start to build and maintain a thorough business glossary

Deploy ML and Batch Processing

Integrate with solutions and import glossary terms from various solutions for a single source of truth

Integrate with Data Ecosystem Explore the BigID Data Governance Suite
Policy-driven retention management for all data, everywhere.

Enrich technical metadata with business and operational metadata for full visibility.

Monitor the consistency, accuracy, completeness and validity of your data in one place.