Data Stewardship App
Scale data stewardship with automated discovery and recommendations for validation instead of manual curation.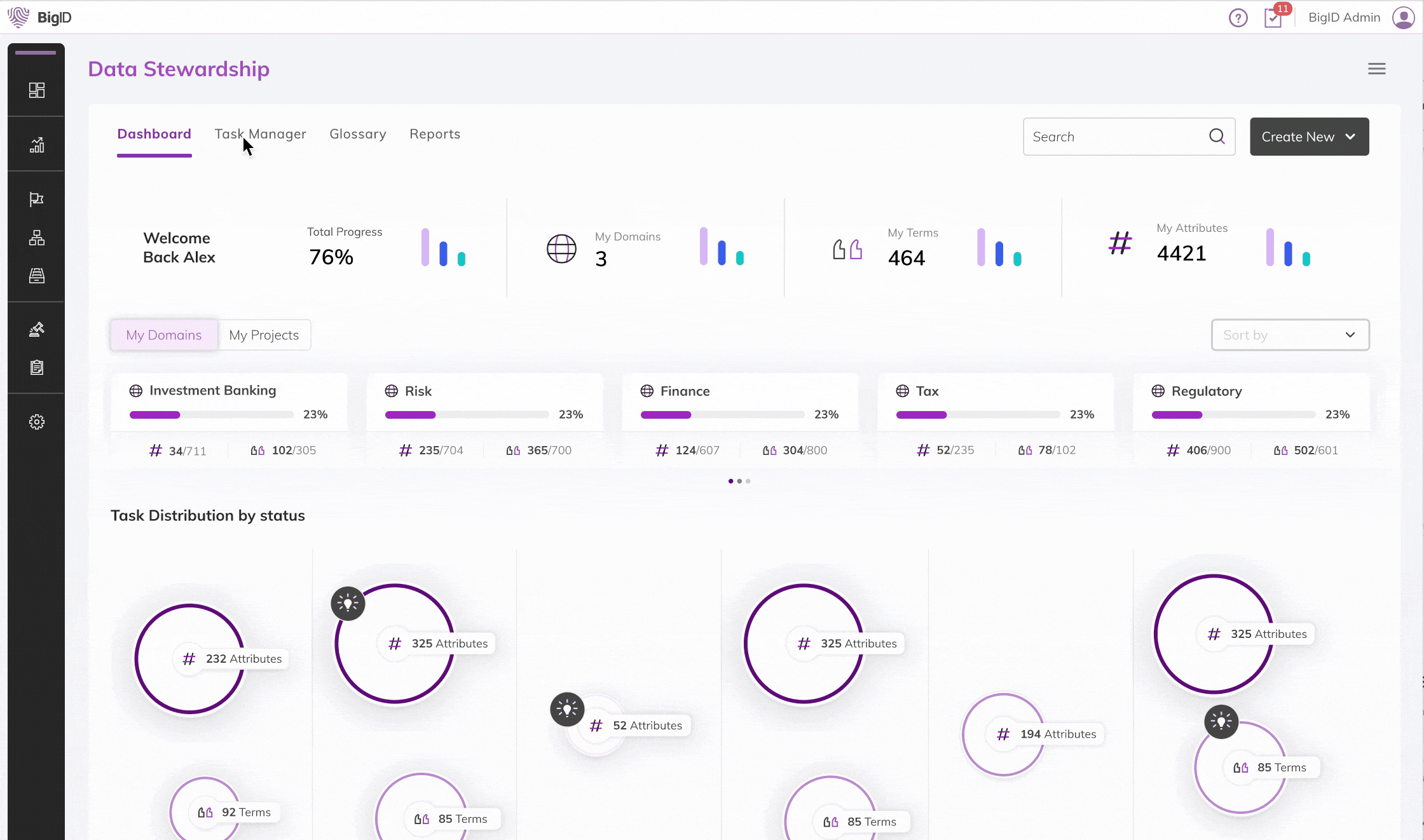 See it in action
Make Data Stewardship Scalable, Efficient and Effective
Increase Trust in Data

Integration with data quality, business glossary terms, and dashboard to monitor and act on trends, tasks, KPI management for high-quality, trusted data

Prioritize Stewardship Tasks

Prioritize and manage work in a logical, organized view to manage tasks through the workflow for certification

Scalable Business Glossary

Auto-suggest terms, definitions, attributes, and domains, identify gaps, see patterns, find similar terms, relationships, and sensitivity

Take Action on Data

Engage the suite of integrated apps to take action on data including Data Quality, Retention, Remediation apps, and more
Manage Stewardship Tasks
Prioritize work on a single view dashboard with logical UI to focus on data stewardship tasks with the highest impact, and manage all follow-up items and workflows.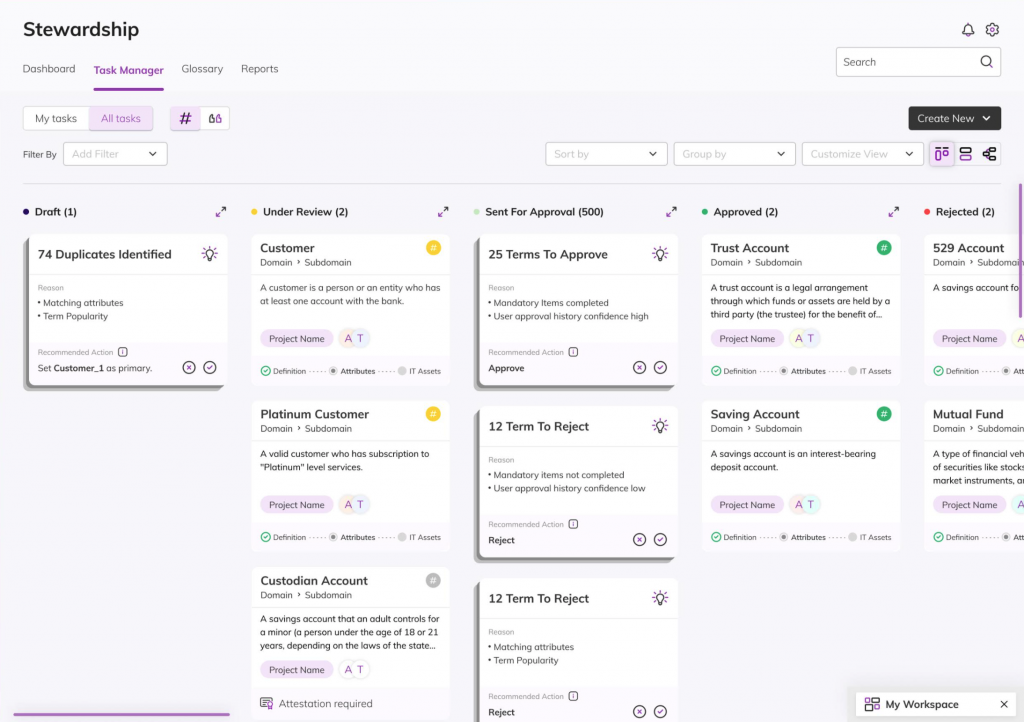 Built on BigID's Discovery Foundation
Find patterns and insights for data discovery, data context, and data quality that would be time-consuming for a data steward to discover – if they could possibly find them at all.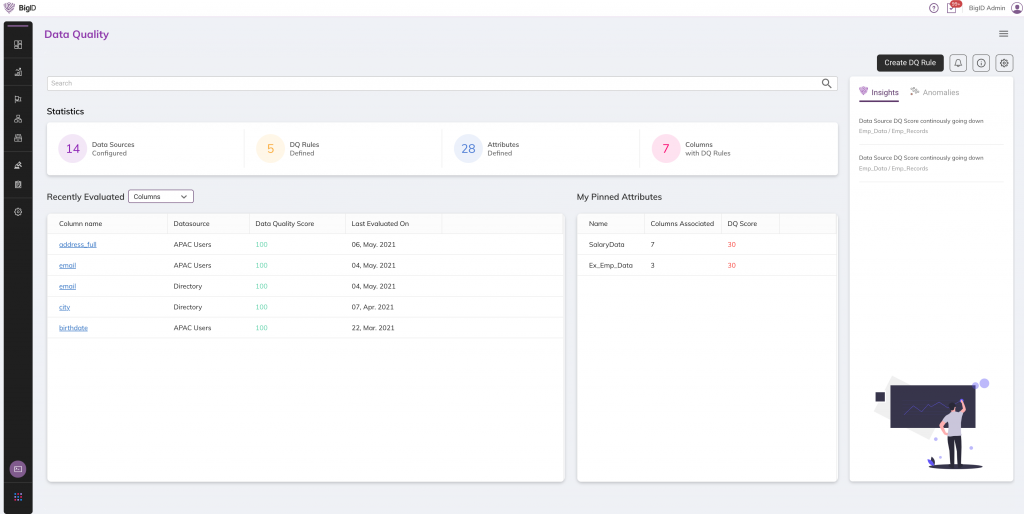 Validate Business Glossary Terms
Suggests names, definitions, glossary terms, classifiers, and tags so that the data steward can validate, rather than manually curate, define or create terms. Provides suggestions for data mappings (logical to physical) to build out the identification and context of the data landscape.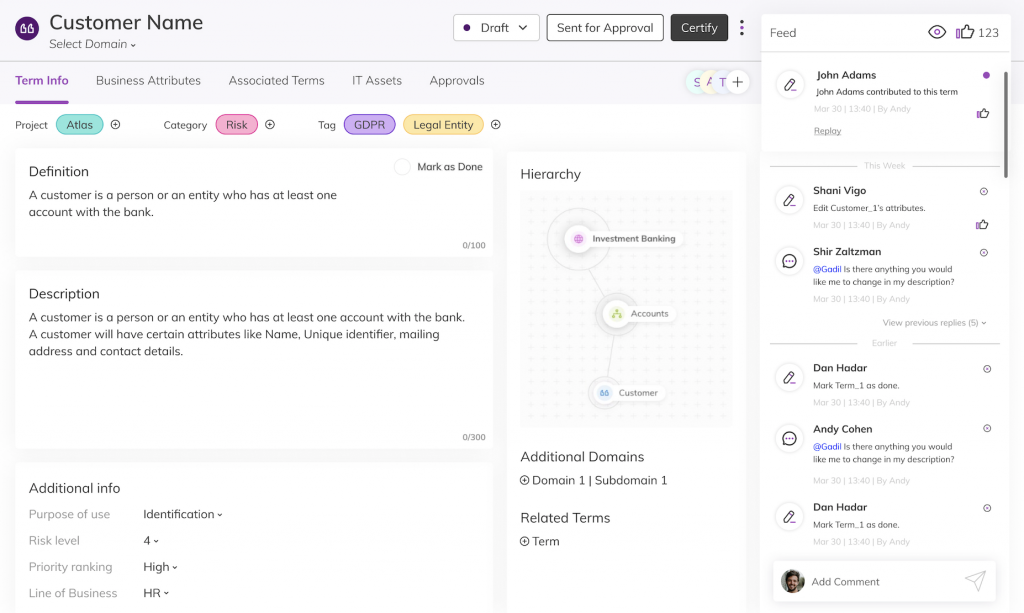 App Framework for Action
Integrated with related applications on the BigID platform, including retention, remediation, and deletion apps and open engagement on the BigID App Marketplace to take action on data.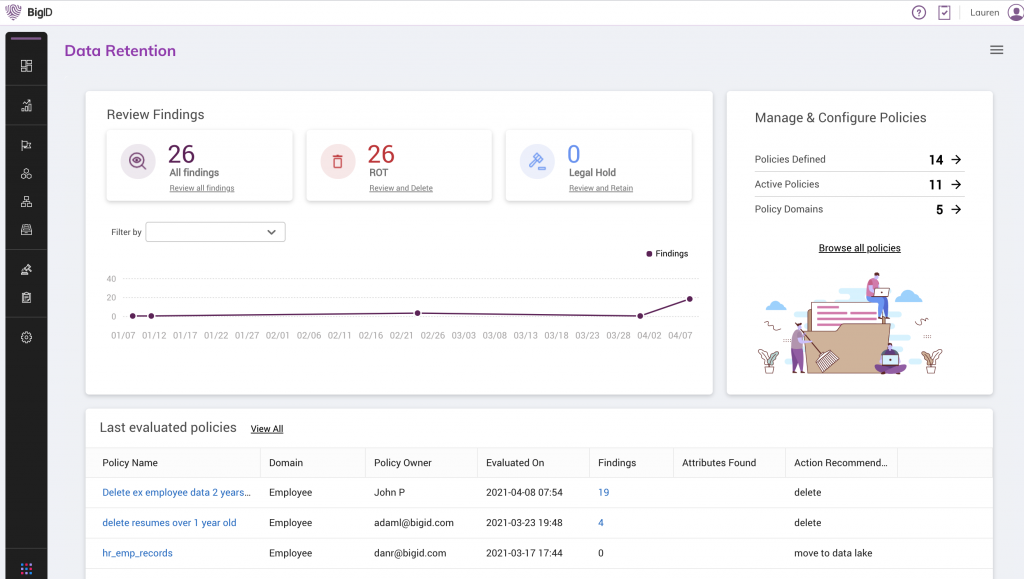 Explore More BigID Data Solutions
Awards & Recognition