The Critical Role of Data in Zero Trust Security Architecture EMEA Replay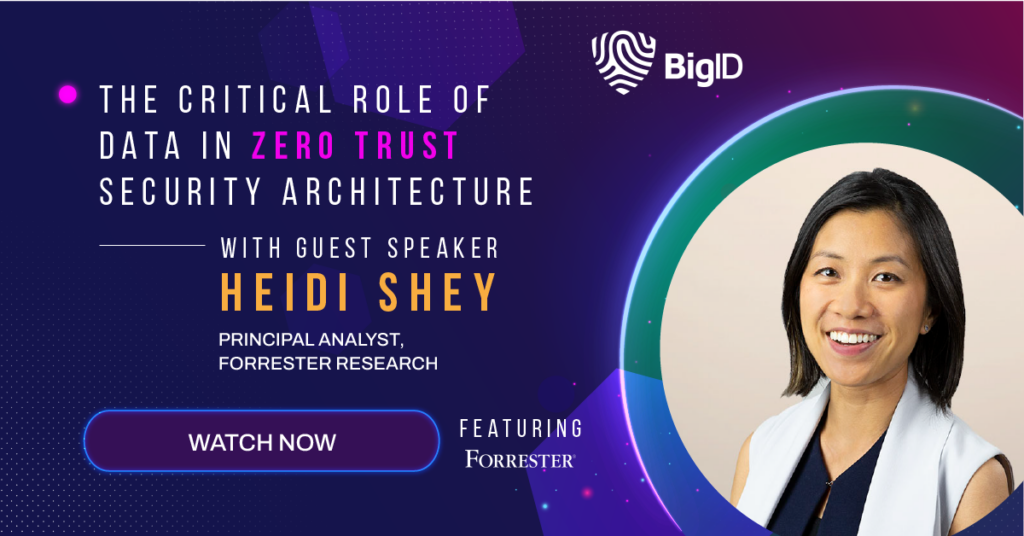 Zero Trust security architecture has emerged as a powerful defense against the rising tide of cyberattacks, but many organizations struggle to implement it effectively. While Zero Trust emphasizes the importance of verifying every user and device attempting to access a network, one critical perspective often overlooked is the role of data in the overall security strategy.
Join Sarah Hospelhorn from BigID and guest speaker Heidi Shey, Principal Analyst at Forrester as we explore the critical role of data in Zero Trust security architecture, why it's one of the most important elements to address, and how to address the gaps of Zero Trust from a data-centric perspective.
You'll learn:
How to address challenges that arise when implementing Zero Trust from a data-centric perspective
Insights and best practices for data-centric Zero Trust
How to leverage data-centric technologies to jumpstart your Zero Trust initiatives